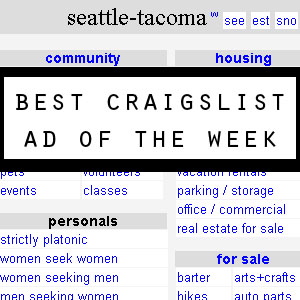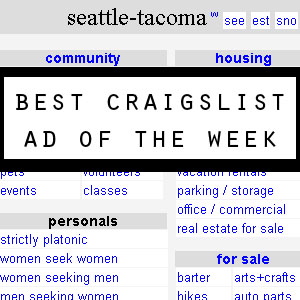 Note to self: Never buy or sell anything on Craigslist…and I mean anything. Whether we use it or not, we all know the popular site Craigslist. You can buy a car, basketball tickets, hell you can even buy sex if you know how to read between the lines. Well one man, James Sanders, was looking to earn a little dough and decided to sell a 1.07 carat diamond on the useful site, but he received something extremely different instead…a death wish.
He was at ease with displaying his information on the site since it was his first time. His wife, Charlene Sanders, told Meredith Viera on the TODAY show this week, "he's sold different things on Craigslist."
Usually when someone responds to your ad and makes an interest in purchasing your product it's a great thing, but for James it lead to fighting for his life. Four people arrived at his home in Puyallup, Wash, with intentions of buying the diamond ring, at least that's what James thought; but it turns out that were there to steal it and anything else that had monetary value.


"Our life has just been ripped apart. We're just trying to put it back together as best we can. It's hard," said Charlene.
Although this event took place the night of April 28th, this was Charlene's first time talking about the tragic incident.
A couple entered their home around 9p.m requesting to take a look at the ring. Sanders wife and two sons, Jimmy,14, and Chandler, 10, were downstairs watching a movie.
The woman said she wanted to purchase the ring as a possible Mother's Day gift. They pulled out cash, and then a gun.
"We just kept chanting: 'Take it.' Then all of a sudden we're getting zip-tied and put down on the floor in the kitchen. I could tell that people had been rushing in," Charlene said.
Two more men entered their house and told James to direct them to their safe. Soon after, Charlene heard three gun shots and found her husband dying once the killers left.


Luckily four people have been arrested and charged with first degree murder. The suspects were identified as Clabon Terrel Berniard, 22, Amanda Knight, 21, Kiyoshi Higashi, 22, and Joshua Reese, 20.

Berniard decided to turn himself into authorities last Thursday, while the others were found at a traffic stop in California.
It doesn't matter if you live in a big city or a small town, if you use Craigslist, please use it with caution. Women have been raped and fathers have been killed. It may not look like it, but this website is deadly. Use with caution.