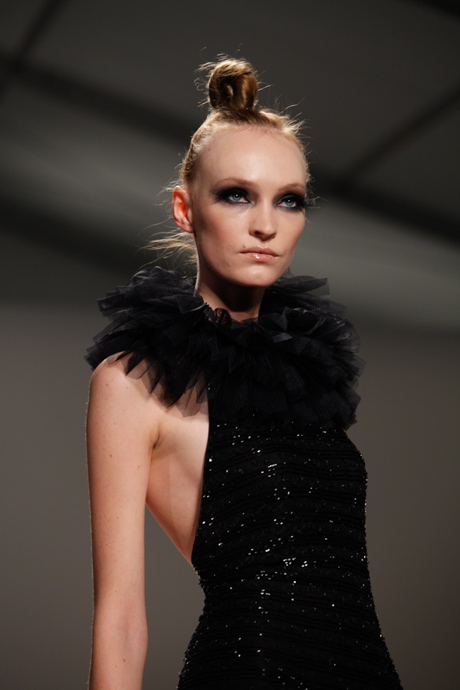 Usually by the time one sends a collection down the runway they have pared down the final looks until they have a cohesive flow and vision.
It is arguable that this was not the case with Kati Stern's Venexiana Fall 2010 eveningwear designs.
A total of fifty-four looks came and went, occasionally with some true gems. The highlights included Swarovski detailed dresses, hand beaded evening gowns, and floor length slim silhouettes.  The black double satin and lace evening gown and the "Young Victoria" beaded sea foam plisse grand evening gown were the highlights of the show.
Stern definitely has an eye for detail and texture combinations, however, a few of her evening gowns and cocktail dresses were heavily draped and billowed unflatteringly around the hips, and her embellishments (bows and swags) were often an afterthought.
Venexiana loyalists will undoubtedly stand in applause for their favorite pieces, but there was simply 'too much' for the collection to be fully appreciated as a whole.