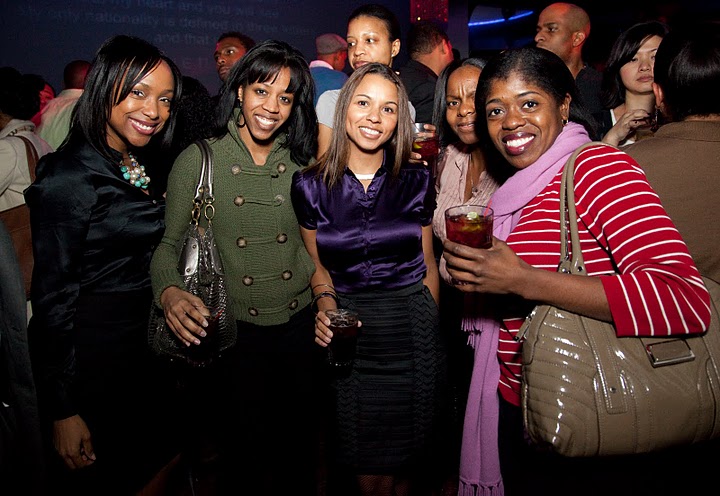 When the disaster first struck, Guerrier was primarily concerned with the safety of his own family in Haiti, while his phone rang off the hook (as if cell phones had hooks) and his email inbox was flooded with word from friends; all saying one thing: "I know you've got something planned for this. What is it?" Once Guerrier's family was seen to (by Friday of last week), he sent one email—one—and set the ball rolling for a landmark event six days later.
Guerrier was by no means alone in his efforts.  Dozens of contributors to the hosting committee made tonight's affair a reality, including leadership from Tiza Alejandro, Tony Martinez and Raven Roman.
Fabrice Armand, a Haitian native and resident of New York for the past fourteen years, said "I think we're doing a great job. Our ability to put this together in such a short time shows our commitment to the country." Armand's father is still in Haiti and working as a politician, sleeping on the same streets as his constituents, for the time being. Fabrice said he felt "helpless. But I want to help. Besides the monetary donations tonight, it helps bring a positive air to the people here. And it puts Haiti at the forefront of people's thoughts when they make a donation."
I felt torn, tonight. We live some fifteen hundred miles from Haiti, and our ability to get involved directly is… limited. Those with connections and contacts used them to the best of their ability to throw a fundraiser. It still felt dissonant; partying for such a sobering, severe cause.  Still.  People did what they could.