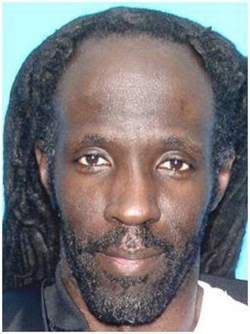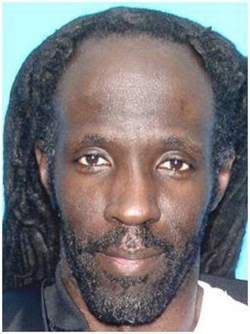 Is winning the lottery too good to be true?
Here's an interesting story for all of you who keep dreaming about winning the lottery. Reports the NY Daily News:
LAKELAND, Fla. – In 2006,Abraham Shakespeare — a truck driver's assistant who lived with his mother — won $30 million in the Florida lottery.
His good fortune may have cost him his life. Shakespeare vanished months ago.
His mother hopes he is somewhere in the Caribbean, lying on a beach and enjoying the good life away from all the hangers-on who were constantly hitting him up for money.
The sheriff has a more ominous theory: Shakespeare was killed.
Interesting- one day a druck driver's assistant with a sketchy history and the next day a millionaire who suddenly goes missing. But why he did he suddenly go missing?
Shakespeare — who had a criminal record that included arrests and prison time for burglary, battery and not paying child support — took a lump-sum payment of $16.9 million instead of annual installments.
He bought a Nissan Altima, aRolex from a pawn shop, a $1 million home in a gated community. He talked about starting a foundation for the poor and insisted the money wouldn't change him.
Okay, never mind the lump sum payment and the few arrest incidentals prior to his big win. Let's get to the runt of this story. After all we're betting our boy Abraham had a few 'interesting friends' to catch up with…
A former co-worker sued him in 2007, accusing Shakespeare of stealing the winning ticket from him.
Six months later, a jury ruled the ticket was Shakespeare's. Then there were the people constantly asking him for a piece of his fortune.
"They didn't wait. They just came right after they found out he won this money," his mother,Elizabeth Walker, said recently.
She said her son was generous, paying for funerals, lending money to friends starting businesses and even giving a million dollars to a guy known only as "Big Man."
Big man? Paying for funerals? Who is this big man? And really would you just give some 'big man' a million dollars? Continues the interesting saga of Abraham Shakespeare;
And the story gets more bizarre. According to The Ledger ofLakeland, the 37-year-old Moore contacted reporters at the newspaper in April, saying Shakespeare was "laying low" because people tried to suck money out of him.
Oh now we get it- people were trying to suck money out of our boy Abraham and not the other way round. This kind of sounds like the way things go down amongst friends and acquaintances, right?
The sheriff said that Shakespeare spent the bulk of his lottery winnings. The fact that he didn't call his mother on Christmas reinforces the theory that Shakespeare is not just hiding, Judd said.
"I hope so much that he is alive somewhere," said his mother.
"And I want people to know, if they ever win the lottery, I hope they know how to handle the people that come after them. They can be dangerous."
How exactly dangerous we wonder? In any respects we wouldn't be surprised if the next big surprise Abraham's mother get's is the picture of her son's sunburn ass laughing all the way to the bank….assuming he got that far.
Read more: http://www.nydailynews.com/news/national/2010/01/06/2010-01-06_30m_lottery_winner_abraham_shakespeare_feared_murdered_for_his_jackpot.html?page=1#ixzz0br3GFjQf