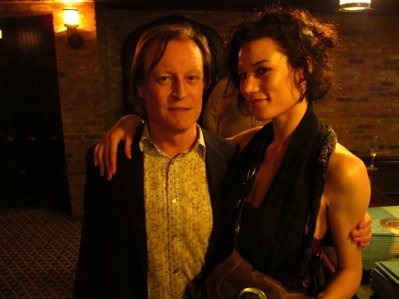 This past Tuesday night saw us pay homage to the wonderful entourage known as 'Vital Voices' at the Bowery Hotel. A star and society studded event the evening took vital consideration of female empowerment and the engendering of positive female role models both here in the United States and many other parts of the world.
Guests included- Amanda Brooks, Jennifer Creel, Anh Doung, Yvonne Force-Villreal, Lauren Remington-Platt, Alexis Tobin,  Samantha Thompson, Michael Vollbracht, Sissy Yates, Miranda Brooks, Robert Couturier, Nina Griscom, Duane Hampton, Cathy Hardwick,Philip Lim, Nicole Miller, Lynda Johnson Robb, Hamish Bowles (love your moustache Hamish!) and our favorite Bettina Prentice as well as Valerie Zilkha. A fancy lot and by all means a collective committed to the cause of female self empowerment.
As informed by our favorite publicist in the world Jonathan Marder of Jonathan Marder Pr–
"Vital Voices provides emerging women leaders and social entrepreneurs with the capacity, connections, and credibility they need to create positive change around the world.  Their international staff and team of over 1,000 partners, pro bono experts and leaders, including senior government, corporate and NGO executives, have trained and mentored more than 5,000 emerging women leaders from 127 countries in Asia, Africa, Eurasia, Latin America, and the Middle East since 1997. These women have returned home to train and mentor more than 100,000 additional women and girls in their communities."
The interview with yours truly (fret not- I am back to being relatively clean shaven…) with chairwoman Alexis Tobin as to the aspirations and the wonderful feats of the collective is bound to stimulate and promulgate further contemplation as to how we can all participate and bring further alignment in our relations.