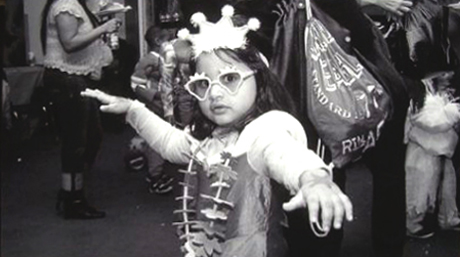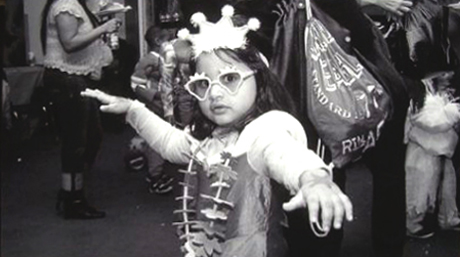 Going to a NY Art Rocks Benefit event is synonymous with cheekbone kissing, strutting, and exacting one's finer sense of uber-cool. Not for the faint of heart but rather for the sleek, hip, beautiful and young bohemians that strut the periphery of downtown (even though we sensed that they all live uptown). Gathering last night at the Bowery Hotel to raise awareness and funds for the Naomi Berrie Diabetes center (at Columbia University), the polished gentry were out in ardent force.
With a rotisserie of donated work up for silent auction and curated by Emmett Shine & James Cruickshank of LOla NY, the bobo's (bohemian bourgeoisie) played nice as they carefully took in the work and, dare we say, each other. One intriguing piece of work by the artist Lucien Smith ( a harrowing kaleidoscope of colors) was simply titled as follows- "Secrtely part of me has always wanted to try cocaine, but I just couldn't imagine sniffing anything up my nose. It seems like that would hurt." Halle Berry 2009.
Indeed…
As fun as the event was, impeccably catered and filled with your favorite socialites, bobo's, and Scallywag favorites (yes Kristian Laliberte we will always love you and even you Micah Jesse) the boys and girls were indeed serving a wonderful cause – the countering of diabetes and the awful demise that such a disease can leave that had to make you feel proud that such a collective could turn up.
With good cheer, merriment, a sexy beat a too sexy crowd, a trigger happy paparazzi attache- it was in short a stellar evening. The only person missing was of course Halle Berry, but we trust she was there in spirit…
A special thank you to the hosts Arden Wohl and John Whitledge for being impeccable hosts. Congratulations!
For more information on the Naomi Berrie Diabetes center click here.
To See more photos go to the Scallywag Photogallery.
For a recant of 2008's affair click here-