We've been getting accustomed to skinny girls with high cheekbones hanging out with guys with long hair and plush lips, but Thursday's Art Rocks benefit at the Bowery Hotel held in honor of the Naomi Berrie Diabetes Center at Columbia Hospital was a rarefied glimpse of high society, good will, yes good cheekbones too, but more importantly a wonderful exercise in what can happen when you bring a gregarious bunch of NY's young society and imbue them with lots of alcohol, art and our favorite; measured doses of wit….
SCV reports….
They were everywhere, supermodels, Maggie Rizer, socialites we've been reading over and over about, Olivia Palermo, trust fund kids, they're the ones buying the five dollar lattes in Williamsburg, the uber exclusive doorman and patron Matt Levine of the Eldridge, super Aussie James Willis and his beautiful entourage, Charlotte Ronson eponymous designer to the beautiful and flagrant, your self effacing starving artists, and other teen look alike matinee idols lavishing each other with accolades and spilt champagne.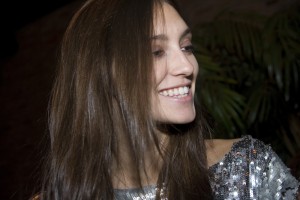 From seventeen foot deep scrums in front of the bars and the revolving chicken skewers courtesy of Gemma, this scallywag was in full flurry even daring to contemplate the idea of manners as manners were in full show and sometimes beyond show.
Accosting what appeared to be a Ford super model I dared to ask why girls like her and just about everyone at the party was enamored by the allure of the flashing light bulb.
Her response was at best timid;
Ford Model; Because I like the flash.
SCV; In other words you confess that you are an image roadie.
Ford Model; I know, can't you tell? But to tell you the truth that sometimes get boring.
SCV; So glamour doesn't always save the day?
Ford Model; One never knows. Actually I'm here to support my friend, he's one of the featured artists.
SCV; So it's all about awareness of a cause?
Ford Model; Yes, I'd like to think that's why everyone's here.
According to the very well behaved benefit committee member Kristian Laliberte raising awareness and cold cash, a hundred fifty thousand dollars that morning thanks, was certainly the goal.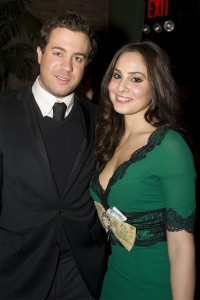 Loving and infatuated by Dj Berrie classic's retro zingers and the umpteenth margarita I approached an unsuspecting Abigail.
SCV; Hello, can you be so kind to tell me what manners are?
Abigail; Something your parents teach you.
SCV; In that case do you mind ordering me another drink and holding my glass while I light this cigarette?
Turning to another uber patron,
SCV; Can you please qualify what manners are?
Patron; Not always saying what's on your mind.
SCV; Silence aside can manners be taught?
Patron; In most cases……but
SCV; Do you mind getting me a drink for my photographer?
Turning to Wendy.
SCV; How does one acquire manners?
Wendy; Depends on where they were raised. Boarding school helps too.
SCV; Would you agree everyone here is well raised?
Scoffing my margarita.
Wendy; Well, …..for the most part.
SCV; (sucking in the illegal cigarette) Yes, exceptionally.
Turning to Lindsay;
SCV; What do manners mean?
Lindsay; (lighting her illegal cigarette) I don't think they really exist anymore.
SCV; Even at parties like these?
Lindsay; Well everyone is on show.
SCV; Yes but a very pleasant and wonderful show, anyway it looks like they've succeeded.
And before she could retort Lindsay was gone….
Turning to Nathaniel;
SCV; Does coming to events like these make one fabulous?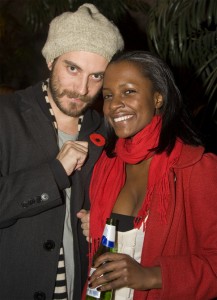 Nathaniel; I think you need to be fabulous before you even come here.
SCV; Or at least well behaved?
Nathaniel; Are you English?
SCV; No just a scallywag.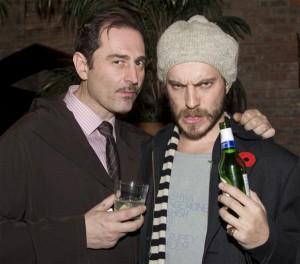 With much merriment, success, joie de vivre, and a cache of cash for a noble and well mannered cause and committee who indulged the fabulousness of us all, it was a scream, a scream that turned to a groan the following morning when I finally woke up……