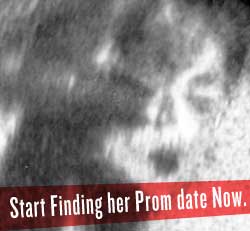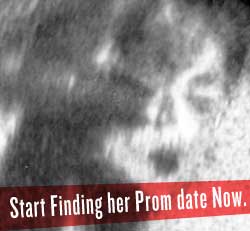 Imagine being pregnant and going with your excited husband to see the sonogram. The anticipation, the nervous flutters, the gel is squeezed onto your belly and as you lean back and glance at the monitor, you see…Michael Jackson?
A couple in England, Dawn Kelley and William Hickman, claim (and their entire family agrees) that the ultrasound scan resembles the late King of Pop. William Hickman, 29, states, "We were looking at the pictures again, and I just saw Jacko there. I showed my daughter Ami, who's six, and she saw it straight away, so I thought 'well if she can see it too it's not just me seeing things'." But sir, she's six. How does she even know who 'Jacko' is?
It all began when Dawn Kelley, 34, mother of six children, went to Sunderland Royal for her 20-week scan. The doctors could not view the fetus' stomach or diaphragm, so she was sent to Grindon Lane Walk in Centre to use a more powerful scanner (usually used to examine internal organs) to get a better look.
This is where the sonogram of their unborn daughter was taken, and along with the parents, the children Chris, 16, Amanda, 15, Jason, 13, Alisha, 10, Ami-Lee, 6, and Kye, 4, all agreed that they see Michael Jackson. I have to say — I see the semblance. Yes, that baby looks just like a black man who bleached his skin white. I mean, honestly! That baby even looks like she has pursed lips with red lipstick on.
Dawn Kelley adds, "I've had plenty of scans before and none of the photos have ever looked like this one. It's a bit spooky really. But it is my seventh child, and they say seven is a mythical number." Ok wait. So you do want your daughter to continue looking like Michael Jackson? Or you want Michael Jackson's spirit to have been reincarnated as your daughter? Let's hope that the number seven also exudes some luck. Because a newborn English baby who looks like Michael Jackson would be a tad too creepy in my book.
Telegraph
Michael Jackson's 'face' on baby scan