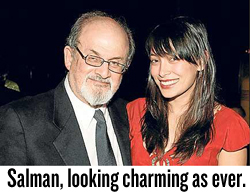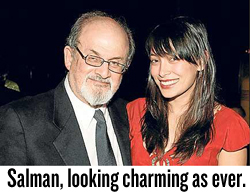 When you lose one model you find another. Watching the front door swing…
Let's meet Salman's latest squeeze— Min Lieskovsky, a Harvard educated hottie (just the way we like them, too, Salmon!). According to Gawker (the king of smut and yickie things) this little number comes with all round pedigree. Tighten your seat belts and let's go for a fast drive:
Preferred dating habits?
Other male models.
"My name is Min Lieskovsky, I'm 26, and I'm addicted to male models. I've dated six of the world's top models, as ranked by Models.com,"

Okay, so how does that explain Salman? You know he's not really model material, but what do we know? Maybe the following helps-
"And while, with a Harvard diploma, I had entrée to a career of my choice, there was something very attractive about the idea of achieving fame with very little effort."
Yummie, this sounds intriguing cause we're into little effort as well. But will the relationship work out, or will Min be the next model/actress trying not to let the door hit her nice ass on the way out? Let's see if we can figure this out.
1/ I smile and refrain from telling them that I can afford my own food and rent and that my friends and family give me support and love. About the only thing that I can't give myself is that flush of excitement upon locking eyes (and lips) with a really gorgeous guy."

2/ Min is a "Writing and Ethnographic Marketing Consultant."
The real clincher is the 3rd clue, it definitely seals the deal for us!

3/ "'I want to be Angelina Jolie's assistant in Cambodia,'
Models and old men will always go hand in hand. They make sure your head is in constantly twirling…
Salman Rushdie after the love is gone.
It's confirmed. You are only desirable as long as you are a pedigree plus.