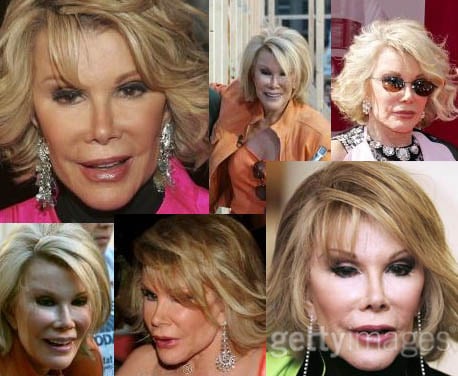 What's the "hot" surgery these days? Is it the nose, ears, cheek bones?
The "hot surgery" is definitely lipo. Breast implants as well, though, thankfully, I'm noticing that the size has decreased over time. People want the natural look now. We are also performing a lot of "breast exchanges," where people are downgrading.
Your practice has recently begun to consult a large number of overseas clients. Is there a difference in demand, American v. European taste?
Americans want it quick and easy. They either are worried about keeping their jobs or are actively looking for a new one. They don't have time for prolonged periods of recovery, or the money for expensive procedures. I see a lot of Botox, fillers etc. With the Europeans and South Americans, they generally use our "fly in" program for procedures that require a bit more recovery time, like lipo. I also think that they like the idea of going somewhere remote so that, when they return home, they look completely changed.
"Fly-in" program?
This program is, obviously, for remote clients who come in for consultation, procedure, and recovery, all in one trip. The first day, we meet; the second, we operate. Then, the client is assigned a private duty nurse, who transports them directly from the hospital to a hotel that I work with. The hotel even has a special "surgical package" for my clients, providing extra towels, ice etc. The period of stay depends on how dependant the client is after surgery, and can range from one day to a week. We really pride ourselves on this concierge component that we bring to the profession.
Any memorable European clients?
One woman, who flew to New York from London on business, read an article on me in-flight. When she landed, she called me for a consultation. Three months later, for a follow-up, she brought her maid along and treated her to a few procedures—Botox, Juviderm for the lips, and Radiesse.

You have also worked to repair cleft palates in underdeveloped countries. This is undoubtedly a worthy cause, providing children to grow up with the chance at a normal, functional life. When you first traveled to perform this procedure, where did you go?
My first trip was to Kenya, in a village outside of Nairobi, while I was still in medical school. I went with a friend who was working for the New York Times, and she recommended me to a local clinic. One thing you realize immediately is how good we have it here, in the Western world. You appreciate the resources we have available to us, the emphasis on sterile and clean environments. Also, if you can't pay for even a standard visit, a guard is placed at the door, barring your exit until you can. Families are also required to bring the patient food; nothing is provided otherwise.
What new perspective, if any, did you take back with you; were you more selective of your clients, with a different vision of the necessary versus the superfluous?
I began to understand the potentially life-altering implications plastic surgery can have for an individual. Cleft palate surgery takes no more than two hours, and a child emerges with a new lease on life. They are brought into public, have a much better chance of finding a life partner and find those actions we take for granted, like eating and speaking, infinitely easier to perform. I keep these pictures on my wall to remind me of why I do what I do. I think that it also helps my clients to remember how great they have it, and not to get too caught up in the superficial. Sometimes they even send donations.