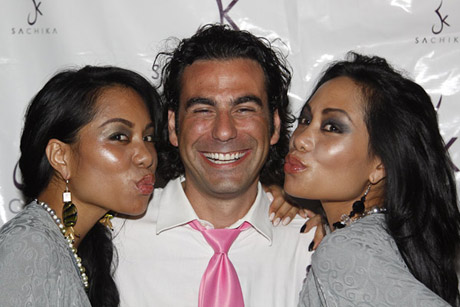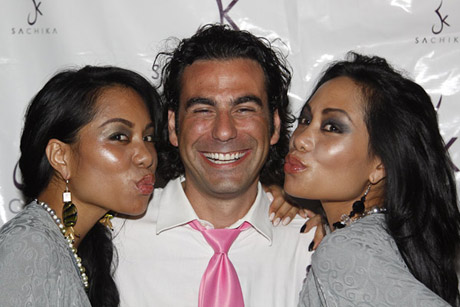 Last night the SACHIKA twins, To-Nya and To-Tam To-Nu, hosted a charity fashion event at 'One' in support of 'Jack and Jill of America.' The theme of the night was duality, and there was definitely a lot of yin and yang going on. By that I mean highs and lows.
The theme came about when the two fashion entrepreneurs hit it off with another set of twins (who modeled in the fashion show) at a dinner party. After asking each other all the questions twins usually get from non-multiples, SACHIKA decided to showcase how something similar can be so different via their fashion line – in this case they set about launching their jewelry collection and attempted to focus on how the jewelry could take their versatile dresses from day to night. Each dress (and one jumper) was modeled by a set of "twins," with one model wearing the daytime look and the other wearing the nighttime look.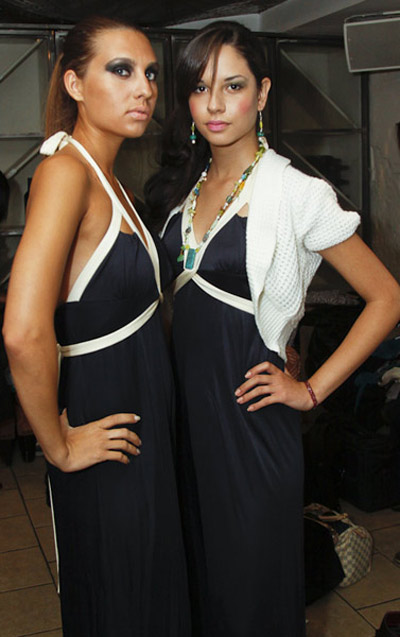 It didn't help that the show started over an hour-and-a-half late, with the entire audience of young good-looking party kids and close friends of SACHIKA witnessing the complete chaos that went into setting up the two perpendicular runways. The show also ran into to some technical snags, with microphone feedback cutting into dance beats and a video whose audio component failed to play.
Despite the hang-ups, the show still had the same high-energy enthusiasm that the twins exude. Though their jewelry could have been sported in a more demonstrative light, the dresses still hold up to its appeal. The classic, simple lines live up to their promise of relating to the active "modern woman." The fabrics certainly functional, though not necessarily luxurious, accentuated the casual utilitarian elegance SACHIKA is building a reputation for. The show culminated with the twins modeling their black baby doll dress hemmed with lace. Their presence certainly pumped up the crowd even more and launched a start to after party, which began right on the runway.
Though their show could certainly have benefited from a more streamlined production, it certainly proved that the up-and-coming duo have both the yin and the yang to successfully design and market their line and take it to the next level.
Go to Scallywag's Photo Gallery.