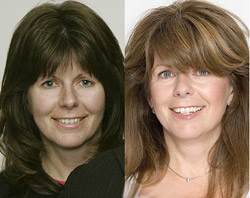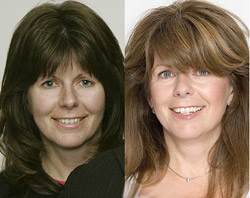 When beauty is in the eye of the beholder.
Frances Hardy comes from the UK and she has done something that most women in this country and we assume in the UK to a lesser extent would find unfathomable. That's right, Frances has given up on going out to having her hair done, facials, nails, waxing and other beauty essentials (fake tanning etc) that we know most of you gals are already cringing about and are privately wondering if Frances has now come to celebrate looking like a backwards looking chimp or worse an unlovable alien.
It all according to Frances started 6 months ago when she noticed her beauty forays were starting to impinge on her abilities to meet certain financial obligations. Of course had she placed a call to our offices we would have advised Frances what so many of you gals advise us when it's either the beauty treatment or this weeks groceries.
'Of course give up the groceries and as a consequence lose the fat.'
Wow- isn't that like a double whammy homerun or something?!
Of course Frances wasn't inclined to see it that way and was inclined, shock and horror to see what life could be like if she held back from the beauty salons. The agony…
Of course still being a woman (okay guys are vain too so spare us the letters…) Frances decided from time to time to seek beauty counseling in the form of visits to her grocery store where she would buy inexpensive do it yourself hair dye jobs (yes we're cringing too, but apparently it works…) and having her more than eager teenage daughter cut her hair (finally a way to make those teenagers useful in the recession, amem).
Unperturbed that she may or may not have been receiving pedigree beauty treatments, Frances found herself eventually calming down and lo and behold accepting herself.
Nevertheless Frances from time to time wonders about running into the hands of a beauty salon and self indulging herself but we bet that coming to accept herself too must be a slight turn on to.
Beauty secrets- sometimes it's all right to accept the way you look.