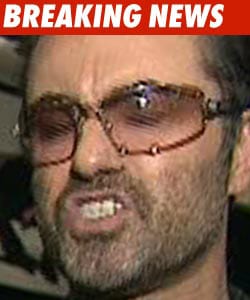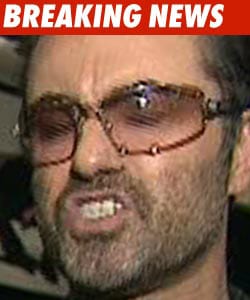 When the carelessness doesn't let up…
According to Sky news English singer and pop star that police have been getting to know quite well on different continents mind you was involved in a car accident which saw his car completely mangled and nearly himself.
Driving along the A34 in Newberry, England in his 80 000 pound Lasnd Rover careless George slammed into the back of a lorry being driven by Laurie Rowe. Thinking that whoever was driving the Land Rover must have been dead given the ferocity of the impact he was surprised to find a disorientated George Michael babbling whether he would be going to jail or not.
Having only just having his license returned to him 2 months ago after being barred for driving for two years under the influence of drugs and alcohol the careless singer was taken to police headquarters where he was kept for questioning for the next 5 hours before being released without any charges.
Oh well once a careless whisperer always a careless lad- 'Should have known better than to treat you the way I did…'
Indeed…