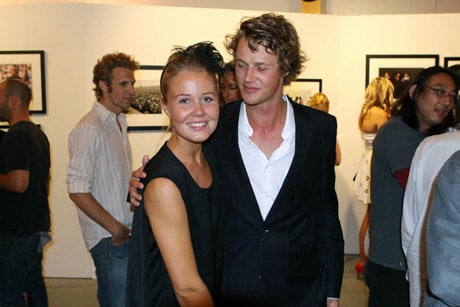 The revolution has been commoditized. Luckily, for those of us who could not have afforded the time to be born into a generation who actually achieved their dreams, it is now on sale.
The Morrison Hotel Art Gallery's 40th Anniversary of Woodstock hosted a showing of works by Henry Diltz and Michael Lang, Woodstock's main photographers and event producer, respectively. Apparently, the revolution had a very sophisticated sense of press organization. But, there is no sarcasm, no sell-out in those words. Whether the organizers were aware at the time and documenting for the purposes of tonight's exhibit or if they were simply caught up in the movement itself, participating through the lens, their main and most powerful artery for communication, they were witness to glory.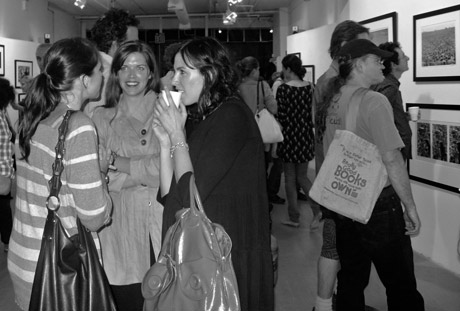 The pictures, and complimentary movie, were at once grand and intimate. They were honest portrayals of both the magnitude and scope of the greatest show ever as well as diary like entries into the mundane elements of everyday living that turned the spectacle into a personal triumph. In an instant, there is a line of destruction and creation, buzzing with meaning, drawn between the image of Jimi Hendrix wasting his guitar in front of a million, faceless masses in one shot and the 3 year old girl picking her way through a temporary camp created by her father and his community of revolutionaries.
Whether or not the young girl was in attendance at tonight's event is meaningless. Perhaps she was the shy teenager standing on the side, looking earnestly at each piece, ignoring the tumult around her. Maybe she was one of the older, model-esque figures who now traipse through downtown Manhattan aware that the pomp will never be worthy of her circumstance. Or, maybe she is absent. She can be buying high and selling low, a business maven, a cold-hearted capitalist bitch who would rather die than see that outdated image. She might not even exist anymore, a figment in the imagination of a past now sold framed and professionally shipped.