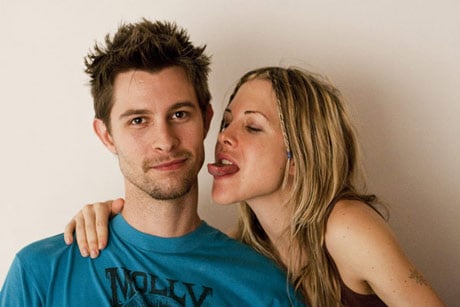 The second fashion designer soiree held by Tribeca Retail Club in collaboration with Chacala NY and Laura Little Productions this weekend featured established and independent designers proudly displaying their menswear, women's wear, accessories and art in fashion. A free event with a special musical performance by Chevonne and a fashion show by Emilie Jerard, people were invited to discover this "secret spot" to uncover and purchase fashion merchandise. Roaming around the studio, it felt as though I was in a large fashion-loving shopaholics' wet dream .
Each designer didn't seem to have an entire collection of their designs but rather specific designs with a single theme in mind that really left a lasting impression of what they were all about. A clever device and way about overdue in fashion…
Of all the designers, I would have to admit a special affinity towards Neunique– a handmade jewelry line by owner and designer Sophie Blake. Having been introduced to this event by her publicist, she submitted her collection and was chosen from the many applicants to partake in the show. Usually having only done trunk shows in little boutique shops all over New York City, she stated how "it was great exposure" to all the designers who were handpicked to be there. With edgy pieces of jewelry made of (but not limited to) sterling silver, pearls and gold, her collection was inspired by "vintage things, as well as her background and her several trips around the world, notably Greece." Having these designers grasping their inspiration from things other than what is in the pages of Vogue was like taking a long sip of peppermint tea while puffing on a menthol cigarette.
As I began my trek back to the elevator, my one-of-a-kind bracelet twinkled in the sunlight radiating through the floor to ceiling windows. Just like a true fashion loving customer, the reality of our recession became a long lost dream and I succumbed to the screams of my credit card begging to see the light of day. I wasn't the only one with desperate squeals coming out of my wallet; people left and right had numerous shopping bags and were making repeated trips to the conveniently located ATM machine coaxing the people with its' glowing green lights.
With this event allowing up and coming designers a chance to showcase their designs, it's also a great way for customers to discover new fashion designers who can definitely nestle down in a cozy little nook in an elite department store. With exclusive designs, interaction with the designers, a fully stocked bar, this event is definitely something that should be doggy-eared in our minds.