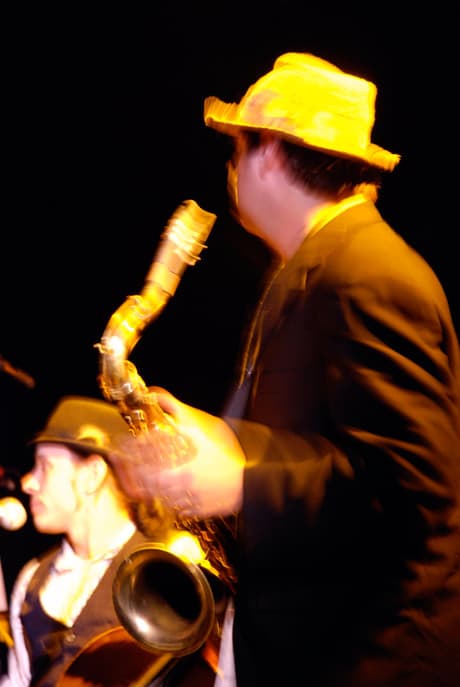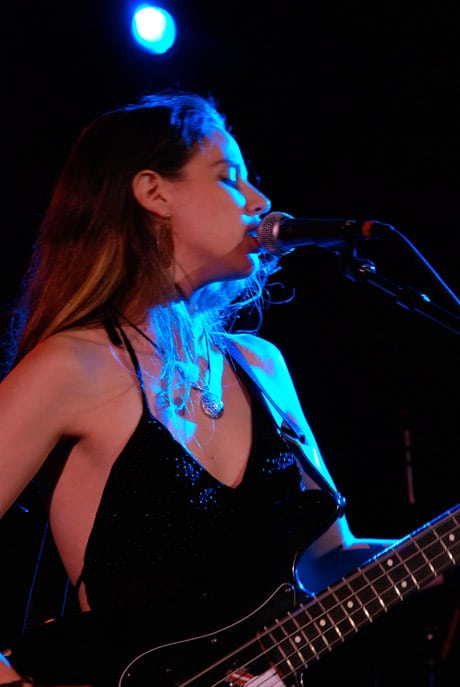 Human trafficking and child exploitation is one of the many issues placed on the backburner these days, in the most tepid corner of public consciousness. That said, here comes Redlight Children– a non-profit initiative designed to expose and to identify this horrific capitalist underbelly to those who can truly effect societal change.  Marie Claire co-sponsored the event, roping in a number of designers and vendors to donate items for silent auction.  One of the more effective ways of piquing the public pockets included this flashy giveaway—"the actual Chaine bag worn by Taylor Momsen and the actual Bach bag worn by Leighton Meester on the CW hit series Gossip Girl." Well ladies, you have been summonsed…
'Le Poisson Rouge,' at 158 Bleecker St. is a beautiful venue, and its color scheme of soft reds interposed upon jet black floors and tables perfectly complemented the colors of its guest, Redlight—a banal but necessary observation. The sign above the steel- gray door betrays only the image of a dual-headed fishbone, one gaping mouth for each end, and separated by a jagged spinal column. Vibrancy even in death; what a beautiful and rather heavy suggestion to be confronted with at an event such as this, and immediately upon arriving.
I nod to the doormen, fumble around a bit in the receding daylight, and finally emerge victorious from my too-large bag filled with insignificant objects.  I receive the nod of assent and walk in. The light disappears immediately upon my entering the small foyer; black walls and blood red floors illuminated only by a glowing fish tank, tilted at an angle and suspended by heavy chains from the ceiling. Les Poissons Rouges swim about in the varying depths of water; their movements from perilous to safe corners of the tank intimate the delicate balance upon which we all are placed, toeing the line between living and breathing.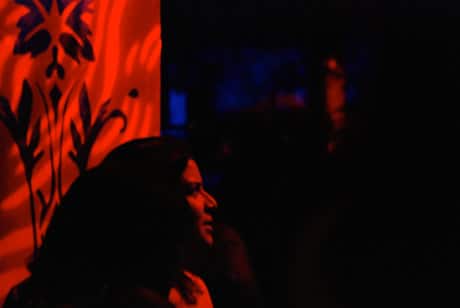 Ah, the inevitable mention of the inevitable "line," what is it and from whence did it come?  Such an interesting symbol of moral and physical boundaries can be felt everywhere, dividing the Western ideal of liberty and the seedier motives behind its spirit of free trade and capitalism.  When human flesh becomes commodity rather than a receptacle of the soul, a thought rooted in ancient Eastern religion well before Western sensibilities of religious entitlement kicked in, that line is decidedly crossed.  Guy Jacobson, president of Priority Films and one of Redlight's founders, seeks to expose these invisible lines in the sand. As I entered the concert venue below, rigged with an amazing assortment of rotating colored lights, speakers and projectors, I readied myself for what I hoped would be communal enjoyment of live music in support of a great cause.  The stage was set with a myriad of instruments, from a grand piano to Latin American percussion, courtesy of On the Hudson, with a number of amazing acts in line to try their best at moving the crowd.