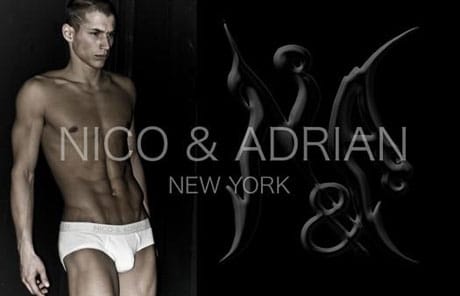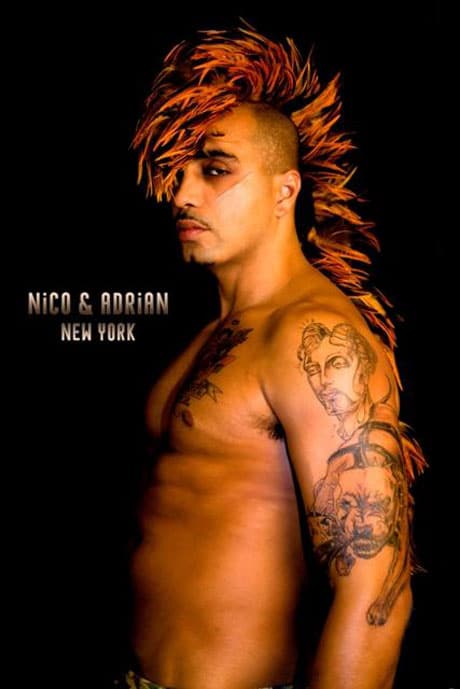 The first time I came across Adrian Alicea back in 1989 I was stationed out in Milan, Italy. When I say 'came across' what I should make clear is that he wasn't anyone I had met at the time but rather someone like most young men at the time had come to revere and idolize.
Pioneering the art of 'vogueing' which led to Adrian being featured alongside Willi Ninja in Malcolm McClaren's breakthrough song – "Deep in Vogue," may have been the public's first foray with the man that has in the last twenty years come to being integral in the look of fashion and as of late actually now steering it. That said I caught up with one of fashion's icon's, provocateurs, poster boy for Thierry Mugler, Jean Paul Gaultier, Yohji Yammamoto , Patricia Field, and now one half of the bold provocative fashion line 'Nico and Adrian.'
SCV: You first came into prominence back in the late 80's. How did that happen?

AA: I was a young man pursuing dance and one day Malcolm McClaren starts hanging around and asks me if he can see me dance.

SCV: What happened next?
AA: Well I just started goofing off and started doing this 'vogueing,' type of dance and he just nods his head and says 'great, I'd like to you use you in my new video.'
SCV: This is before Madonna picked it up.

AA: Well that's a funny story. We were rehearsing one day over by BAM when Madonna comes by and asks what we were doing, and then Malcolm is telling her to go away and mind her own business and of course a year later there she was doing it herself.
SCV: What happened next?

AA: I ended up traveling to Europe where I met Thierry Mugler (the French designer) who then turns around and says he has to have me in his collections then and there. He says 'I want you to walk next to Iman.' And I'm thinking to myself at the time –'My God, who's Iman?'It was kind of wild because I really had a strong bond with Thierry and eventually ended up staying in Paris.
SCV: Living the life of a famous male model?
AA: I'd say more soaking up what the world of fashion was about, what haute couture meant and just the edgier sensibilities.