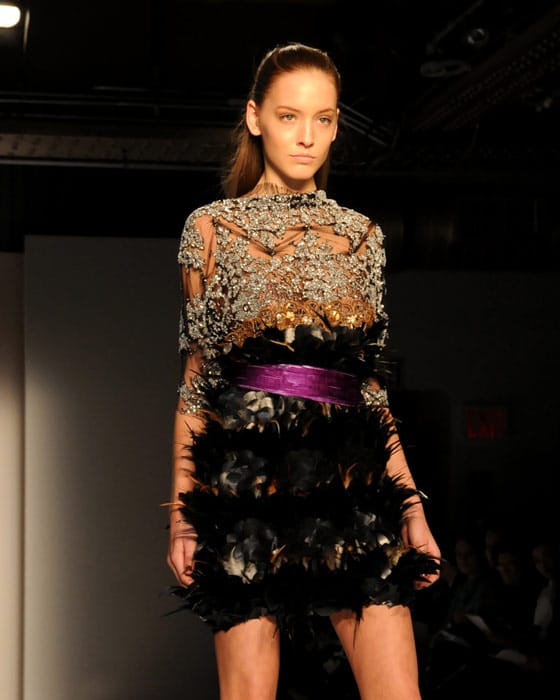 Watching Toni's girl waft down the plank was an exercise in ethereal acumen. Poised, delicious and sublime in their sleek prune colored tunics, lilacs and goose feather tassels one felt as if they were staring into a rippling pond which kept getting bigger, brighter as the ripple spread.
A rising star of the Australian circuit and probably the most compelling import into the American market this larrikin spared us little as he showered as with wondrous whimsy, crystallized tops, rabbit fur sleeves, lilac covered fleece coats and the elegance of sleek femme fatale form.
A joy to this land who has been with the likes of Cerruti, Donna Karan and for the longest time since striking out on his own breaking moulds and commanding presence. We can hardly wait to see his spring collection, and whatever it is it's bound to be a hallucinogenic exercise in sublime femininity and wandering dragon flies.