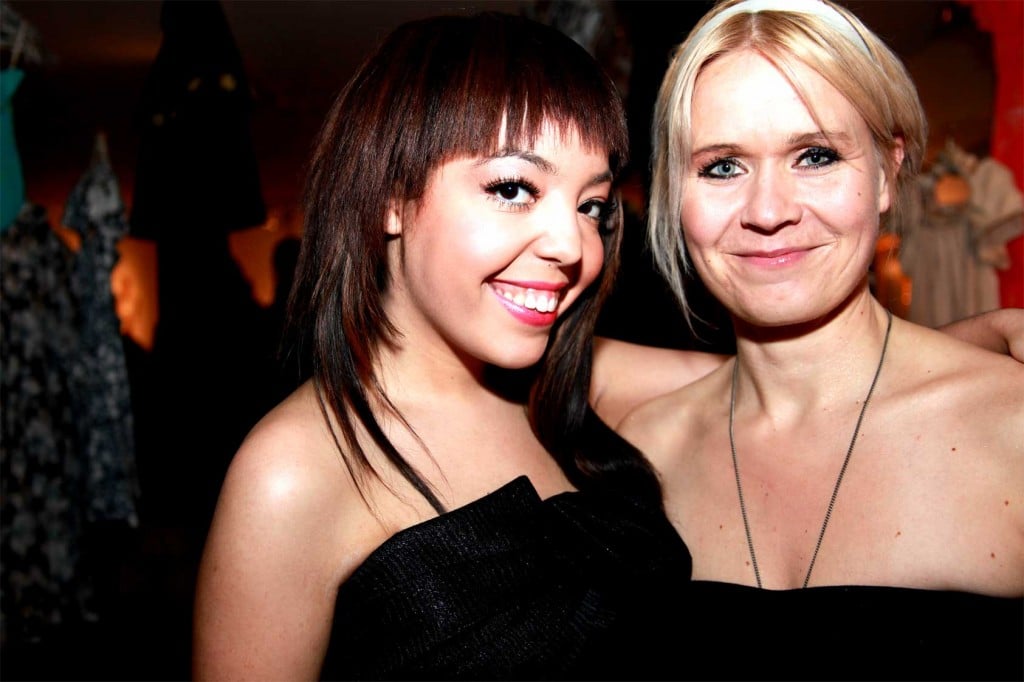 Last Thursday, I showed up at Bond Street's Moeller Snow Gallery expecting a traditional fashion show. But considering Scallywag's last experience at this particular location involved critiquing Jani Leinonen's cereal-box paintings which, in case you forgot, depict such scenes as a well-endowed Cap'n Crunch fornicating with what I can only assume are silicone infused prostitutes, this was a terribly naïve assumption.  

Instead of entering a familiar fashion setting with cheeky models and camera flashes, I was transported to a bizarre limbo that successfully bridged the gap between Copenhagen's sharply chic runways and Williamsburg's hipster-infested flea markets. Only this delicious paradox could appropriately launch the conceptual fashion experiment, Dress Go Around.
The brainchild of Ivana Helsinki designer, Paola Suhonen, the stylish experiment aims to explore the secret life barrowed dresses.
Hung across the sprawling gallery space were three clotheslines, each filled with an eclectic array of Ivana Helsinki dresses. There were flirty frocks covered with Spring 09's tiger print, an assortment of silky cocktail numbers and a selection of brightly colored bohemian sundresses. But the display wasn't just a celebration of Suhonen's signature designs: it was a thrift shop of sorts from which five lucky ladies would each choose one dress to take home, wear and then pass along to a fellow sample-sized companion. Suhonen intends for the dresses to be shared and recycled so that they may develop their own lives, personalities, and stories; she hopes the dresses will embark on a journey, the details of which will be revealed upon the their homecoming next year.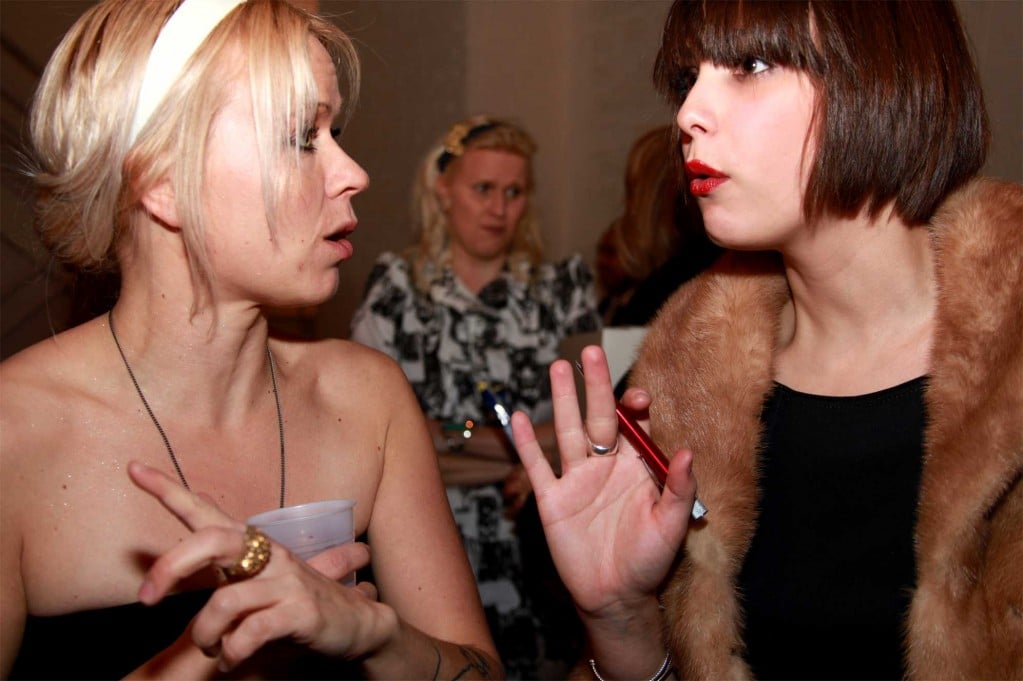 Scallywag caught up with two of the traveling dresses that very evening. The first was a tailored denim piece worn by Casey Fremont. A member of the Fall/Winter 2009 collection, which was just shown during Copenhagen's Fashion Week, the sultry frock featured a plunging neckline and bold golden stars that appeared to the designer in a dream. The dress brought a distinct air of confidence to Freemont who chose the piece for it's "edgy, militant look."
The second dress was worn by singer/songwriter, Alexandra Wilding Her choice? A fluid silk dress with a mildly disturbing print of birds, knives and hearts.
Why did you choose this particular dress?
I have a sort of kinship to the images…Paola and I have a fantasy landscape in our head.
She grabbed the hem to suggest that the juxtaposition of songbirds and daggers symbolized her and Suhonen's "fantasy landscape." Personally, I would not describe such imagery as "fantasy, but the beautifully delicate print somehow worked to create an eerie elegance that suited the musician."
Moments later, Wilder took the stage, explaining that she wanted her dress to sing. And as she swung to and fro at the front of the gallery, the dress did sing. It sang, and it danced to Alexa's sweetly sad lyrics, and it began to build the life Suhonen intended. Needless to say, Scallywag hopes to be invited to the homecoming.