Femme fatale? Slinky? Androgynous? Reminiscent of another epoch? She's a hard one to pin down. Last night we came to finally meet her at 81 Ludlow st.
She reminds me of a girl I used to date back in Paris, full of hot slinky denouement, sultry disposition and a rhythmic cadence emblematic of Berlin jazz circa 1930's. A lilt to her strut, her lips pursed around my Beaujolais. Then there was another girlfriend from London who had me bopping and swinging up and down Chelsea, her heels occasionally digging into the visage of my chin.
But that's Chloe for you.
I can see her now, sashaying, wafting, and pre fabricating, moist and glistening, her cheekbones reminiscent of a dab of Chanel or is it Karl Lagerfield? Her thigh bones grinding, her silk stocks stretching, the gaze on her face quite fetching. She knows I'm looking, her smile quiet on the inside, her strut almost too loud on the outside. She swings her hips, the neon lights around her brace, the vodka spilling out of place.
But that's Chloe for you.
I want to approach her, and I almost do, but prefer to keep a private eye. Swing my chin to her direction and think of something clever to say, something to offer her. But I know I'm bound to offend her, and then again just entice her…
They say a way to a woman's heart is through her friends, her closest friends, her stead fast fans and this is what I am compelled to do. I'm like a voyeur in her space, compelled to be whom I can be, compelled to be whom I dare.
They call it love, but Chloe will tell you otherwise….but you know, that's Chloe for you.
For anyone that's ever been star struck and deeply wounded by girls like Chloe, just know not to take it personally, after all, a woman like Chloe is beyond mortality. Just clench your teeth and grind to her disco beat. Let her swing you from one drink to another and she just might retreat.
I see them up ahead of me, obvious fans of the diva herself, their ruby lips locked and swinging, purring, something dare we surmise that our Chloe would approve of. When you come to visit Chloe, you're liable to give into her heat.
But that's Chloe for you.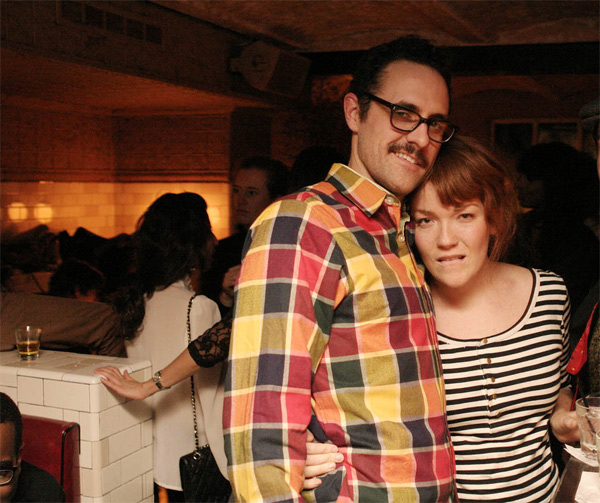 He's name's Max, and her's Julia. I like them immediately, the type of patrons and souls that Chloe will always entreat. They remind me of a couple hopelessly lost in some Jean Belmondo film. Even the way the somber light falls on their gaze.
I pull up next to them, desperate to find a way to get to Chloe herself. Desperate to get a sense of her royal highness.
SCV: Do you know Chloe?
Max: Know her and love her.
SCV: But how?
Julia: Don't you like the way she puts on a show.
SCV: Yes, yes, but will you introduce me to her?
Julia: That depends.
SCV: At least tell me how she keeps sexy, what makes her sultry.
Max: It's in her airs. She's a confident one.
Julia: Got a wonderful playful sense of humor.
Before more can be said they are at it again, locking viscous lips, sashaying to a Stevie Wonder beat, just full of heat.
SCV: How about you? Do you know Chloe?
Chloe's fan: Yes, I work for her.
SCV: I see. And how does she treat you?
Chloe's fan: Can't you tell?
SCV: Yes, yes, you appear rather happy. Maybe too happy. But tell me does the girl behave herself?
Chloe's fan: Well there are those moments…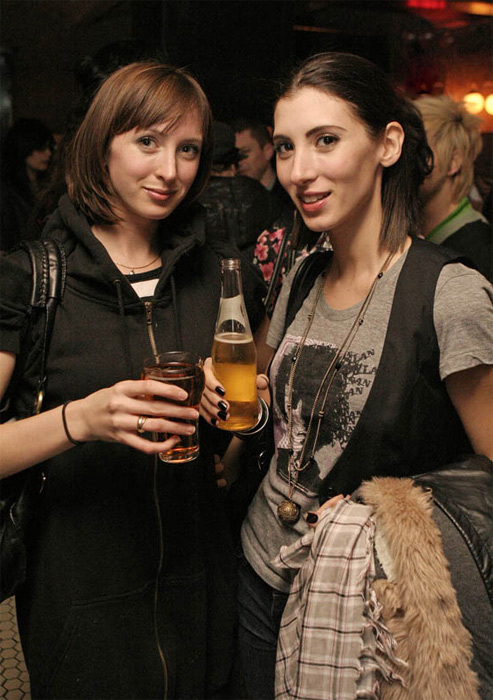 SCV: Yes, yes, I understand. Tell me, she's a close friend of some legend called Beatrice?
Chloe's fan: In one way or another.
SCV: And that Chloe is the younger sister, but maybe the more sophisticated one?
Chloe's fan: Well, I like them both.
SCV: Yes, but you only work for Chloe. Doesn't that tell you something?
Before she can respond, she is off, floating through the orange patina encapsulating us, the dizzy scent that Chloe has planted in front of us.
I come across across another fan, her torso weaving in and out of the orange soft light.
SCV: And you are here for Chloe?
Reveler: Look around you, we are all here for Chloe.
SCV: So you know her?
Reveler: I adore her.
SCV: And her friends?
Reveler: All the creative types. From the fashion houses, publishing houses and art classes.
SCV: Yes, yes, I can see that.
Reveler: It makes it refreshing don't you think?
SCV: And which 'house' do you work for?
Reveler: Oh no, I can't tell you. I can't let my boss know I'm going to be coming to work with another hang over tomorrow morning.
SCV: But surely…?
She puts he finger to my lip as to shush me, before turning to gaze at me and laughing wildly. Nearly falling over myself I suddenly feel something underneath my foot. Ahh I wonder. Pick it up, place by the candlelight candor, a make up brush.
SCV: You suppose it's Chloe's?
Reveler: Well it ain't mine sweety.
I look at it, place it next to a candle votive, knowing full well Chloe will probably come back and want it. Come back and apply that extra blush of rouge. Apply it and turn her room into Moulin Rouge.

But that's Chloe for you.
Sitting back, a Malbec in one hand and an expression lost for wonder, I close my eyes, waft into her dagger, turn my elbow higher, her rocker's drum beat getting louder, the image in my mind faster, the swill of life grander, the feel of joy wider, the scent of a girl friend I once knew closer, the sashay of her lips nearer.

But you know, that's just Chloe for you…
Chloe open every night- 81 Ludlow st. Reservations recommended or savoir faire preferred.