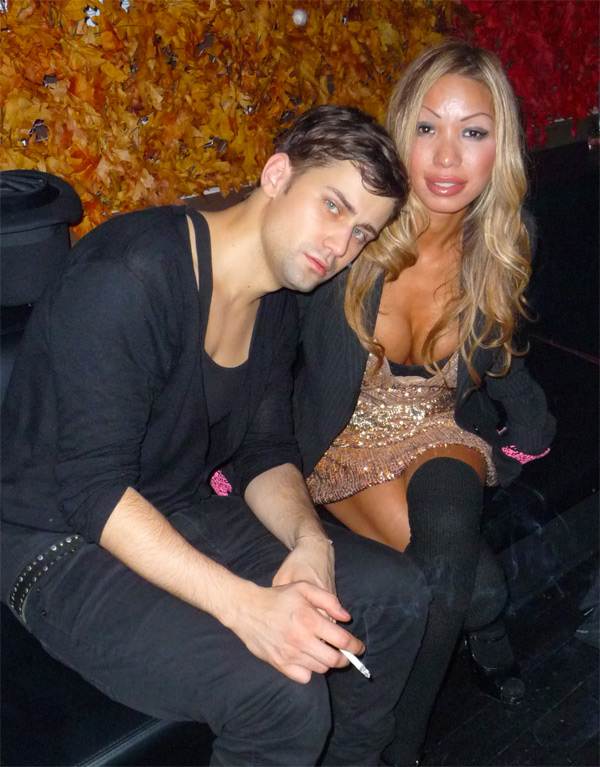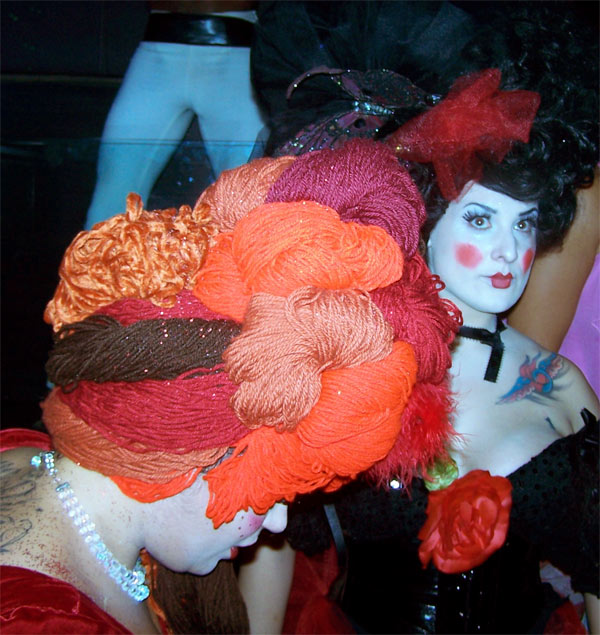 It's a Sunday night and we're standing inside the GreenHouse wondering how brilliant and fantastic everything is. Where we are is some where in New York City, but that's just an idle fact. Where we are is Alice in Rocker Fantasy Land, with real life marionettes, super stars, Patrick Mcdonald, Malik So Chic who we've come to love, Amanda Lepore but most importantly the most bazaar and austere and fabulously gifted duo of Kenny Kenny and Susan Bartsch who are perusing the crowds in their eight inch heels and wondrous sensibility. If you aren't spell bound by now that's only because you refuse to believe in dreams.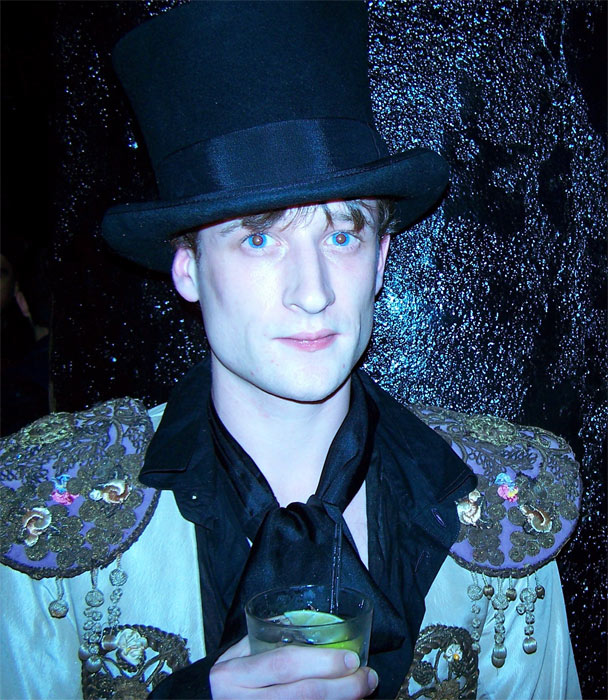 Benefits and kind gestures aside, the folk have come here to donate toys to the kids drive, what's really going on is a mélange of all that you used to read about in the hey day of New York night life – Distortion Disco, Happy Valley Tuesdays, parties and visages that until now you thought had disappeared. It's like coming to a kindred family re union except this family is probably more accepting and ambiguous about its core. With brazen laughter, avant garde auteur these chaps, and girls are the uncles and nieces you secretly wished you had while growing up.
Catching up with the eponymous Kenny Kenny, salutation and emblematic of what is so wrong but really what's so right we ask him a few questions.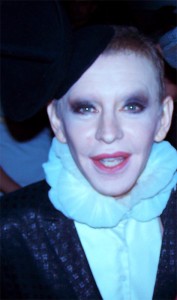 SCV: What makes a diva?
Kenny: I don't know, ask a diva.
SCV: Exactly. What's valor?
Kenny: Being true to oneself.
SCV: What's truth?
Kenny: Not giving into the mindset of society. Being able to let go and accept your self.
SCV: Even if that sometimes doesn't make sense?
Kenny: Especially then.
SCV: What's freedom?
Kenny: Saying and being who you are. Never backing down.
SCV: Are you getting old?
Kenny: Physically, but mentally much younger. It's just a state of mind.
SCV: What's your state of mind?
Kenny: Completely fucked up but improving.
SCV: What's myth?
Kenny: It's made up by society to make people feel uncomfortable.
SCV: Do you subscribe to any myths?
Kenny: Only my own.
From there it's onto the front row dandy Patrick Mcdonald.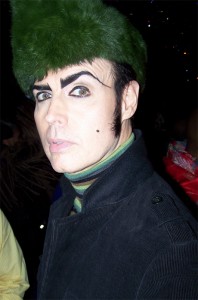 SCV: So good to see you again.
Patrick: Thank you. Is that a moustache you're growing?
SCV: Perhaps. Tell us Patrick what makes a diva?
Patrick: Attitude and style, but more attitude.
SCV: What's attitude.
Patrick: Having balls.
SCV: What about style?
Patrick: Something that only you can attest to.
SCV: What one item would you never be caught dead without?
Patrick: My eye brow liner.
SCV: What color do you use?
Patrick: Only black.
SCV: Describe a 'rude' boy for me?
Patrick: Ewan Mcgregor the actor.
SCV: What makes you 'rude?'
Patrick: Having balls…
SCV: Thank you.
Making my way back to heaven's syntax, pink fishnet stockings and an exploding disco ball I came across stylist extra ordinaire- Malik So Chic. Ducking and weaving the silver tiaras and the size double zero dresses never mind they reminded you of thirsty rattle snakes I ask Malik the following;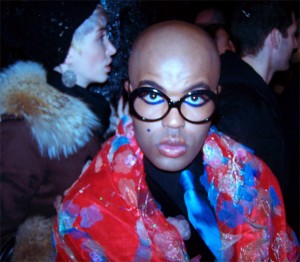 SCV: What makes you a diva?
Malik: Glamour, clothes and my painted toes.
SCV: What color?
Malik: Pink.
SCV: What's vanity?
Malik: It's the reflection I see every morning.
SCV: Is there a recipe for a diva?
Malik: Last I checked it was champagne, coke and cigarettes.
SCV: What brand?
Malik: The never ending kind.
And before I can continue Malik is ensconced in a disco drawl, the collective stall breathing and extinguishing each other in violet score. The vodka glasses rising perpendicular to the flashing colors and the plastic dynamic figures called life swiveling violently for their unique and wonderful description called life. The expanding and grinding ceiling balls hustling and hurtling to another score. The collective heart beats tangent red and percolating in a very wonderful children's book.
If only you could have been there…