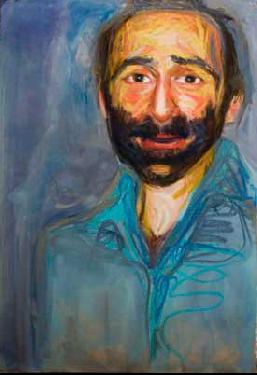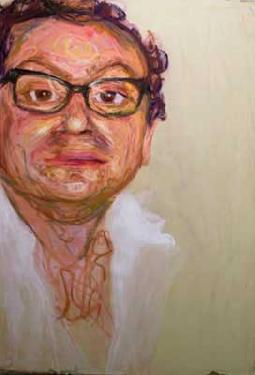 According to the irreverent restauranteur Vincent Boitier, the idea of cuisine revolves around familial salutations, the subtlety of ingredients and the engagement of ones soul. Having spent an afternoon with this kindred soul, SCV would argue what makes the proprietor along with his partner Pierre Casaux of L'Orange Bleue and his cuisine palatable is really more the subtlety of his charisma.
Like any Frenchman, Vincent Boitier has firm ideas about what French cuisine is about and like any Mediterranean (he is from the south of France) he also has many ideas about what life is about and how the branding of life and its accomplice 'cuisine' has now come to represent.
Originally arriving to NY some twenty two years ago to join his uncle and open 'Provence' one of only ten restaurtants at the time, on the corner of Prince and Mcdougal, in Soho he has come to claim the throne of one of the iconic statesmen of French cuisine here in NY. That said this scallywag was more than happy to join him one afternoon for lunch and the meaning of life, or at the very least the allure of why we love food.
SCV; Why do so many of the French restaurants that exist come with the idea of haughtiness and exclusivity? It's as if one is obliged to have the private cell phone number of the head chef before they can drop by.
VB; Look, what are we are all really serving at the end of the day? Food,, wonderful food. ….the same food that I learned from my grandmother that they learned from theirs.
Yet in the end it's someone's idea of how to distinguish themselves from the other guy, some idea of how they feel about themselves, some idea of how they feel about the people who come to dine with them.
SCV; Can you please explain further? ( meanwhile salivating over my steak frites…)
VB; It's like the way you eat your steak, it helps you to experience the world. To celebrate it, to lick your fingers after you have finished. You want to make eating steak frites sexy? Why not? Any thing is possible. You want to make eating steak frites about the extension of life, the celebration of life, the exchange of passion….. now this is my way.
SCV; Oscsar Wilde once said "the mark of a good review is not only a good review but a bad review too." What do you think?
VB; Of course! I agree completely. You know the way someone feels about your food is really is about perception. It's like life. What may be true for you, may not be true for me.
But it is amazing, because if you receive a bad review more people end up coming to the restaurant than if you had received a good review. After all, they will think, 'well it's his friend, of course they had to give him a good review. So maybe I shouldn't trust it…."
In the end how can one really say their experience is better than mine or yours, it's very personal.
SCV; How do you think your customers perceive you?
VB; To be sure some of them think I am absolutely crazy, and maybe I am. Other people think I am this guy, the Greek philosopher 'Plato,' and other people think I am this guy who tries to be free for himself, but some times not. And they are all right, this restaurant gives me my view to the world and in return I try to love the world back, feed it very well, charm it, the way it charms me.
SCV; Can you tell us about some of the more 'crazy' moments in your restaurant?
VB: (starting to laugh to himself) We have this guest, Belgo, who flies directly from Belgium, two times a year, and I tell you when he comes it is the most amazing thing. He starts eating, mixing with the other guests from the other table, drinking, joining the tables together, dancing, before he finally gets naked to dance with the belly dancers. We even have a painting of him at the very front of the restaurant.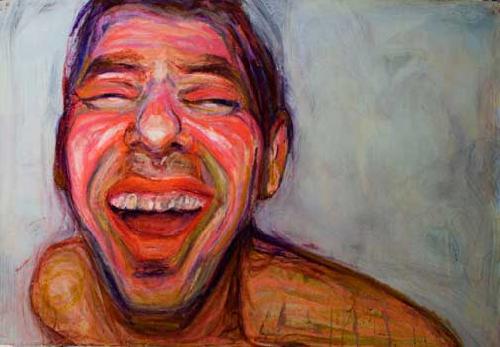 SCV; This doesn't bother you?
VB; No, after a while we ask him to put some of his clothes on, to slow down with the alcohol. But really I say why not? I think one is obliged to sometimes 'lash out.'
SCV; Lash out?
VB; Yes, I think it's very important, to sing to dance, to embrace the metaphysics of life. I don't think you can always be so logical, sometimes we have to also be emotional. And this you must share with the world. What good is a writer if he can not share his feelings, his thoughts, if he can not express it in a book?
SCV; Or a chef if he doesn't share his vision, his food with his guests?
VB; Bien sur. This is life! One has to live it, share it, express it, eat it!
SCV; But how does one live?
VB; This is a very difficult question, and I don't know if I know the answer. But for sure one is obliged to try and be free, to see what can happen, to trust what he smells, how it tastes in his mouth as opposed to the way he or she is told how it must taste or smell.
SCV; If you couldn't be a restauranteur what would you do?
VB; Nothing. I don't know. I am the feeder of the soul. This is what I know best and what I like to do best.
SCV; Finally, what do you think differentiates you between some of your peers in the restaurant industry.
VB; Maybe I shouldn't tell you this, but sometimes, like New Year's eve, I also like to get naked.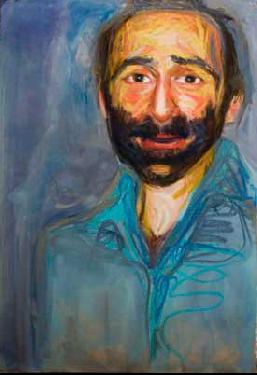 L'orange Bleu; 430 Broome st, NYC,
(347) 407 6001