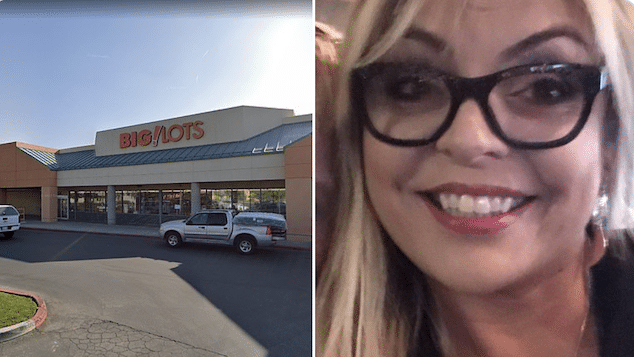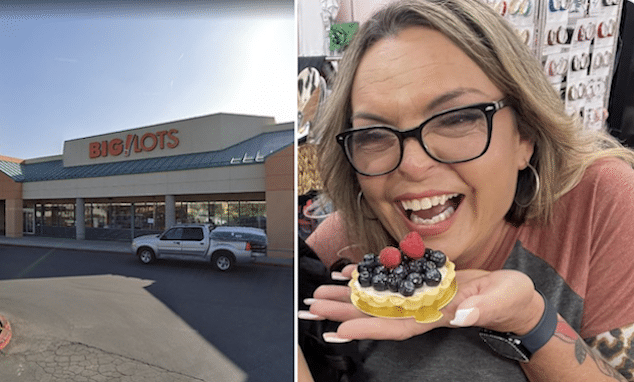 Lily Oxford, California Big Lots manager fired following shoplifter to retrieve cart as employee questions sacking, when she hadn't sought to stop or confront thief as chains are under pressure to limit potential worker liabilities and spiralling costs amid national closures. 
Just doing the right thing? A former California Big Lots manager has told of being fired after she followed a shoplifter out of the store, not to confront or even attempt to stop the thief but simply to retrieve the cart owned by the establishment after they had finished using it.
Lily Oxford, 52, says she and another manager of the Big Lots location in Oildale, followed a thief who had walked out with 15 jugs of Tide laundry detergent in his cart. 
Oxford insists she and the other manager hadn't followed the shoplifter in a bid to try and detain him or even confront him. But rather simply to get the shopping cart back inside after the thief was finished with it according to KGET.
Explained Oxford, who until recently managed the furniture section, 'For Christmas, we had just got 40 brand new carts,'
Adding, 'It's March, we're down to five carts. So, we are instructed, no carts are to leave that store whatsoever. No matter … customers are not allowed to take it'. 
'I'm thinking, 'Oh great, I'm getting all my stuff back.'
Nevertheless, a week after following the customer out, Oxford and her coworker were both out of jobs.
Reiterated Oxford, 'Nobody's allowed to take them outside, so we follow them outside, we get the carts. So that was my goal to go outside. I didn't think it was going to get anything back from them.'
The woman said the thief had been attempting to drag the cart after the locks had kicked in and that she unintentionally caught up with the man as he was loading the stolen items into his vehicle. 
Oxford and the other manager then took out their phones, and, from a distance of several feet, started recording the scene, according to the woman. 
The thief then reportedly climbed out of the car and took off running from the scene.
Another person in the vehicle apologized for the entire scene. 
'The other guy got out of his car and said, "Here, ma'am, take it all, take it all," Oxford said. 'I'm thinking, 'Oh great, I'm getting all my stuff back.'
A fired California Big Lots manager says she was just trying to get a shopping cart back from a shoplifter. "For Christmas, we had just got 40 brand new carts," the former manager said. By March, the store was "down to five carts." STORY: https://t.co/O3n3yHkF7p pic.twitter.com/Aus8IB2Csh

— KRON4 News (@kron4news) May 2, 2023
'We have a really bad problem with homeless and thieves!'
At that point, Oxford said others had watched the situation unfold and came over to show their support for the two managers.
'I had people, at least three different people out here, applauding me, because it happens so much,' Oxford said. 
'So many customers see it happen on a daily basis. At least four to five times a day this happens whether they go out the front door or whether they go out the back door. … At least. Bare minimum,' she continued. 
Less than a week later, however, both managers were fired. 
'We have a really bad problem with homeless and thieves!' Oxford wrote in a post. 
'They come in our store at least 4 times a day and blatantly steal, they fill carts up and walk right on out the front door cause they know there's nothing we can do about it,' she continued.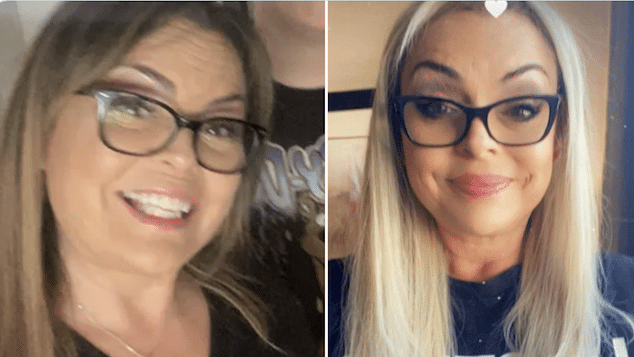 Just doing the right thing? 
In another Facebook post, Oxford said she was just 'doing the right thing.' 
'Pretty sad when thieves have more rights then a hard working American …. Fired for doing the right thing what a shame,' Oxford wrote on April 24.   
'I'm so glad the news covered your story! It's so unfair how you have been treated,' one person responded on her post.  
'Good for standing up to the wrong. In the meantime boycott Big Lots,' another wrote.
Risk management consultant Mike Jelletich spoke with KGET and said he sees both sides of the coin in this incident. 
'Some of these employees, they know what's right and what's wrong, and they feel, "Hey, this is wrong." And they think it's almost their duty to step up and not let this kind of crap happen,' Jelletich said. 
'However, from the employers' standpoint, flat out they do not want this employee injured, god forbid killed. … The financial aspect of a person, a guard, a cashier, being injured can really, really get into the high dollar,' he continued. 
According to Beatriz Trejo, a worker's comp attorney with Chain Cohn Clark, under California law when an employee is injured on the job, the employer's insurance carrier can be liable for workers' compensation benefits such as medical treatment, temporary disability, permanent disability, and vocational retraining. The insurance carrier may be liable for benefits even if the injury arises out of the intentional act of a third party.
Oxford, a single mother to two teenagers, has since started a GoFundMe account to help cover her bills until she can get a new job. 
The fundraiser has brought in $2,700 of its $3,000 goal as of May 2. 
Big Lots has to date declined to respond to media overture for comment.