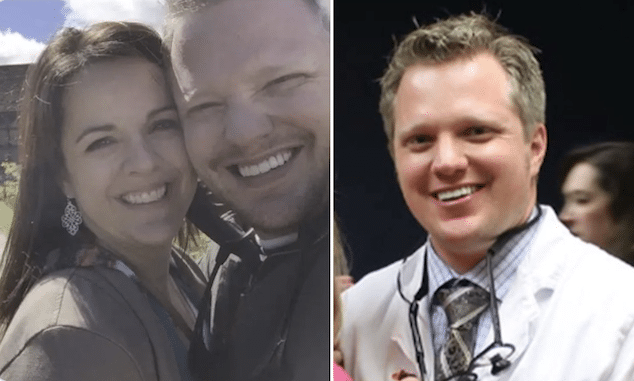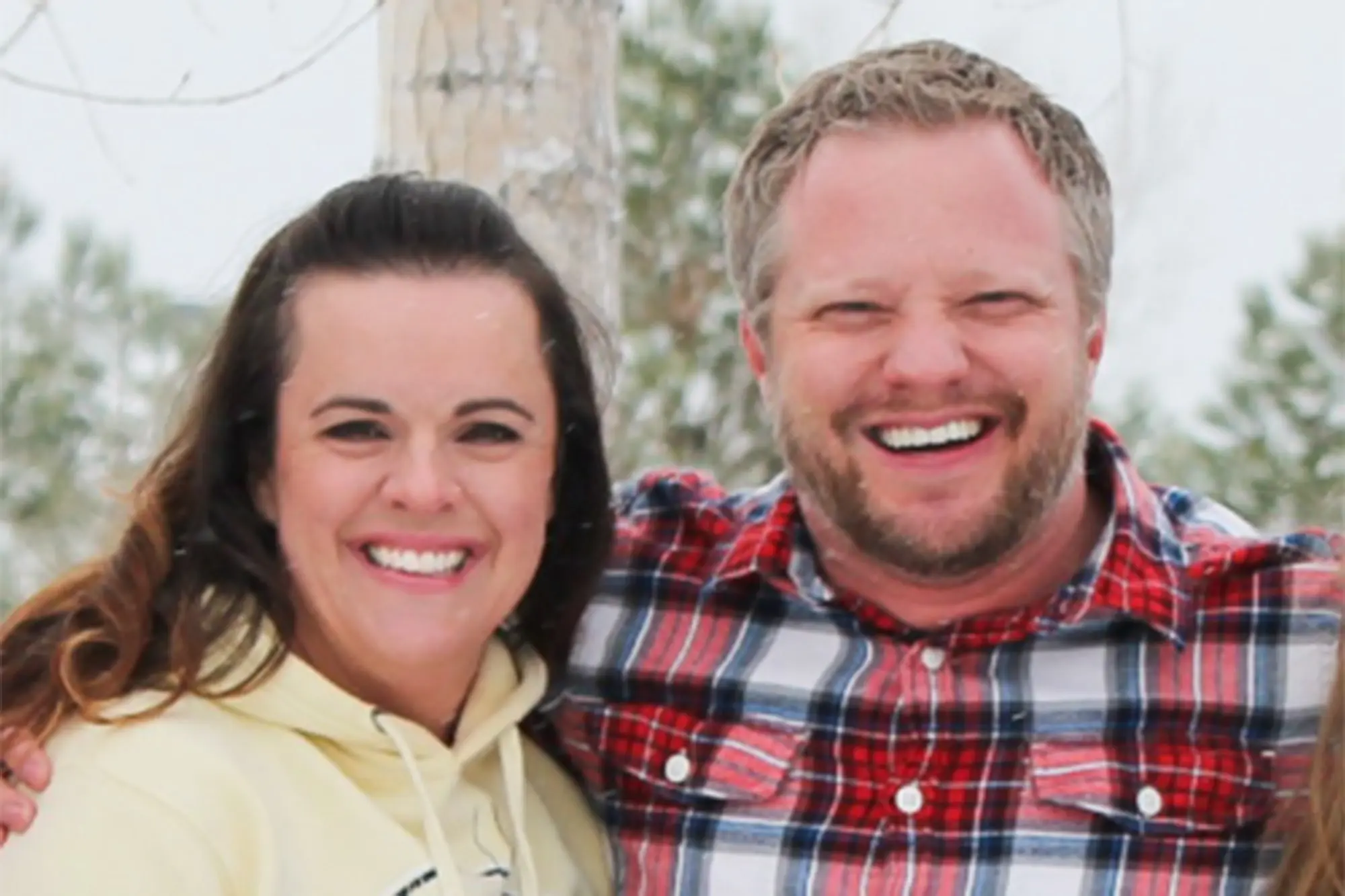 James Toliver Craig, Aurora, Colorado dentist poisoned wife in a bid to start new life with lover with whom the father of six was having an affair with. 
'My head feels funny and dizzy…' An Aurora, Colorado dentist charged with killing his wife, allegedly through a covert campaign of poisoning her, did so in a bid to start a new life with his lover according to an arrest affidavit.
James Toliver Craig, 45, had flown in his mistress, a Texas orthodontist with whom he had exchanged 'sexually explicit' emails, to Denver while the mother of his six children was dying in hospital, investigators said in the document.
In the weeks before Angela Craig, 43, ended up in hospital, Craig had searched online for what 'poisons could kill a person without detection' and had ordered a canister of toxic potassium cyanide to his office just two days before Angela was admitted to hospital after 'once again' complaining of dizziness and headaches, according to the affidavit obtained by the Daily Beast.
Angela's condition rapidly deteriorated after she was admitted to hospital last Wednesday, with the mom placed on a ventilator before being declared brain-dead and then taken off life support less than four days later on Sunday, police said.
The affidavit described a series of events that led up to the alleged murder — including a troubled marriage, infidelity, financial problems and even a past incident in which Craig reportedly poisoned Angela.
'You really looked pale before I left. Like in your lips even.'
Angela's sister told police that Craig 'had multiple affairs with several women, told Angela he had been addicted to p*rnography since he was a teenager and drugged Angela approximately five to six years ago.'
She also said Angela said Craig 'was on the verge of bankruptcy' for a second time.
A previous court filing described Craig filing for bankruptcy on July 1, 2020. It was unclear what led to the dentist's first bankruptcy and now near second bankruptcy.
According to the victim's sister, Craig told Angela that he drugged her because he planned to commit suicide with a lethal injection and didn't want her to try to save him before the drugs took effect.
In early March, when Angela began to exhibit symptoms and first went to the hospital, she told her husband by text she 'felt drugged.'
'Given our history I know that must be triggering,' Craig replied to her text. 'Just for the record, I didn't drug you. I am super worried though. You really looked pale before I left. Like in your lips even.'
Police believe she had been poisoned with arsenic at that time.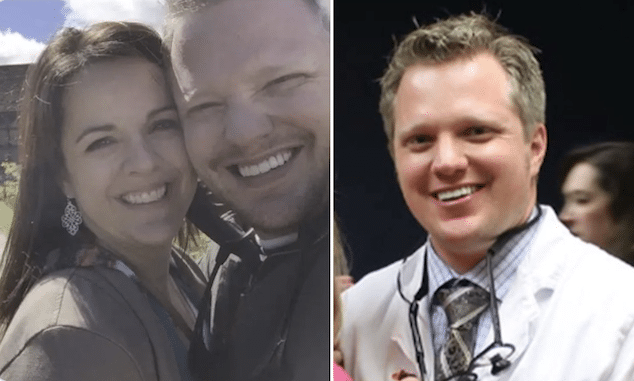 Lethal package arrives at dental practise 
The dentist according to the arrest affidavit searched online at work, 'how much arsenic is needed to kill a person,' and placed orders for arsenic, cyanide and oleandrin — three deadly chemicals used in the commissioning of a fatal poisoning. 
Investigators believe Craig poisoned his wife's protein shakes with the toxins and ultimately killed her with the cyanide he ordered to his office.
Alarm bells went off for an office manager at Craig's dental practice when the dentist told her that he had a personal package that would be delivered to the office on March 13 and asked her not to open it.
However, another employee accidentally opened it and when the office manager was resealing it, she found 'a bio-hazard sticker and what said 'Potassium Cyanide' on a circular canister' inside, according to the affidavit.
She Googled what the chemical was used for and discovered that Angela had been experiencing similar symptoms to what potassium cyanide poisoning causes.
When Angela was readmitted to the hospital on March 15, the office manager alerted Craig's business partner and his wife of her discovery.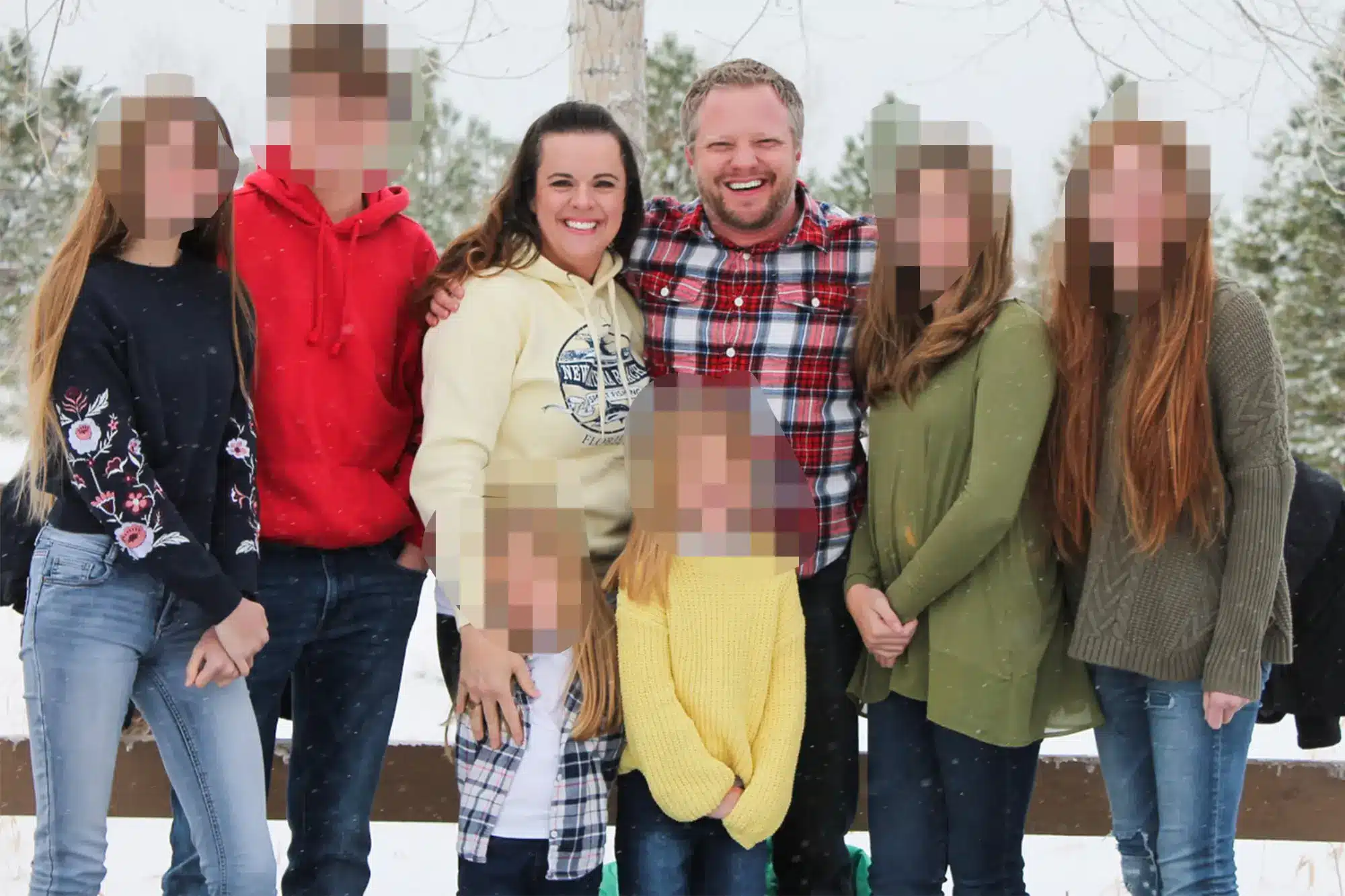 Husband alleges wife was suicidal
They then told a nurse at the hospital while visiting Angela that they were concerned she might have been poisoned with potassium cyanide.
That nurse then called police, as she was obligated to do as a mandatory reporter.
Craig reportedly tried to say he ordered the potassium cyanide for his wife because she was suicidal.
He said she asked him to order it since he had the medical credentials to do so, but he didn't believe she would have actually used it.
Investigators said Angela showed no signs of suicidal thoughts.
Aurora Police Department Division Chief Mark Hildebrand has called the wife's alleged fatal poisoning 'a heinous, complex and calculated murder.'