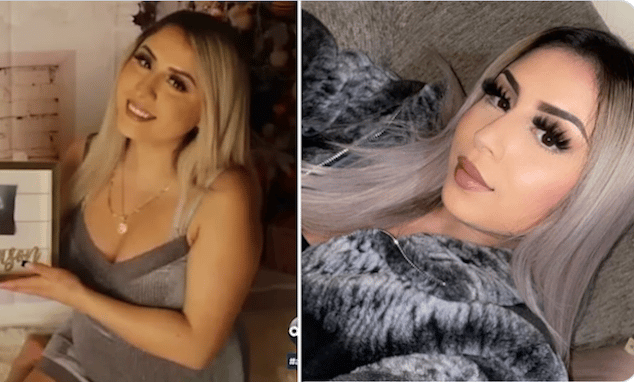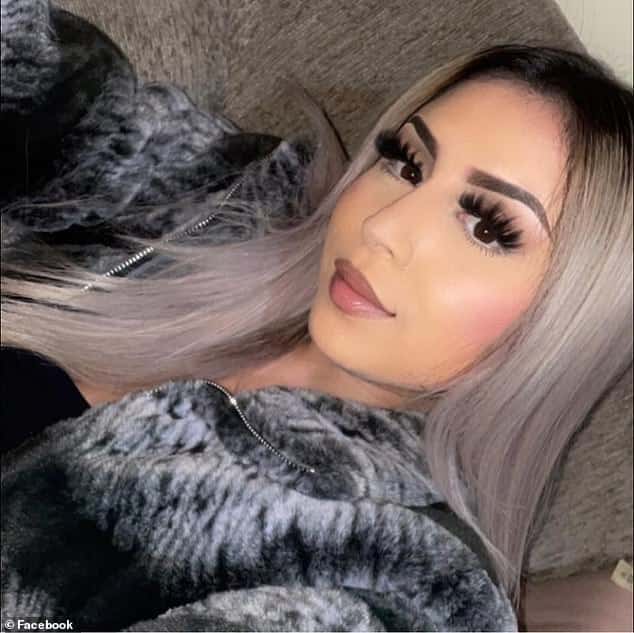 Marissa Perez pregnant Los Angeles woman shot dead in Artesia in targeted attack while driving with father to birthday party. No arrests. 
'She was about to find out about the sex of the child, but never got the chance…'
A pregnant Los Angeles woman was shot dead while driving with her father to her aunt's birthday party in Artesia last week. 
Marissa Perez, 25, was four months pregnant when she was shot several times, including once in the head, while waiting at an intersection in Artesia.
A car pulled up to the passenger side of the car and fired into the vehicle in what investigators believe was a 'targeted' killing.
To date no suspects have been named nor any arrests been made.
'I want justice' 
'I want justice for my daughter, I want justice for my grandbaby,' said Sandra Tolentino, Perez's mother, in an interview.
The shooting happened around 7.30pm on December 29 near the intersection of Pioneer Boulevard and Artesia Boulevard.
The Los Angeles County Sheriff's Department was called to the scene after a car pulled up next to Perez and began shooting into the vehicle. 
As investigators continue to search for Perez's killer, the woman's family members have come forward, urging the public to share any information that may lead to the arrest of the person who took their loved one. 
'He doesn't deserve to be walking these streets. He needs to be behind bars for the rest of his life,' said Tolentino in an interview with ABC7. 
The grieving mother spoke to local media alongside another one of her family members, as well as the father of her daughter's baby, Andrew. 
'She was 25. She was about to be a mother in five more months. She was so happy,' said Tolentino.
'So much to live for…' 
'She was super excited. She seemed like a whole new person, I just, I've never seen my sister glow like that,' said Marissa's brother Isaac Tolentino. 
'She should have never been taken from us that way,' the mom said. 
April Perez, Marissa's aunt, had spoken with her niece just moments before the shooting took place. 
In an interview with KTLA, April said Perez had called her to confirm the details of the party, telling her she would arrive no later than 7pm. 
Perez's boyfriend was the first to raise red flags, calling the woman's aunt and asking if she had made it to the party. 
'Her boyfriend calls me and tells me 'did Marissa make it there yet' and I'm like 'no' and then he hangs up on me,' April told the local news outlet. 
Why was expectant mom targeted?
'She was just an innocent person that didn't deserve to be brutally murdered like that, or her baby,' April said. 
'She still had such a life ahead of her and it kills me that we won't be able to have that next chapter. Don't hold grudges and just love, love so hard because you just never know when will be the last time to say goodbye,' the woman's mother said. 
A GoFundMe launched after her death has raised more than $29,100 of its $30,000 goal as of January 4. 
'Marissa was expecting the biggest blessing, a baby in June,' a GoFundMe created by her family read.
Perez was described as 'the most loyal, loving, outgoing and strongest person,' by friends and family members. 
'Nothing has prepared us for this immense feeling of loss and sorrow,' the fundraising page's description read. 
It remained unclear why the expectant mother was targeted.
The shooting comes amid a continued crime spree in Los Angeles.
Since December 2020, LA has seen the number of homicides, robberies and assaults with violent crime up 8.3 percent within the two-year span.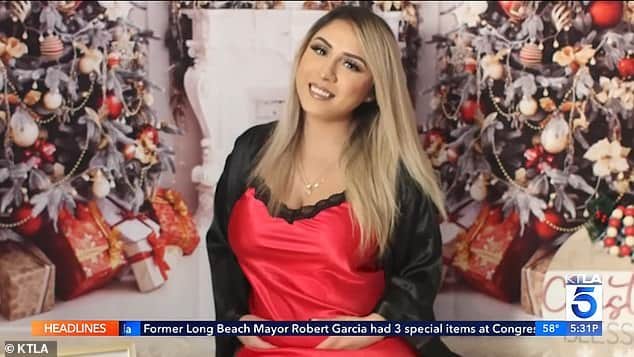 Rise in violent crimes
Homicides in the city are up 7.8 percent so far this year compared to 2020, with 373 cases reported.
Robberies are up by 13.2 percent, and aggravated assaults have increased by 7.7 percent within the last two years.
Anyone with information on the shooting is asked to reach out to the Los Angeles County Sheriff's Department's Homicide Bureau at (323) 890-5500.
Anonymous tips can also be submitted to crime stoppers at (800) 222-TIPS (8477).