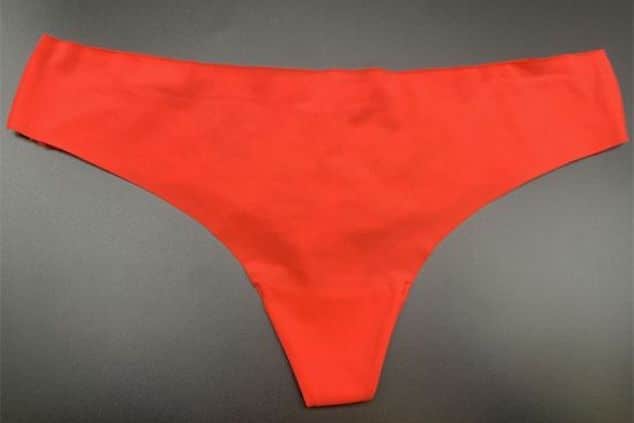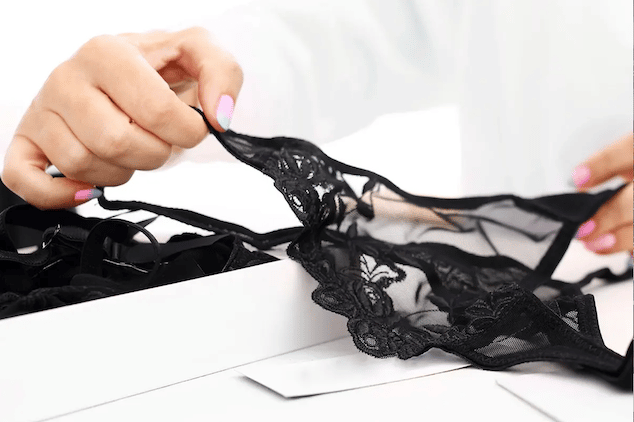 Selling your used underwear to make money. How selling used panties online has become a lucrative side hustle. 
Is selling your used underwear to make money worth it? If you are struggling to make ends meet, there are numerous things you can sell to earn a passive income. But used underwear isn't the first thing that comes to mind.
However, you'd be surprised to know that used panties have a huge market online. You can earn a handsome amount by selling used panties online, which is a lucrative way to generate extra income.
Many adult industry performers use this idea as their side hustle to build a connection with their fans. If you know the right way to market your used underwear, you can find creative ways to advertise your used panties.
But why should you sell your used underwear? Let us look into some reasons why this side hustle is worth it. 
Reasons for Selling Used Underwear
While you can money-sell various items in the adult industry, your used underwear might be the best product you can sell online.
Some people desire a piece of clothing with a personal touch of the seller. So what's better than used underwear to satisfy someone's kink? First, let us look into why you should sell your used underwear. 
To Make Money
The primary reason why people sell their used underwear is to generate a passive income. Therefore, selling your underwear is an effective and quick way to earn money.
Moreover, it only requires little effort as you don't have to create the product or put any time or effort into it. If you stay active in the community, you can generate more sales.
But even for beginners, selling used underwear is an excellent money-making strategy. You can also occasionally use this idea as it does not require you to publish products regularly.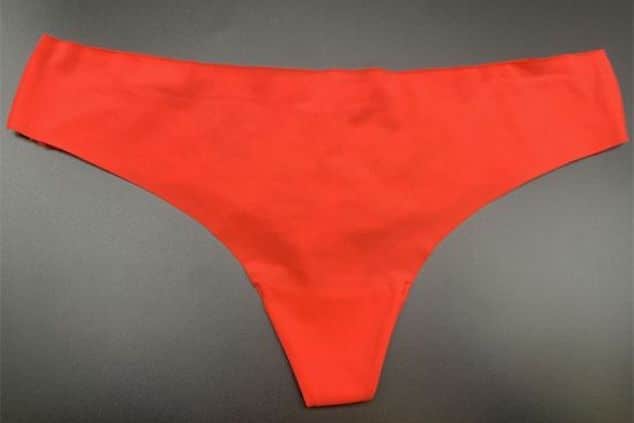 One common misconception about selling used underwear is categorizing your undergarments as used or dirty. Unfortunately, the buyers require a multitude of things ranging from signed to used to perfumed.
But you don't have to focus on what your buyer wants as you are the sole owner of your business. You can upload pictures of your used panties and let an interested buyer approach you. You can also price the underwear according to your demands and sell them at your comfort.
Sometimes, buyers make requests. For example, a buyer may want you to use your perfume on the underwear or sign them. Then you can sell customized used panties for a higher price to generate more money. 
To Declutter
Selling your used panties is the best way to declutter. However, if you have numerous underwear you no longer use, it is best to make money from them.
Media portrayals of selling underwear are primarily negative. But you don't need to have high-quality embroidered lingerie to be able to monetize used garments.
Good products do fetch you a higher price, but you can also sell your plain underwear to declutter. Once you sell your used underwear to declutter, you can use the income to buy high-quality lingerie or other must have underwear (that you will of course go on to sell at a later date…) 
So even if you have stuffed the old and ragged panties somewhere, it is best to sell them to declutter your wardrobe. You must take pictures of the used underwear, post them on sites that let you sell used undergarments, and earn a passive income! 
Gain Followers
Pleasing a fanbase is always relevant to people who have a following on adult platforms. Influencers and cam performers often sell their used lingerie to earn a passive income.
If you are a part of the adult industry, you can ask your followers to make requests. For example, someone may request you to sign your used underwear and sell it to them.
If it is challenging for you to connect to your audience, it is best to please them with this strategy. So if you're looking for an easy way to make money and gain followers, it is time to upload pictures of your used panties and start selling them. 
It Is Easy
The most obvious reason for selling used underwear is because it's an effortless
way to declutter and make money. However, if you are going to question why you should sell your underwear, we suggest looking at it differently because why shouldn't you? It is easy, straightforward, and helps you generate money and in some cases more than were you still doing your full time job. 
With the rise of online marketplaces, it is more than easy to sell used undergarments. While many people thrift online, some also have all sorts of fetishes and kinks. It also helps you connect with thousands of buyers.
Some popular sites, such as Sofia Gray, are safe platforms that let you sell your used underwear. These websites also provide buyers and sellers with the necessary information regarding setting up their online store.
They help you maintain anonymity and respect your privacy. In addition, their terms and conditions let you receive safe payments through online bank transfers and help you avoid scammers.
You no longer have to get scammed by dodgy buyers on shady internet forums, as sites such as Sofia Gray ensure your comfort.
Flexible Timing
When you sell online products, packaging, timing, and shopping for the product require a lot of effort. Selling used underwear requires less effort and energy than selling other products. You can treat your business as an extended-term project when you have online platforms for selling used panties. Moreover, you're only working from home. The buyers do not make challenging requests, and you can sell your used underwear with other side hustles.
You won't have to take out extra time to sell underwear. Flexible timing lets you enjoy other types of work. 
Final Words
Selling used underwear is a fantastic way to make money. However, when you sell other items, you must work on the product, monetize it, advertise it, and build a platform.
When you sell panties online, you must make an online inventory, wear your used panties, advertise and wait for a buyer to request a suggestion. Once they make a request, you can accept it and sell your used underwear.