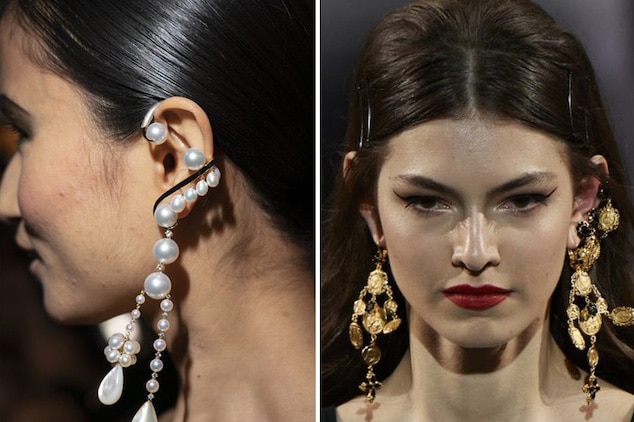 Latest fashion jewelry designs for women inspired by the Spring 2022 Fashion Shows. What's trending this spring and summer in fashion accessory wear. 
There has been limited fashion shows since 2020 where people could attend to see the following fashion trends on the runway. And the first conclusion, after Covid-19, has come with fresh trends of encouragement, and this year seems to be bigger and bolder than ever. 
The Spring / Summer 2022 runways have clarified many things, and fashion is back to refresh a bold and big style. So what designs and trends of wholesale fashion jewelry will be popular this year? Inspired by New York, London, Milan, and Paris Spring 2022 Fashion Runways. Trends are reflected in silver chains, glittering chandelier earrings, glittering metals, chains, chunky bangles, collar necklaces, eccentric pearls, bracelets, and beautiful earrings. Like this evil eye bracelet.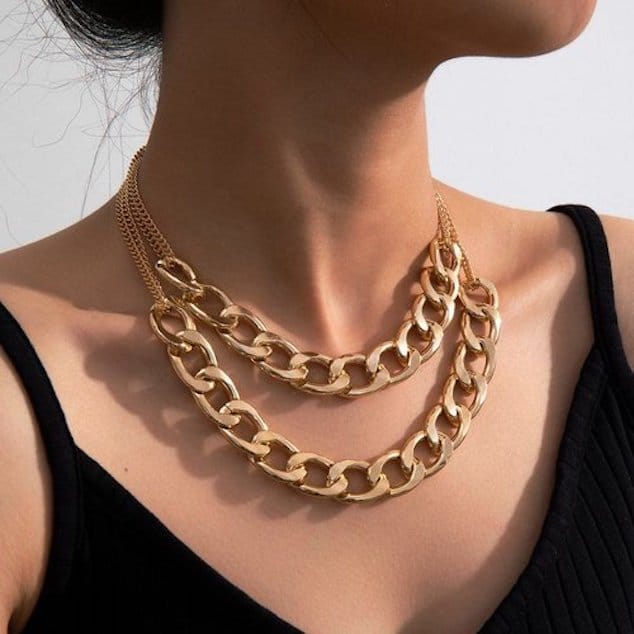 Big Chunky Chokers
Neckwear is appearing to influence the spring 2022 fashion trends. Chunky chokers in a bombardment of aesthetic accents such as glittering gold, spherical pearls or crystals, resin, or plastic. 
Some relax with collars, while others fill the whole neck in style. It doesn't matter what the style, content, or type. The big bold and goodwill on your face that says, look at me and what I am wearing around my neck is to describe.
In fact, chunky necklaces are perfect for spice up your casual tops or any of your outfits and making them more attractive, modern, and glamorous. You can find tons of newly fashion designs of such jewelry from the latest Spring / Summer 2022 runways and get inspired for your daily accessories wearing.
Statement Earrings
If you want to add a little spark to your wardrobe, you can go for these dramatic, feminine, and racially inspired earrings for your jewelry collection. These statements drop earrings are fabulous; Not too heavy, and the detail is flawless and versatile.
This type of earrings are beautiful, unique, and highly decorative, so they cannot be missed. When choosing statement earrings to go with your little black dress or evening gown, you will instantly be upgraded to the beauty of the goddess.
Take a closer look at the length, color, and design of the earrings when considering the outfit. When you wear large statement earrings, you can also get them to work for you, making the hair back easier.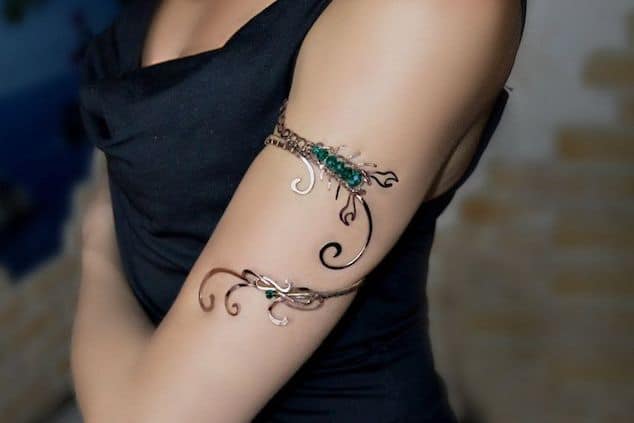 BICEP Bracelets
Also known as the arm cuff, arm bracelet and arms ring, a biceps bracelet is a bold piece of jewelry that encloses the upper arm. They look like bangles but are shaped and sized especially to fit easily on someone's biceps. 
The cuff is usually made with an open back so that it can easily slip on the wrist and upper arm. It is generally made of hard material so that the jewelry band can easily hug the arm and not fall.
Arm bracelets can be your favorite jewelry for everyday wear and are perfect for weddings, dates, prom, or any occasion where you want to be more attractive and get more compliments.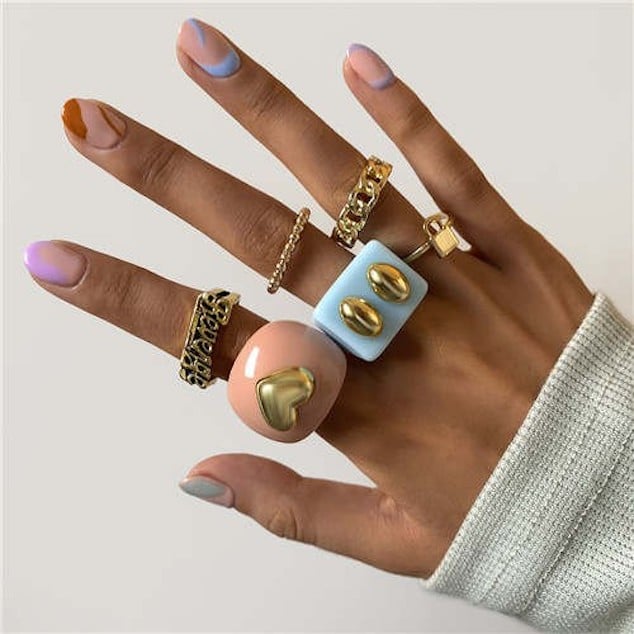 Bubble Rings
Like many fashion lovers, you may have noticed some colorful, chunky rings during the recent scroll on social media platforms. These quirky, cute, baby-like accessories have come to the fingertips of inspiring people and celebrities alike, adding an extra touch of fun to the outfit. 
The good thing about this jewelry trend is that there are really no rules. You can stack your bubble rings as you wish by adding one (or two!) To each finger.
Not surprisingly, bubble rings appear in a variety of manicure photos on social media. People enjoy matching them with the color of their nails and even use curly shapes as a design inspiration.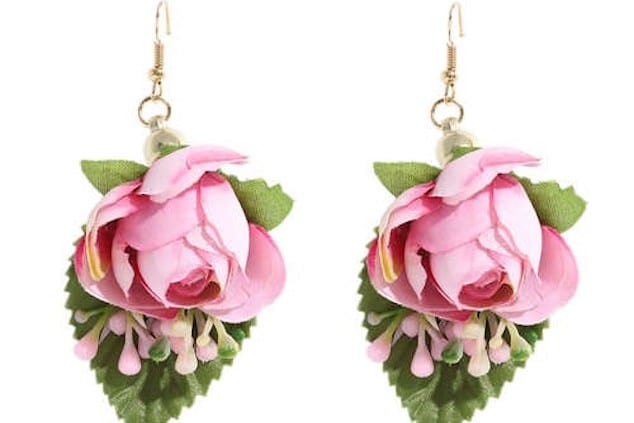 Floral Drop Earrings
Floral drop earrings are very light and soft drop earrings in flower style and design. They are lightweight, beautiful in decorational wise and go well with really everything! They come in different colors and styles, really making a dress complete and lively in spring and summer! 
In addition, these drop earrings are perfect for vacations on the beach and taking pictures, which make your appearance more beautiful and delicate. It is not only suitable for everyday use, but also dates, weddings, parties, offices, clubs, concerts, etc.
Shell Necklaces
Shell jewelry has the potential to be beautiful as well as brighten any outfit and anyone's day. It may remind you of youthful, carefree days on the beach.
Wear a necklace of shell beads wrapped directly under a solid scarf, and your casual look instantly becomes brighter and more classic – something we all sometimes experience in the cold and gray months. The necklace will also add life to your sweater and clothing.
Moreover, you can wear a shell necklace under your button-down shirt so that it rises above your unbuttoned buttons. So, If you keep the accessories down instead of loud, you will look professional.
Earth Tone Earrings
These beautiful and natural theme earrings becomes very popular this year because more and more women enjoy the designs and elements inspired by mother nature. They are also perfect for any outfit and special occasions like parties, night outs, beach vacations, summer fashion style, as well as your afternoon outing or amazing fun outfits during the day; they are really easy to pair for your daily wearing.
These earrings are not only for spring or summer, but they also look great with your autumn and winter coat. They are comfortable and lightweight to wear all day long on any occasion.
These fashion jewelry pieces look stylish when paired with jeans and your favorite everyday top. However, if you want to make your look more dressy or elegant, try pairing your simple drop earrings with lace or ruffle tops and wearing pointed flats for casual wear.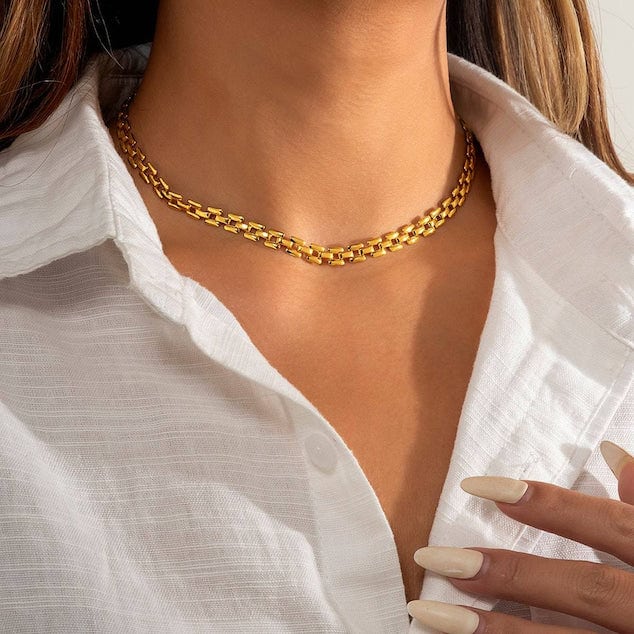 Square Link Chain Necklace
The Square link chain is also known as the Box link chain, Briolette, or Venetian chain. It is made of a round wire that is flattened into a square or box, connecting to each other.
This type of chain is a popular choice this year, particularly for pendant necklaces. Small box chains have a smooth, sleek appearance, whereas large box chains have a rougher, chunkier appearance.
With flat glossy surfaces, this 4-sided square shape begins to form the basis of an attractive and sleek chain-link style when paired closely with another identical link. You'll find perfect symmetry everywhere, whether you look at it from the side, the top, or the bottom.
Conclusion
Hence, these are the latest jewelry trends to follow in 2022. You can follow these fashion jewelry designs from JewelryBund to update your wardrobe this year. I hope this fashion jewelry guide will help you to get a deep insight so that you can easily catch up with the latest fashion jewelry designs to be stylish all year round.