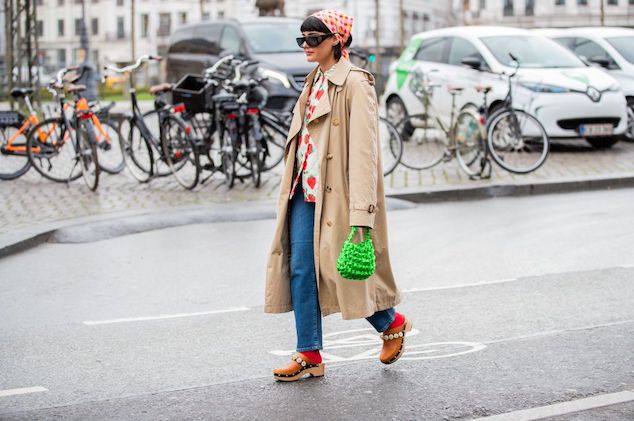 Vintage Accessories that are making a comeback: From scrunchies, 90's grunge fashion, fringed bags, rimless glasses, c

rocheted accessories & much more. 
Fashions from the 90's and 70's are enjoying a major resurgence right now, but with a quirky, post-pandemic twist. We take a look below at the hottest vintage accessories you need in your wardrobe to ride this retro wave in style!
Scrunchies
No outfit was complete in the 90s without a hair scrunchie, and the bigger, the better. Scrunchies are back big-time and in as loud a selection of colors as they used to be: the key with this look is to avoid subtlety at all costs: you don't want the scrunchie to blend with your hair color or be hidden under your curls. Florals are set to be huge in 2022, and this will be reflected in hair accessories, too, so choose a flower-themed scrunchie to stay on-trend.
Eyewear
The 90's saw the explosion of retro round glasses, and vintage styles such as these are frequently appearing on the catwalks right now. Choose a brand new pair, or scour online selling sites and second-hand stores for the real thing. The rise of rimless glasses this season is both a nod to the 90s – the decade when they were last a fashion staple – and a testament to the current minimalist trend, which is all about a uniform-inspired look, with blocky outlines and utilitarian styling. 
Butterfly Clips
If you went to a club on a Saturday night in the 90s, you wouldn't be able to move without getting stabbed in the eye by a butterfly clip. The idea with these tiny plastic hair grips was to incorporate as many into your style as possible and, as with the scrunchies, if they were brightly colored and covered in glitter, all the better.
While butterfly clips are enjoying a fashion renaissance, expect to see them in a more delicate, discreet carnation: think pretty hair ornaments that are used sparingly.
Beanie Hats
Another accessory must-have in the 90's, these hats were worn throughout the entirety of the year and were much in evidence at festivals, despite the heat. The beanie hat is once more on the high street, and versions have appeared on the catwalks of recent fashion shows that have incorporated floral details and knitted or woven fabrics into their design.
The Influence of Grunge
Bands like Nirvana precipitated the rise of the grunge scene in the 1990s, and the fashions reflected the style of the music: fishnet tights were worn under ripped jeans, and black satin chokers, silver crosses, and leather wristbands were some of the accessories of choice. These influences are coming round again, with statement tights, chokers, and jewelry made of natural materials finding favor on the catwalk this season.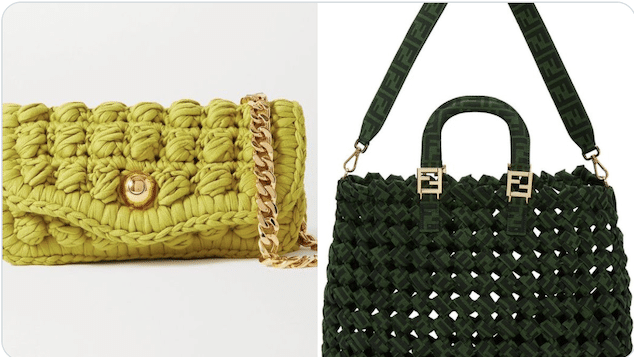 Fringed Bags
Heading even further back in time, the influence of vintage 70s styles is hot right now. The growing popularity of the fringed, or tasseled, bag, in suede or leather, is a sign of things to come. Either choose a new version of this classic accessory in a bright color or featuring embroidery or sequin detailing, or trawl your local second-hand stores for the real deal.
Vintage Pearls
In the 1970s, jewelry was all about being big, bold, and eye-catching, with statement pieces a must-have in every woman's wardrobe. Pearls were worn in long, double, or triple strands, and pearl earrings were designed to be as magnificent as possible. Incorporating pearl jewelry into your look will keep you on-trend this season. But rather than teaming it with house dresses or ball gowns, wear it with the minimalistic, quasi-industrial tailored clothes that are also key to the current look.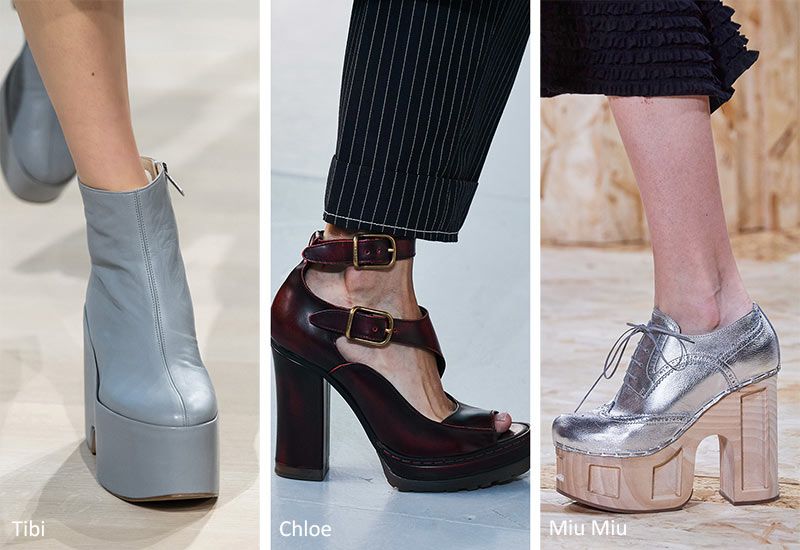 Platform Shoes
These 70s inspired shoes are popping up everywhere right now, with the kind of height that was last seen fifty years ago! As well as their impressive vertical credentials, the new take on platforms also incorporates vintage-inspired colors and detailing but is brought up to date with the inclusion of chunky buckles, preppy laces, and sporty styling.
Crocheted Accessories
Crochet was massive in the 70s. If it could be incorporated into an outfit or the home, it was. While the fully crocheted look, incorporating a dress, hat, scarf, and bag, still haven't quite made it back into the pages of Vogue; there are some subtle little nods to this vintage style in the accessories that are finding their way increasingly onto the high street right now. 
Small crocheted clutches, or handbags featuring crocheted panels, are firm fixtures on the fashion scene, and crocheted shawls are the perfect fit for the chill of autumn, as well as being on-trend too. This is in no small part due to the pandemic-induced lockdown that saw more and more people taken up home crafts for the first time or brush up on knitting and crochet skills not used in years.
Fashion: Just in Time
Fashion is a wheel, and it's turned this season to reveal the re-invention of some of the key trends of the 70s and 90s. These decades offer lots of opportunities to have fun experimenting with different styles, as well as the chance to merge them both for a unique and contemporary look. The beauty of accessories is that you can make your retro ensemble as subtle or as bold as you like, simply in the way you incorporate them into your outfit. 
So dig out those round-framed shades, pop them into your fringed handbag along with a beanie hat or two, and step out in vintage style.