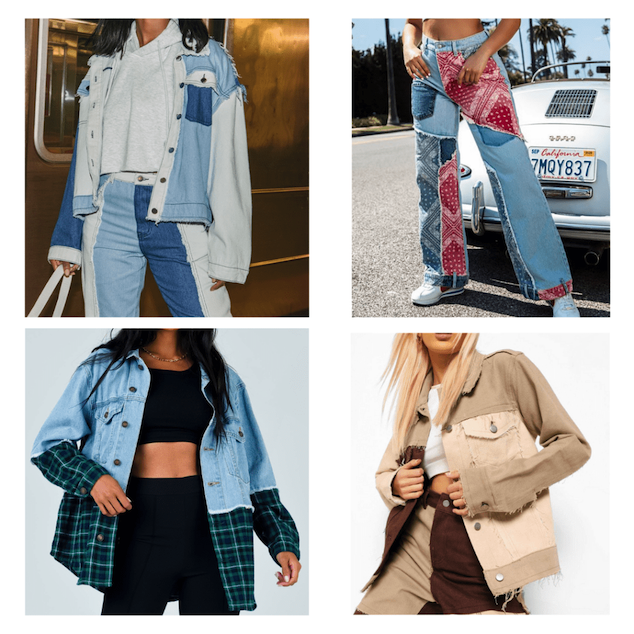 Creating your personal fashion style at college. How to carve out your own look, image and what to look out for when building a standout wardrobe for school. 
Style – we're all confronted by it at one point or another in our lives, and some of us are just naturally better at coordinating outfits than others. For those who haven't fully come to terms yet on what they like to wear, or what they want to wear in the future, we've compiled a list to help and motivate you on finding what you like!
On a side note, for students who've got their plates full at the moment, and just have no time to dedicate to writing tasks, can have their write my paper request completed by professionals.You can get help in writing, editing and rewriting. This platform is perfect for students who want to give themselves some time to enjoy or do other things before summer ends.
Moving on, here's our list of pointers to up your outfits game.
    1. Experiment



Evidently, the most sure way to discover what you like and what fits you is to experiment with what's out there (or come up with a new hybrid style altogether). Not sure where to start? Try exploring different:
Aesthetics and concepts (examples: y2k fashion, 90s fashion, techwear, vintage, etc.)

Cultures and subcultures (examples: goth, punk)

For students who are completely clueless or undecided on what their style is, experimenting will not only be fun, but rewarding as well. Find the time to have a mini fashion show, and just have fun trying out clothes in the comfort of your home, or even when shopping.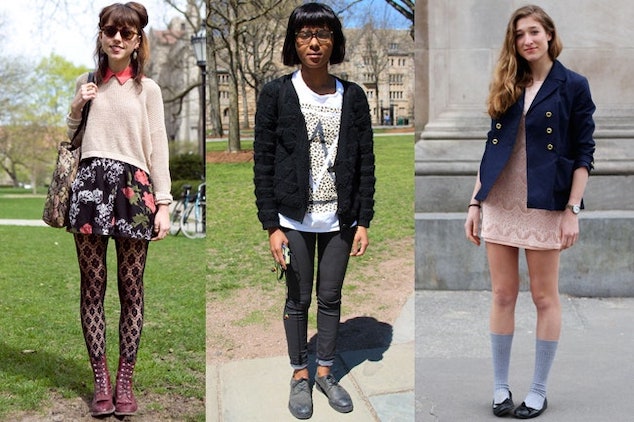 2. Buy clothes at a thrift shop



Shopping for a huge amount of new clothes can be expensive, and a hard-hit to your wallet and finances. For students who want to find their own distinct style, buying clothes from a thrift store could prove to be a good solution. Buying clothes at cheap prices can help a lot of students overcome any money problems (and still have the chance to buy good pieces).
Moreover, since you can buy more clothes for less, you'll have more room for experimenting. Surprisingly, there's a lot of good pieces at thrift shops, you just need to put some time in finding them.
    3. Use The Internet and Social Media as Inspiration



Students can emulate their fashion idols by searching up their style on the internet. You can also take advantage of the vast amounts of content dedicated to fashion and style on the web, and on many social media platforms such as:
Instagram

Pinterest


Youtube



   4. Create A Visual Board
After searching up outfit ideas, fashion icons, and style concepts online, it would probably help to organize your ideas. Creating a visual board and filling it up with pictures of outfits and pieces that you like can put you on the next level.
Students can use websites like Pinterest, to make free visual boards of anything. It's a fun and creative way to go about the process of finding a clothing style, and boards can help students remember all of their ideas. On top of that, it's easier to come to a conclusion on what looks good to you and what doesn't, by visualizing it.
  5. Own your creative expression



Everyone can fall into overthinking, especially when it comes to their clothing and appearances. It'll be exponentially more difficult for any student to find their own unique style, if they care too much about what other people might say, or if they don't let themselves be comfortable in how they dress.
How many times have you found yourself changing your clothes because you felt overdressed/ didn't want to stand out? It's important to enjoy the process of experimentation and to take risks. Students shouldn't worry too much about what others might think while they're on their creative journey to finding their style.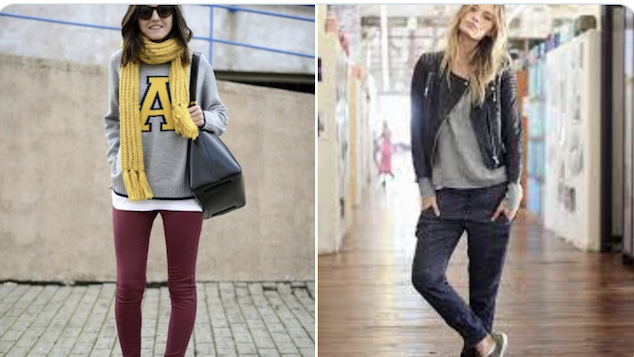 Wear what makes you happy, take risks if you want to – life is too short. 
  6. Don't Limit Your Wardrobe



Sometimes to find the style, you shouldn't have a style. People often forget that it's alright to dress in different concepts and aesthetics. The wardrobe doesn't have to only have one specific genre of clothing. Of course, there's nothing wrong with wanting to dress in one specific type of way; however, this can be limiting.
The best remedy for free-flowing creative expression through clothing is to simply not label yourself. Blend different types of clothing, do your research, but don't get caught up with labels too much.
  7. Accessorize



Students can add accessories to their outfits to really make a statement. Accessories on their own, are pretty important when it comes to finding a style. In fact, students can put on the simplest pieces, but if they have the right type of accessories to complement their outfits with – it can completely change the look.
Online or in real life, there's many amazing designers and shops that offer stunning accessories. For example, many small-time creators of jewellery sell their pieces on Instagram. Why not support small businesses while you shop next time? And for the most part, a lot of newbie designers offer amazingly creative and unique pieces.
Learn to accessorize – the devil is in the details after all.
  8. Out With The Old, In With The New



One of the meanings of the Chinese term "feng shui" is the deliberate act of rearranging and basically renewing a space in order to breathe life into it. Students can donate clothes that they don't wear anymore to charity, take them out for recycling, reuse them in a new way, or sell them to a pawn shop – essentially freeing up space in their wardrobe for new clothes.
This is an essential step to finding your own style, since you're committing yourself on a practical level to a transformation.
Conclusion
We hope this list helped refresh your thinking on what style is, and how it can be achieved. Dressing to impress is one thing, and most people feel better when they're well-dressed – but students should remember to dress in what makes them happy, and to be authentic to how they want to express themselves through clothing.