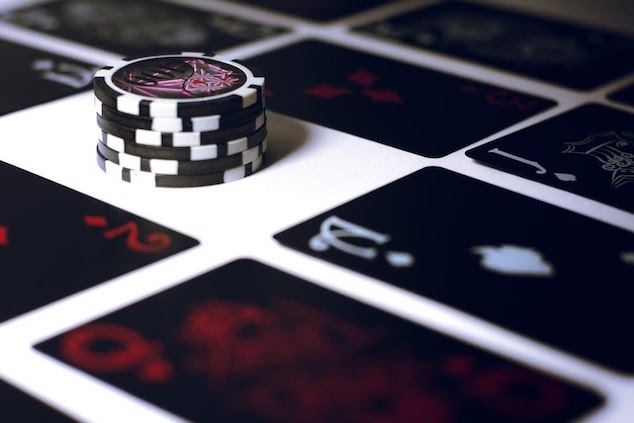 Gambling Addiction – How the UK Curbs the Potential Harms of Online Casino Entertainment and what choices are available to US lawmakers as growth continues. 
In 2018, once the US legal system decided to do away with the Professional and Amateur Sports Protection Act (PASPA), an online gambling revolution began in North America. Now, more than twenty US states allow sports betting, and many others are in the process of passing such legislation. Though online casinos have nothing to do with PASPA, the current US gambling climate, paired with the budget shortfalls caused by the ongoing pandemic, has made many territories look into permitting operators to supply casino-style entertainment to their residents. Right now, only New Jersey, Pennsylvania, West Virginia, Delaware, and Michigan allow this.
Naturally, as more remote gambling options become available to US citizens, the dangers associated with people developing compulsions toward these activities rise. In the subheadings below, a detailed examination explains how the UK is attempting to combat problem gambling within its borders and what the US can take away from Britain's approach to this issue.
The UKGC & GamStop Partnership Explained
The UK Gambling Commission is Britain's land-based and online gambling regulator. Think of it as the UK equivalent to the Nevada Gaming Control Board or New Jersey's Division of Gaming Enforcement.
Meaning, it oversees all gaming activity in the country, including the National Lottery. It became active in 2007, thanks to the passing of the 2005 Gambling Act, taking over many of the responsibilities previously assumed by the Gaming Board for Great Britain.
GamStop is a nationwide self-exclusion scheme that ties in all the UKGC-licensed gambling sites into one database. A not-for-profit organization named the National Online Self-Exclusion Scheme Limited runs it. It got created in 2017 but officially became mandatory for UK online casinos in March of 2020. Once a player activates the self-exclusion option at one GamStop/UK platform, he will be unavailable to enjoy real-money casino-style action at any UKGC-licensed site until the duration of his chosen self-exclusion period passes.
The only option that player has is to seek out non GamStop sites or non UK casinos. Many do so, regardless of their self-exclusion status. They opt for such a move because UKGC platforms implement restrictive measures such as spin timers and lower max bet limits. These aim to hinder the development of compulsion towards online slot gameplay by making the whole experience less intensive. However, many players perceive them as nuisances.
How Do Non GamStop Casinos Operate?
Non GamStop casinos are gaming platforms that have a base of operations outside the UK. Usually, such operators run their businesses from smaller countries that have legalized online gambling. An example of one such location is Malta, whose regulator, the Malta Gaming Authority (MGA), is one of the premium overseeing bodies in the online casino industry. It forces its licensees to incorporate many of the same security measures available at UKGC sites. Thus, safety-wise, there is little difference between casinos not on GamStop and those existing within this network.
That said, when playing at an MGA-approved platform, players have access to only a site-specific self-exclusion option. That means that they are free to join other MGA licensed sites, despite activating a cool-down period at one. Sadly, no international regulator offers the possibility of a multi-operator self-exclusion ban. They do ask that their licensees feature deposit/loss limits and site-specific self-exclusion. Each player can customize these on their account page.
So, those players who are wondering – are there any casinos not on GamStop that are reputable? The answer to that question is yes. Though these platforms should only get used by players who can practice proper impulse control, because there is nothing stopping anyone from signing up with a new casino not on GamStop shortly after activating a self-exclusion ban at their current one. You can learn more about Non-UK casinos here.
GamStop Sites vs. Non UK Casinos
Both UK sites and casinos not blocked by GamStop have their advantages and disadvantages. No one type of gaming platform rules over the other. Therefore, it is up to individual UK players to weigh all the positives and drawbacks of each category when deciding on what site they will call home, naturally factoring in their propensity to get engrossed in online gambling.
Pros of GamStop Sites
Multiple methods of assistance for problem gambling.
Universal self-exclusion from every UK operator.
Online slot gameplay is less addictive. 
Unavailability of payment methods that allow debt accumulation (credit cards).
Availability of third-party dispute services (IBASS
Cons of GamStop Sites
Irreversible self-exclusion bans.
Less access to niche payment methods.
Pros of Non UK Casinos.
Access to a vast number of transaction options.
Fewer gameplay limitations.
Perk-rich loyalty schemes.
Cons of Non UK Casinos
No universal self-exclusion.
Limited access to dispute resolution services.
Disputes get handled per foreign laws.
What Responsible Gambling Method Best Suits the US?
The UK GamStop model cannot get implemented in the US because of the federal nature of the country. In the US, each state can pass legislation on how it thinks it should regulate online gambling. In the past, the Interstate Wire Act of 1961 did not allow US states to enjoy such freedom. Yet, over the past decade, the Department of Justice's interpretation of this law made it clear that US territories can do as they wish regarding online casino legalization.
So, the best equivalent to GamStop that can get implemented in the US is a state-wide self-exclusion scheme. On a federal level, Congress would have to pass a bill that would allow an organization to oversee the creation of such a program. Likely the best candidate for that job would be the National Council on Problem Gambling. That is the oldest US organization that deals with gambling-related issues.
However, before such initiatives get started, lawmakers and problem gambling advocates need to consider the benefits and drawbacks of added player protection concerning gambling addiction and what kind of public support they can expect from active gamblers. Only a minor percentage of active players develop impulse control issues when betting. Thus, everyone has to wonder if it is economically feasible for operators and tax coffers to make this pastime less appealing.
Final Thought
It is an exciting time for the US gambling industry as many land-based and foreign operators are breaking through to its digital market as nationwide interactive gaming legislation grows laxer. According to the latest projections, the US online gambling market should keep growing at an annual rate of 17.3% until 2026. Therefore, there is definitely a need for new problem gambling measures to get implemented at US-based operators. Regardless of what model US states or the country as a whole picks, it is paramount that those that engage in this pastime do so responsibly, never overstepping their means, spending more than what they can afford to lose.