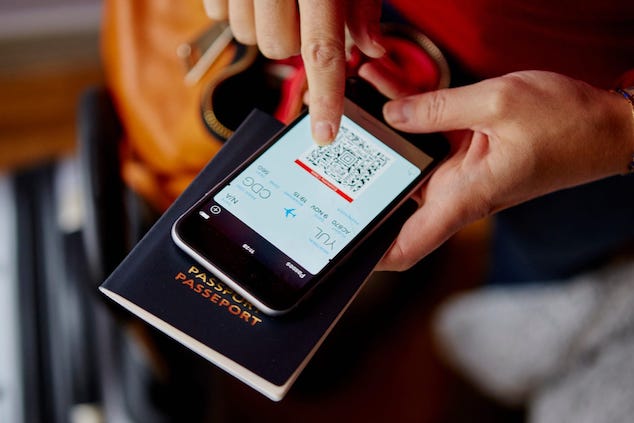 QR code tracking: How business are tracking customer's actions to help better plan and promote their wares and drive up the bottom line. Smart marketing with scanning. 
As QR codes are becoming one of the small and medium businesses go to contact tracing, customer check-in, and marketing tool today, some of them are still forgetting the fundamental means of running a QR code powered marketing and operations in the first place. And that is to track how many people have followed the protocols and scanned these codes. 
Because of that, many businesses are losing the opportunity to interpret the scans collected to improve their marketing and services towards their customers. 
With the opportunities businesses lose each day, the effectiveness of their QR code campaigns may not easily take effect. 
What is QR code tracking?
QR code tracking is an action where a QR code user collects pertinent QR code data and insights from the four fundamental aspects in creating comprehensive QR code tracking analytics. 
These fundamental analytics aspects are how many people scan the QR code (total number of scans), when do the scans happen (timeline of the scans made), where do the scans take place (location), and what device is used for scanning (type of device used). 
QR code tracking is only possible when the type of QR code used for marketing and business operations is a dynamic QR code. 
Why businesses should track their QR code scan performance?
Numbers determine a business's legitimacy in the industry. It is a way for customers to judge whether the product you are selling is worth buying or not. 
Because of that, smart businesses that show pertinent product and service statistics gain higher lead conversions and revenues than those who don't show one. This shows that numbers are important for marketing and operations. 
Eliminate tedious marketing results gathering
As marketing with QR codes means reducing the cost and resources used to market a product or service, getting results using it becomes easy and accessible with QR code tracking.
Through this, you can eradicate the old tedious ways in marketing where you need to individually know how many people turn into customers via calls or text, and turn marketing results tracking with just a refresh of the tracking data page of your QR code. 
To plan their next marketing campaigns
Since the data you collect with QR code tracking can hint at new ways to better run their next marketing campaigns, doing it also means you are giving yourself limitless opportunities to market with QR codes better. 
If your first QR code campaign doesn't get enough scans due to design issues and QR code placements, you can easily look it out and try to improve them in your next QR code campaigns. 
With most businesses using QR codes for the first time in their marketing campaigns, the common mistake they get is the code's design issue and placement in the marketing material. Because of that, smart QR code users are using a QR code generator with logo to make their marketing QR codes look professional and visually appealing.  
Help QR code researchers to have additional research inputs
Since the information in QR code scanning is scarce in the research market, having this piece of information can make renowned and established publishers go crazy in grasping the information. 
Through creating connections with these publishers you can boost your company's reputation to customers and investors. 
How to track your QR code scans?
There are two fundamental elements needed to track your QR code scans. Those elements are your subscription plan to the QR code generator online and the dynamic QR code you are currently using for your marketing campaigns. And with these two, you can then start tracking your QR code scans with the following steps:
1. Open the QR code generator and log your account in. 
2. Go to the track data tab.
3. Open the QR code solution your dynamic QR code is categorized with.
4. Select the dynamic QR code you want to monitor by clicking the data button.
5. Track your data by selecting the demographics you want to view. 
From there, you will determine any pertinent changes in the QR code scans you get during the day, week, or month and know which places do your QR codes are deemed effective.
Conclusion: 
Now that QR codes are becoming a part of every business and consumers must have electronic gadgets to have during these trying times, knowing the number of scans means knowing the impressions and differences the QR codes made for them. 
Through this, transparency with a business' marketing and operations is can be achieved by tracking their QR code scans. With pertinent information that can be grasped with QR code tracking, every business that implements the use of it will never lose track of every opportunity they can take from it.