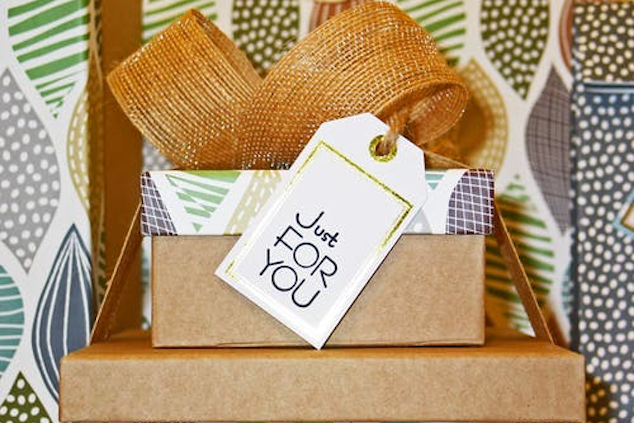 Personalized Gift Ideas that friends & family will appreciate: Finding the right present which shows you really care.
It's usually during the holidays that gifts of love are shared from friends to friends. But even in non-holiday seasons, you will sometimes find a need or an urge to show love to a special friend. It could be for some reason or even for no reason at all. Some people naturally just feel good about giving. It's the thoughts that matter anyway. When you're ready to give a gift, the first thing that seems to bother is finding the right gift.
Would You Be Giving A Gift Of Money?  
Well, cash gifts are in many ways impersonal and distancing. It lacks any form of creativity since it doesn't take any effort to prepare. You'll just have to dip your long fingers into your purse or wallet and stash the few dollar papers into a brown envelope or white if you want and hand it over and that's all.
While some cash gift recipients may not mind the gesture, after all, seeing that there are a few unearned bucks for easy grabs, some other friends would see it as a form of disrespect considering their high financial and societal placement. No matter how much you give, it won't cut it. 
To whomever you give, cash gifts will send a message of a distant relationship to your friends. For this reason, whenever you think about giving gifts, make sure they are personalized gifts. Like this spinner ring. 
Research on those things that your friend is most fond of and pick one of them at a store. Get it monogrammed or inscribe some artistic writings and submit. By doing this, you'll have shown you're a true close friend — one who really cares. 
Here are a few brilliant gift ideas that'll go down well with virtually everyone:
Give A Personalized Game Gear
This is mostly for youth friends. If you're passing a gift to a younger fellow, someone within the age range 20 – 25, and who has a knack for games, a personalized game gear would be perfect. As impractical as that may sound, it's still very possible. Simply get them some personalized mousepads. The gaming mouse would definitely be placed and used on it and that's a lot of gifts. 
Give A Pet Portrait
If you're offering to a pet lover, you should have known their favorite. Have an artist make a stylish and exceptional quality of a portrait that depicts all the distinct features of their pet. They'll know the pain, and they'll appreciate the effort even if they can't replicate it.
Give A Personalized Night Sky Ceiling Decor
There is nothing more wonderful than gazing at the night skies while in the comfort of your bedroom. This isn't possible though, except your roof is a sliding one, and you can open up to the night or close at will. But that is not what we're talking about here. The talk is about making a special night sky ceiling decor having make-believe stars that light up important info you know your friends will always love to remember. The info could be their birth date or the date they clinched a highly rewarding job with a big oil company or the day they got married. You would spark a memory in their minds that would leave you also lingering in it.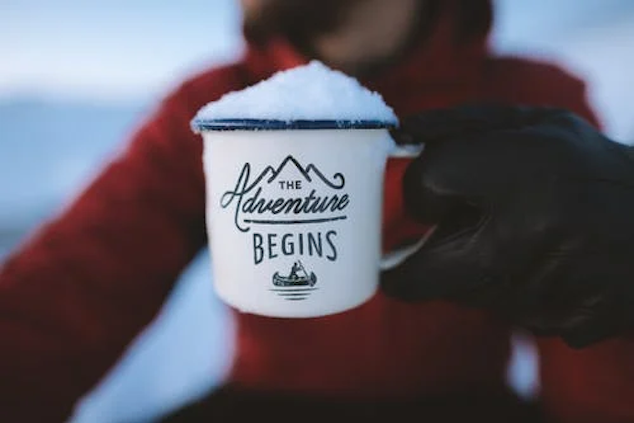 Get A Personalized Fan Jersey
Your friends and you chill together at parties and even in games. You know their favorite teams. While you may not be a fan, you should design a shirt of their favorite player with their own name inscribed. No fan dislikes this. It's something special, and you'll surely get in their good books.
Get A Personalized Costume
You could deliver some value with a personalized costume. Depending on your friend's taste of clothing, you will need to choose a super quality one and get it monogrammed. Jackets, tops, dresses, coats, robes are just about some of the clothes you can customize to their taste. You can use a variety of colors to add some brightness and difference and personality.
Get A Personalized Drinkware 
Who doesn't like a mug with his name inscribed on it? Especially in a family setting, differentiating cups and mugs are quite normal. 
Giving a gift with a touch of personality in the form of a customized mug will deepen your friendship and perfect your relationship whether it's for business or love.
Give A Custom Cookbook
For this one, you have to be sure it includes all their favorite recipes. It won't be fun to assemble. It's special and unique and painful, but the gain is deeper friendship. If they're cooks, they would already be familiar and used to nearly all the cookbooks in the bookshop. 
For that reason, you will need to hand-make this one before handing it out. It's sure worth it though. Only be sure it includes those recipes they cherish.
You want to show some love. That's the primary reason behind the gifts-giving, and you must abide by that rule. It isn't okay to want to be paid back in kind or to give your gifts for some form of favor.