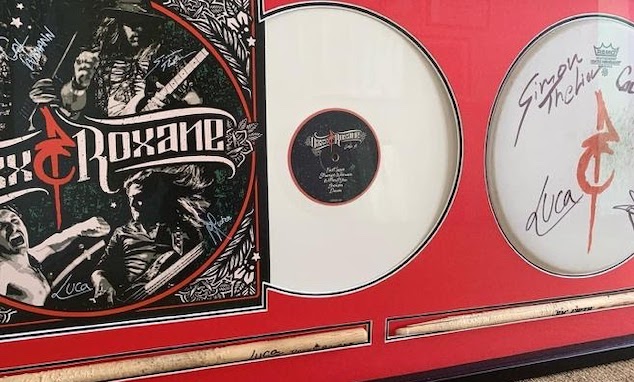 Different types of photo frames capturing memories that you didn't previously consider. From popular choices, utilitarian choices to sentimental favorites. Seeing the world from a different fun perspective. 
When it comes to enhancing the interior design of your home and showcasing your unique story to the world, nothing does it better than a great looking photo frame. If wisely chosen it can not only protect your captured memories but also end up as the centrepiece in your room. While we all live in a digital world, a photo frame is one that reminds us of the wholesome goodness of our bygone analogue lives. It takes us to a simpler time where one could just sit with their family and reminisce on their glorious memories.
Today there are a ton of different types of frames in the market which can be quite overwhelming as you explore your options. Here is where we can help you. In this guide, we have broken down the different types of photo frames in terms of their usage and unique characteristics. You will be able to compare them with your needs and find the right one that matches all of your expectations and more.
Some of the Most Popular Types of Photo Frames
The Gallery Frame
These frames utilise a mat to create a particular frame-in-frame effect and are often used in photograph exhibits in various art galleries. They work just as well for your home too and bring some elegance and sophisticated air to the ambience of your room. 
While you can certainly put any picture that you like, it is best for framing your most prized photograph. You can also choose different types of materials when it comes to paper quality and enhance your favourite photographs in any way you like.
Though you can use it as a centrepiece, it is best used for displaying multiple photographs across the room just as you see in art exhibits. You can even have it installed in such a way that it tells an entire story as you walk from one end to the other. The possibilities are endless!
The Modern Frame
These usually come with thin profiles as well as different varieties of colour options. They are more minimalist in design and provide premium quality. 
It is best suited for framing black and white family photographs as the modern minimalist frame compliments black and white pictures really well. The contrast is appealing and captivates anyone who passes by it.
You might also get the option to go either for a metal or a wooden frame based on your personal preferences. The ideal way to display these frames is to put up multiple frames of different sizes and create a design through its negative space. 
The Floating Frame
As the name suggests, these frames utilise either glass or acrylic instead of the standard mat used in photo frames which makes it look like it is floating on your wall. The thickness of the glass or acrylic part can also provide a nice depth to your photograph.
This one is best suited for one-of-a-type photographs whether it is your wedding picture, the picture of your baby, or your parents. Both black and white and colour photographs look amazing in these frames, thanks to the clear background.
They are best suited for displaying a single photograph on your wall and it is better to go for a large size that can really attract the viewer to the photograph and mesmerise them.
The Decorative Frame
These come with an insane number of design options when it comes to the engraved decorations seen on the frame. They are also available in a variety of colours ranging from ivory, white, gold and walnut to silver, and black.
These frames come with a ton of variety when it comes to materials and design and so they will go with pretty much any type of wall. However, they do present a distinct nostalgia to your photographs. It's also best used for framing artworks or old prints that look a bit worn out. 
More than your living room, these frames are ideal for displaying photographs in your den or any room with wooden walls. The antique decorative quality of these frames looks outstanding in a warm, woody background.
The Canvas Print
These come in either a framed format or as unframed ones which makes it pretty versatile. They come in essentially two different types; traditional and floater. In traditional canvas print frames, the thick stretched canvas is loaded into the rear of the frame. The floater type doesn't come with an external frame.
These are best suited for hanging artwork on the wall but they can be used for photographs as well. This is especially the case when it comes to floater canvas frames. However, the bigger the frame, the better it will look.
These frames are ideal for use in pretty much any room except the kitchen. You can go for traditional canvas frames to display photographs or large floater canvas frames for your favourite artwork. These frames are meant to be focal points and therefore are best displayed on their own.
The Tabletop Frame
With a timeless design, tabletop frames offer great functionality as you can either have it on the wall or the table as per your preferences. These frames often come with either a detachable or a retractable stand to help you do just that.
These frames are very versatile as you can keep it on the wall, tables and fireplace mantles, thanks to its stand. They are best suited for displaying photographs of your family, loved ones, or photographs taken while on vacation.
Given its design and functionality, these frames are ideal for displaying single pictures that represent a particular unique memory. Think of these as small companions that constantly remind you of your beautiful past.
There are plenty of other frames in the market but it would be almost impossible to mention them all. The above are some of the most popular ones and have enough versatility to display any photograph or artwork you may have. Some of them also allow you to display multiple photographs within the same frame. With a little bit of research, you will be able to find the right one for your needs.
You'll want to frame whatever you buy. Any good framers will be able to show you a vast range of different solutions and advise on what might be the most suitable given the work and its proposed location.