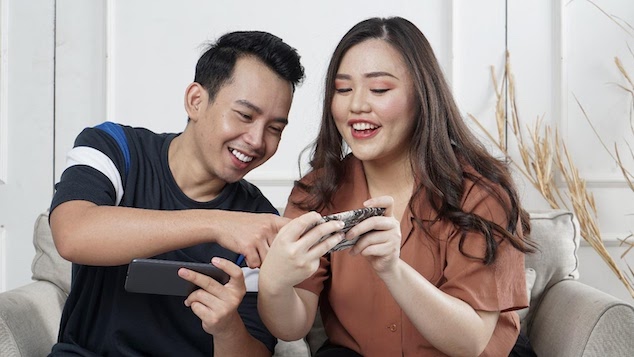 Mobile Games to play to challenge you and keep you stimulated: It's no surprise staying indoors during lockdown leads to curious minds seeking out exhilarating entertainment.
Are you bored? The year 2020 gave us a challenging start. COVID -19 traveled quickly around the globe and became a pandemic. To keep the virus from spreading, we are obliged to stay home at all times if possible. 
People have been growing fussier by the day, and a lot of them have taken to playing mobile games like SCR888 to deal with the boredom. Here's a list of games to play as we await the new normal.
Slither.io
The concept behind this game is simple yet addictive. It's a multiplayer game where you control a worm that eats different colors of pellets. The game will be over when your worm's head bumps into a part of another worm.
Pokémon Go
Pokémon Go is a cute mobile game that's popular among fans of the Pokémon franchise and children at heart. It's an augmented reality game released in summer 2016 and has amassed millions of players since 2018.
Its concept is to locate, catch, battle, and train virtual animal-like creatures called Pokémon using your mobile's GPS. Since the pandemic, Niantic has made the game indoor friendly to keep its players safe at home.
Is it June already?! 😱 Welcome to a new month of Season Challenges, Chief! Take advantage all its perks and rewards, and complete the Clashy Constructs skin series with the Clockwork Queen! 🎯 🏹 pic.twitter.com/gvJMNRWN7V

— Clash of Clans (@ClashofClans) June 1, 2020
Clash of Clans
This medieval game is for fans of competitive strategy games. The game's premise is to build a village and assemble troops using your resources to attack other villages. With every victory, you gain more resources that you can use to reinforce your buildings and armies. The goal of the game is to top the leaderboards.
SCR888
If you are into betting and casino games, then SCR888 is the best game for you. This mobile game takes you to a live casino within the comfort of your home, where you can earn real-world money. It's also a fast-growing game so you can expect a lot of players.
Tetris
There are many clones of this nostalgic game, recreated and published under different companies since 1984. Tetris is a blend of strategy and quick reflexes. It was once popular on Facebook with the added feature of online play, but you can find other variants by doing a quick search on any app store.
Mobile Legends
Mobile Legends is a multiplayer online battle arena (MOBA) for the more action-oriented gamers. Send a hero into the battlefield and fight alongside other players online. The objective is to defend your team's nexus as you fend off other players in a frantic race to destroy the opponent's base. The game features live chat support and a matchmaking system.
We're excited to see both Alto's Adventure and Alto's Odyssey in this list of games you can "Play to Relax" on the Mac @AppStore! We hope you can find some time to unwind while staying safe at home.https://t.co/CVR81LykFl pic.twitter.com/slejux687D

— Alto's Odyssey (@altosadventure) May 11, 2020
Alto's Adventure
Alto's Adventure is a distinctly beautiful single-player arcade game that has you snowboarding in an endless landscape of hills and slopes. Collect coins and perform tricks while completing your goals as you enjoy its masterful soundtrack.
From straightforward games like Tetris and Slither.io to pass the time to interactive games like Pokémon Go and SCR888, mobile games will help conquer your boredom and keep your mind abuzz. 
Remember to choose a mobile game that suits your taste!