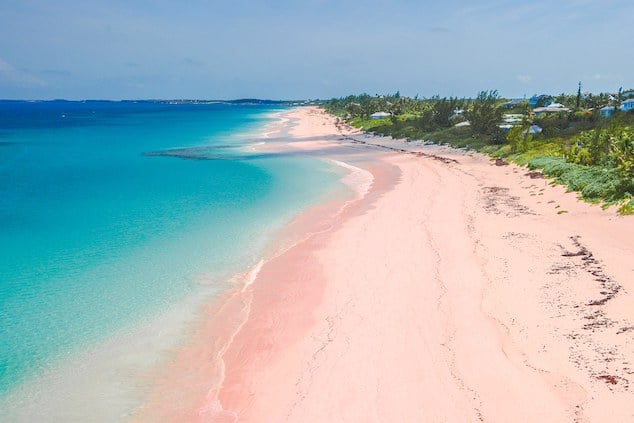 Traveling to Bermuda soon? Well, it's time to start planning your itinerary. Check our ideas of everything you need to do and see for an unforgettable time!
A little island chain far away from anywhere else, traveling to Bermuda feels like going to a whole new world. With a population of just over 70,000, this sunny archipelago is a friendly place to take a vacation.
Best known for its pink sand beaches, luxury yacht marinas, and beautiful clear water, around 65,000 people visit each year. That's almost the same as the whole population!
Because Bermuda relies heavily on its well-deserved tourism industry, there are plenty of things to do. Sailing is big here and one of the best ways to see the whole island chain's coast is by boat.
Read on to discover what makes this British Overseas Territory so magical.
Where is Bermuda?
Around 700 miles from the US, Bermuda is far out in the Atlantic all by itself. Despite its isolation, it's a thriving island chain with flights arriving every day.
If you want the vacation of a lifetime though, explore the Caribbean with a beautiful Bermuda cruise that'll give you luxury onboard the ship as well as on shore excursions.
The Best Things to Do in Bermuda
Bermuda has so much going on you won't believe it's such a small nation.
Sailing
With stunning blue waters, coves, and bays, sailing in Bermuda is a fantastic experience. Relax on deck under the sun and anchor off a beach for a swim before lunch. It never gets too cold in Bermuda so the sailing season is long and in summer you'll need the sea breeze just to cool down.
Watersports
Snorkel at beaches like Tobacco Bay, Jobson's Cove, and Elbow Beach. With water temperatures around 80F in summer, it's perfect for swimming around looking at Bermuda's abundant marine life.
Fancy getting the adrenaline pumping? Jet ski tours are popular in Bermuda with its sheltered bays and lagoons. If you really want an exhilarating experience though, give parasailing a go!
With kayaking, scuba diving on wrecks, and charter boat tours, there are watersports for everybody here.
Golf
With incredible weather and blue seas, Bermuda's golf courses have some of the best backdrops you could imagine. Play at Port Royal, The Tucker's Point, Mid Ocean, or Belmont Hills.
Explore the Towns
Bermuda's capital Hamilton is one of the world's tiniest capital cities with a population of around 1,000. Explore the streets, sip coffee in a little cafe, and admire the colonial architecture.
St George's is a UNESCO World Heritage site and was founded in the 1600s. This historic place is a must-see and you can visit the museum, the world heritage center, and the famous unfinished church.
Crystal and Fantasy Caves
Bermuda is home to two mind-blowing caves only found in 1907. Head down the winding stairs to see the phenomenal crystal formations and perfect blue waters for yourself. Don't forget your camera.
Traveling to Bermuda is a Vacation You Won't Forget
Bermuda might be out by itself in the ocean but it's an unforgettable destination. With warm weather and clear water, it feels like the Caribbean. Try out different water sports, take boat tours, and discover the wonderful history.
Follow us for more great travel recommendations and don't forget to buy some classic Bermuda shorts on your trip!