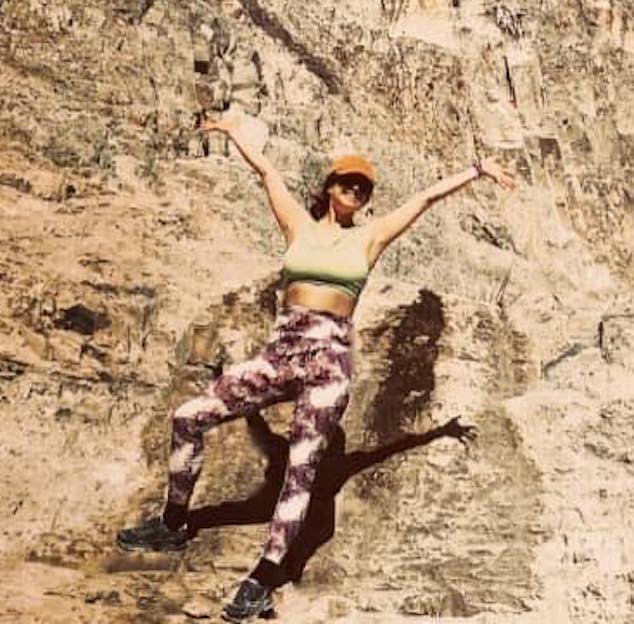 Danielle Burnett Arizona hiker plunges 500 ft to her death while scaling notorious

Half Dome trail at Yosemite National Park. Death being investigated.
A female hiker has died after plummeting more than 500 feet to her death after slipping off a steep trail at Yosemite National Park, authorities said.
Danielle Burnett, 29 of Lake Havasu City, Arizona, was scaling the iconic granite cliffs of Half Dome in the California park on Thursday when she slid off the trail and fell, Yosemite spokesman Scott Gediman said.
Each year, park rangers install cables along the Half Dome hiking trail to assist park goers who scale the 8,800-foot canyon.
Burnett fell from the trail at one of the steepest parts, authorities said. She was declared dead when Park Rangers arrive on scene.
The famous landmark in Yosemite is a 14 to 16 mile round trip hike that ends with a 400 foot cable climb up to the top of the rock formation, according to the park's website. A guide for hikers strongly indicates caution when climbing the cables, and notes that 'since 1919, relatively few people have fallen and died on the cables. However, injuries are not uncommon for those acting irresponsibly.'
The cables are only up from about May to October due to weather, and permits are required to make the hike. Permits are capped at 300 per day.
A recent report via Business Insider noted the trail along the Half Dome ascent ranking as  among the country's deadliest.
From 2005 to 2015, Half Dome's climb resulted in at least 140 search-and-rescue missions, 290 accidents, and 12 deaths the journal noted.
The most recent death occurred last year, when a 29-year-old biochemist slipped and fell to his death during a thunderstorm.
A regard of Burnett's Facebook page (see below) revealed the avid outdoor enthusiast recently posting, 'When you fall back, you get a better view.'
Authorities are investigating her death.
A woman has died after falling from the cables at Half Dome in Yosemite National Park, officials say https://t.co/ggZ968S5td

— CNN (@CNN) September 6, 2019