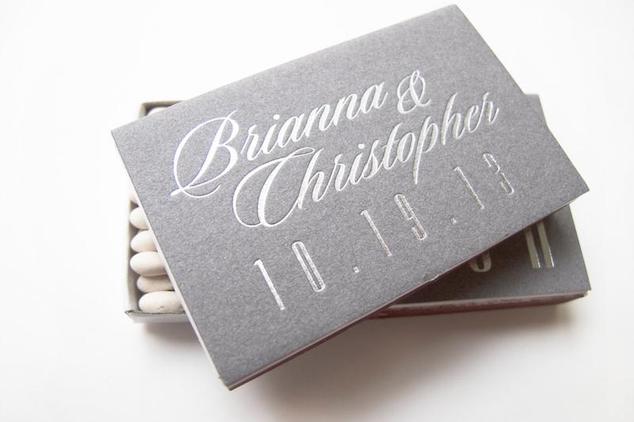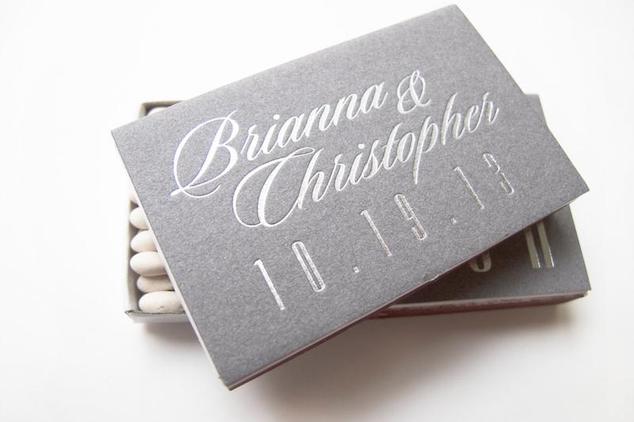 Innovative Personalized labels and unique gift ideas embracing personal touch, meaning and experience as gift givers experiment with custom made gift ideas. 
A gift says you care and you value that person receiving your token of appreciation. And with marketers seeking to identify even more innovative gift ideas comes the notion of personalized labels which allows gift givers to create an entirely unique present allowing for personalized messages affixed – sure to delight and charm a special someone in your life.
Instead of cool things and what's the latest fad – one can now revel in meaningful and highly personal tokens which convey thoughtfulness and acknowledgement of the recipient- which was what gift giving was supposed to be all about in the first place. The best part is how the act of gifting a personalized token so often ends up being a meaningful and rich experience for the gift giver too; which is another way of saying the gift that gives right back.
After all, no one can deny the alluring aura you can get from looking at neon signs. Especially when you are looking at a personalized established sign that had much thought put into it. In a way, it's like traveling into the past.
In no particular order here are some innovative and sustainable gift ideas likely to leave the gift recipient charmed and you the gift giver thrilled and both of you embracing yourselves through each other. 
1/ Personalized matches
While gifting matches isn't the first thing gift givers think to bestow- creating a unique and highly personalized message may go a long way in ingratiating oneself with someone who does a lot of cooking at home (and uses matches)- or say a regular smoker or even someone who you know enjoys the pleasure of scented candles by their bed.
Often simple and inexpensive, outfits like Etsy offer a myriad of choices allowing for the creation of personalized messages on matchbook covers. From personalized wedding matches (with his and hers names elegantly scribed)- personalized cigar labels with accompanying matchbook (of course) to even unique messages on match boxes that only the gift recipient would privately understand ('You lit me up in Paris!').
2/ Personalized labels for drink-ware and snack containers
This is a gift that young children will highly enjoy. Personalized labels that lets kids know that their parents really value and see them as an individual with their unique and particular whimsy.
Nothing can be more delightful for a young child than their own unique 'one of a kind' lunchbox label design for preschool. Sustainable personalized labels made with resilient material which can be affixed and used over and over as the child grows – from sippy cups, to thermos and even personalized sports bottle when they finally start playing for the school soccer team should they choose.
3/ Couple's snacks personalized. 
Gifting your partner's favorite snacks (and even the occasional dinner guest(s) can often be a very revealing aspect of one's personality, food cravings and food adventures- which might lead to other adventures later that night.
Companies like Giftzza will personalize pizza boxes that include your hand-picked selection or an assortment from already made packages.
4/ Engraved wine bottles
Long after the dinner guests have gone home you will have your private stash of engraved wine bottles to remind you of your favorite dinner parties of yesteryear where you told those silly (but amazing jokes) – where you nearly made out with your relative's new spouse (indeed…) or simply ate to hearts content – an evening made unique memorable by the personalized labels that greeted each of your guests as wine was poured into their glass.
Outfits like PersonalWine will create bulk orders of white, red and even rosé wine with customized labels as you privately open a bottle during some winter month to come- move to your favorite room and set the Thermostat and Timers for Heat-Trace and replay those videos of those memorable fun nights as you toasted your guests, 'A good dinner party will never be forgotten from the comfort of my warm bed one snowy evening in the future.' 
View this post on Instagram
5/ Personalized deck of playing cards.
This is one that leaves lots of room for imagination- especially given that there are 52 cards in a deck. Four of hearts now becomes 'Four of Jimmy'. Five of spades can now also become 'Five Souls of Tammy'. The possibilities and combinations are endless and completely open to you – the gift giver.
This one ought to be a real crowd pleaser and have card players piqued by your presumably fervent and clever imagination. Go here to order.