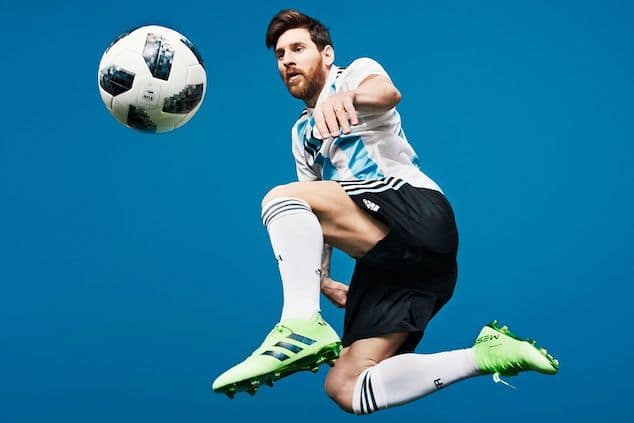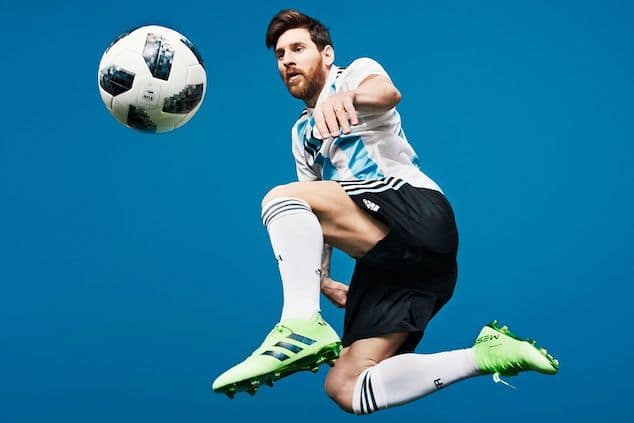 Ranking the world's top 20 football earners: There's a reason why the world's best soccer players are paid so much and it may have more to do with scoring than winning. 
When it comes to learning about the world of football, one thing we often do is learn about the star names. The biggest attractions. For example, even if you have never watched a game of football in your life, you likely know who Cristiano Ronaldo is. The star face of European football, he is the one that many look at as the best player of his generation. While one could argue all day about whether he or Lionel Messi comes out on top, the name Ronaldo is a global brand in itself.
That's why, according to Betting Sites, Ronaldo was bringing in around $8.85m per month when he was at Real Madrid. While a transfer to Juventus of Turin may have lowered that somewhat, Ronaldo still ranks in the second spot for global football earners.
Only Lionel Messi, at around $9.1/month, can say that he is ahead of the Portuguese in terms of payment. Next on the list is that of Neymar Jr. ($7.3m) and Gareth Bale ($2.8m). Since these two are often seen as two of the players who would occupy the 'best player in the world' tag if the other two did not exist, that seems fair.
However, as you might notice, there is much more closeness between Bale and #20 on the list, Edinson Cavani ($1.5m) than there is even between Messi/Ronaldo and Neymar. The top two, and top three, far out-earn even those who are just a bit lower down the ladder than them. Neymar might contribute massively to PSG, but his earning power cannot get close to Messi or Ronaldo.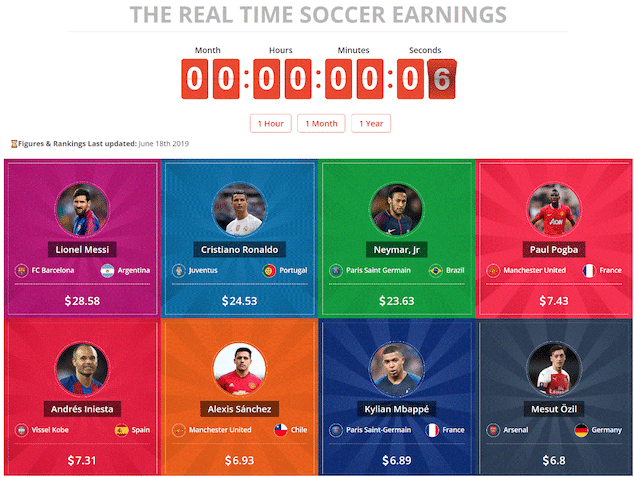 Why are footballers top earners so stretched out?
When you see that arguably the best central defender in the world, Gerard Pique, earns around $1.7m/month, it's hard to see the disparity being laid out any clearer. The fact that there are no goalkeepers in the top 20, too, is a massive shock. Defenders, frankly, are often seen as those of lesser value to the footballers who score the goals and set the goals up.
For that reason, you presume that there will have to be change. For example, Liverpool of England might have changed the game. Within a six-month spell, they signed the world record for a defender in Virgil van Dijk, and Allisson Becker. The duo arrived, and the club duly won the UEFA Champions League.
As such, it would be no shock to see their success see more clubs prompt big spending on signings at the back than upfront. Exciting young forward appear all the time; defensive talents such as Matthijs de Ligt of Ajax, for example, are far rarer.
With the Liverpool side proving once and for all that defending is the most important skill to get right, we could see more clubs follow that example. For now, though, we can expect to see the players who average £10m a year in wages continue to be the people who score goals, rather than those who stop them.