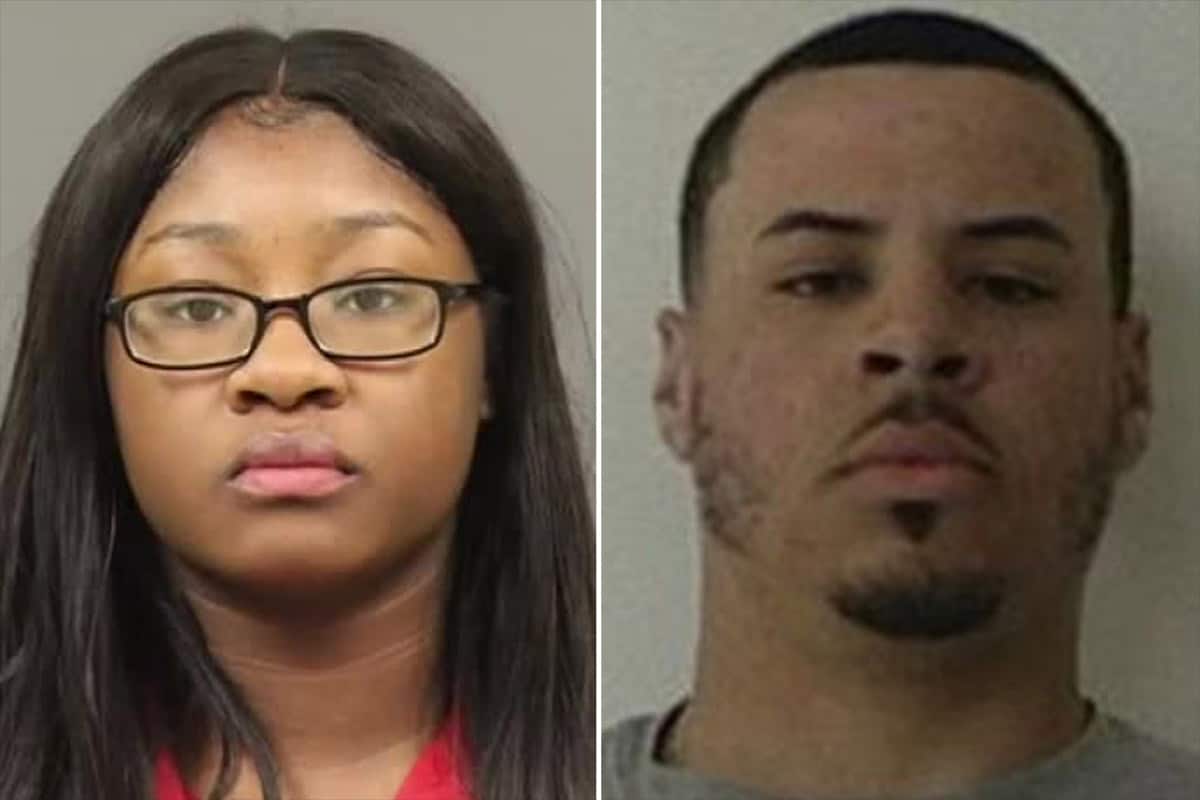 Army wife Kemia Hassel found guilty in murder plot of husband,

Sgt. Tyrone Hassel III

in love triangle gone wrong. Wife's lover,

Jeremy Cuellar awaits trial for carrying out shooting death. 
An army wife of a sergeant from Michigan has been found guilty in the man's murder after plotting to pocket his life insurance policy with her lover.
Kemia Nekeneh Hassel, 22, was convicted Thursday by a Berrien County jury in the 'calculated' death of Sgt. Tyrone Hassel III, following a three-day trial that saw 23 witnesses for the prosecution. 
Hassel, 23, was fatally shot in the head and neck during an ambush on New Year's Eve allegedly at the hands of by Hassell's 24-year-old lover, Jeremy Cuellar. The army sergeant was gunned down no less than five times as he was visiting his father in St. Joseph Township.
All three were soldiers stationed at Fort Stewart in Georgia.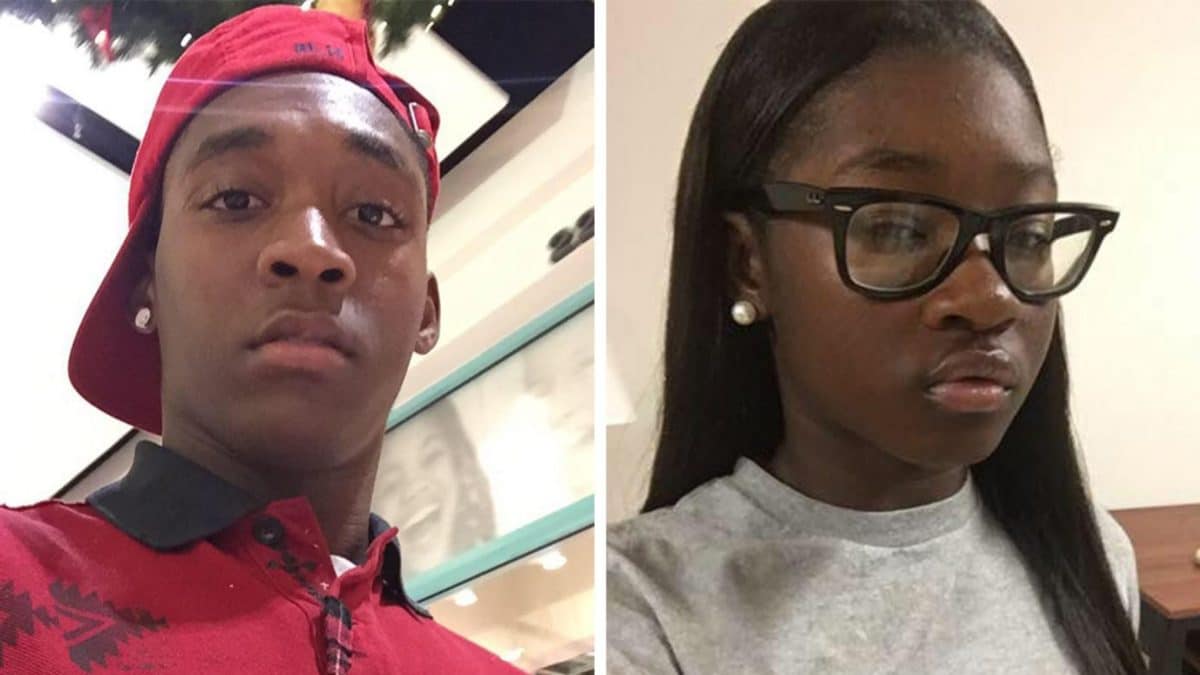 Victim's wife confessed to many months of plotting husband's murder:
Prosecutors said Kemia Hassel confessed to planning her husband's death over many months so she could continue a romantic relationship with Cuellar. The confession was filmed by police.
The deceased man's father said the videotaped police interview was shocking. He had spent two weeks with Kemia after his son was killed.
'It's just like, she's the devil. You know, listening to that she was just saying it, I've had plenty of conversations with her so just hearing her in her own regular tone with no sympathy, it's like who are you? We never knew you,' Tyrone Hassel II told ABC 57. 
'Some of the ways you look at her and feel sorry, but then you got to get to reality of what she really did and then you can't feel sorry for her and in another sense you hate her,' the deceased soldier's father added.
Authorities say the wife also confessed during a recorded jailhouse phone call to her mother. It was played in court as well as video from the police interview.
During the call, Kemia Hassel's mother said her daughter was living a double life WNDU reported.
'Why not break up?' the mother was heard asking.
'He wouldn't let me,' Kemia Hassel replied.
'You could have told me.' the mother retorted.
'You would have been disappointed,' the daughter responded.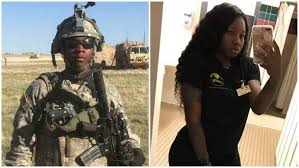 Jury takes just over one hour to convict Kemia Hassel: 
ABC57 reported Kemia and Tyrone also having a 2-year-old child. Tyrone's father revealed not having seen his grandson since the murder and planned to pursue custody.
During her murder trial, Kemia declined taking the stand with the jury taking just one hour and eight minutes to come to a decision.
Judge Angela Pasula set Kemia Hassel's sentencing for August 29. The 22 year old woman faces the potential of life behind bars.
Hassel's lover, Jeremy Cueller who was also charged with Tyrone's murder is awaiting his trial in August. The Army Times reported the man charged with first-degree premeditated murder and conspiracy to commit murder.
Cueller remains in custody pending $2.5 million bond.