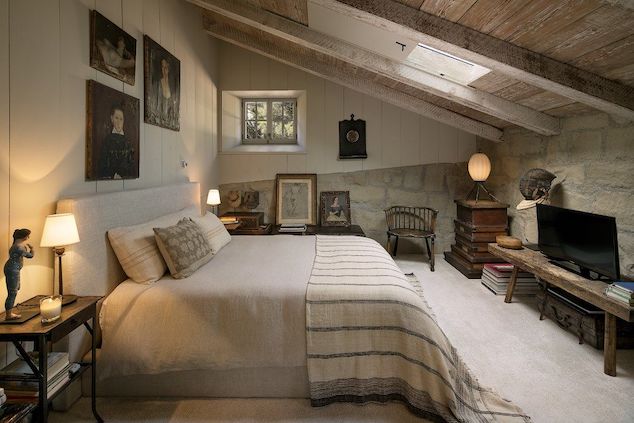 Celebrities Bedrooms: A peek at some of our favorite Hollywood icons sleeping digs- and how they make their private boudoir an expression of exquisite taste. 
Celebrities are more or less like us – they sleep just like the rest of us. Oh, yes! They sleep in bedrooms, for the average hours, every day – like we do. Unlike us, celebrities have a voyeuristic side that allows them to go an extra mile donning their boudoirs.
An individual's bedroom decor style can also give you a clue of their real personality. And many celebrities know this. For their bedrooms, they will go all out searching for luxe materials, custom-made beds, luxurious bedding, and stunning views we can only dream of.
Did you ever imagine that one day you will have to peek inside your most loved celebrity's bedroom? Okay, we've made it possible. Despite your limited financial capacity, you can still adopt a few interior design concepts from these fashion-forward celebrities. And get to know more about them in the process.
With these tips, we don't need to dream about celebrity bedrooms any longer. We will take the inspiration and create our own, beautiful, enviable pads – that will have the Kardashians requesting for a sleepover soon! So, let's step inside the charming bedrooms of your favorite celebrity, and scroll through.
Ellen Degeneres and Portia De Rossi
In their Beverly Hills home, Great Plains fabric in the master bedroom upholsters a custom-made bed – A French textile is folded at the end of a customized bed.
Also, a 17th-century Tuscan table is used as the right nightstand and a Gustavian antique cabinet take the bedroom's sophistication to a whole new level. The walls are covered in Holland and Sherry's Glace Graphite, a wool sateen.
Let's look out for what the couple get up to next after selling their oceanfront beach house for a cool $23M recently.
Kourtney Kardashian
The mother of three, hired Martyn Lawrence Bullard to design her California home and let James Turrell display his artworks above her bed.
The sleeping room is filled with pops of color and, vintage lounge chairs (upholstered in Edelman leather) by Jean-Michel Frank. A carpet by Rug Company and a Belgian cocktail table from Lucca Antiques make the bedroom chic and inviting.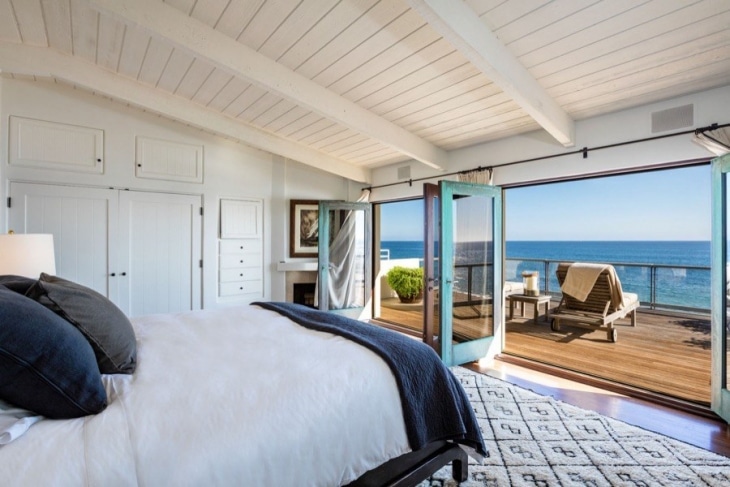 Cindy Crawford and Rande Gerber
Cindy's Malibu bedroom is the definition of stunning, sophistication and comfort. Decorator Michael S. Smith is the designer behind Cindy and Rande's home. The master bedchamber features custom elements including dark woods, a tufted chaise lounge, embroidered bedcover, Moroccan rugs, and a stone fireplace. Additionally, the master bedroom is furnished with a king-sized bed, two armchairs, and wooden dressing tables.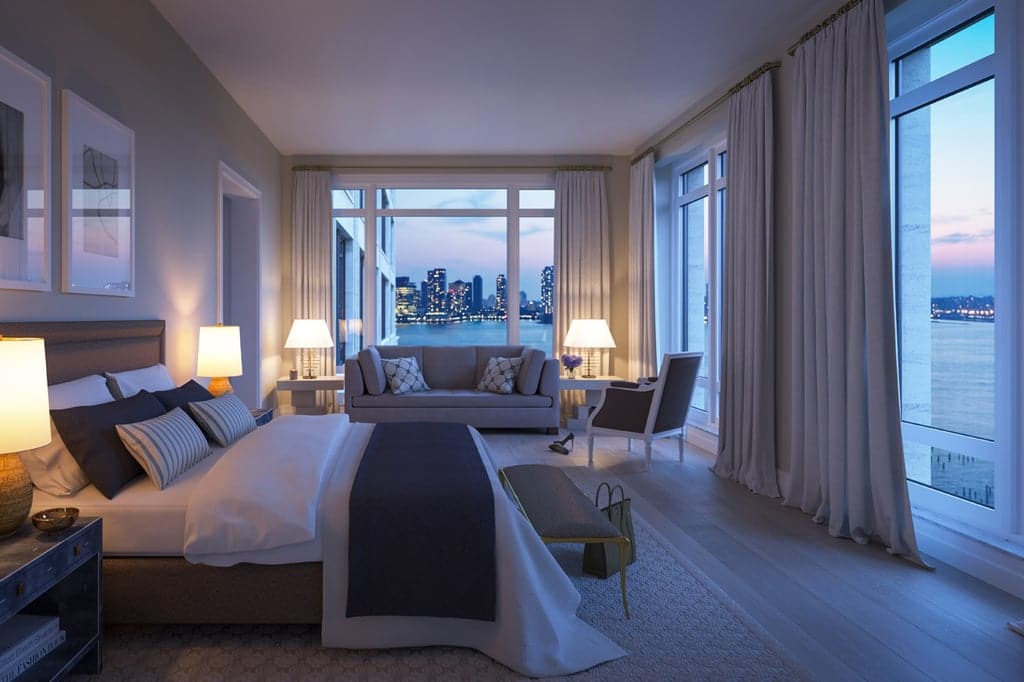 Tom Brady and Gisele Bundchen
The spectacular view of New York City including the Empire State building captures your attention when you peek in Tom and Gisele's sleeping room.
The Bradys own a massive bed; thought to be John Reeve's, while the floor is dark hardwood, covered with a rug. A unique gold sculpture on rear-end of the bedside table and a few floral arrangements compliment the entire beauty.
Heidi Klum
Sold for $ 24 million, Heidi Klum's Brentwood bunkroom is minimalistic for a good reason. The bedroom is donned with creams and soft blues. Dark wood on the French doors and a beige oriental rug, this room is nothing but a serene oasis.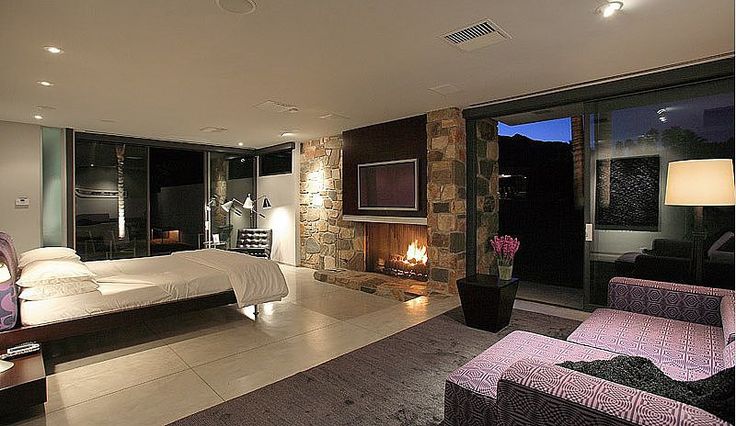 Leonardo Dicaprio
Nicknamed the 'world's most eligible bachelor,'Leonardo used to enjoy the eye-catching panorama of the Pacific Ocean from the 2nd floor of his Malibu beach house before selling it for a whopping $17.35 million! and bought a Palm Springs pad for a mere $5.23 million.
Leonardo Dicaprio rents this stunning Palm Springs bedroom. An oversized bed, and a breathtaking purple sofa in a room decorated in different shades of purple. The bedroom features floor to ceiling windows, doors that look out at the San Jacinto windows, and a massive, stone fireplace.
John Legend and model Chrissy Teigen
In their Manhattan apartment, their master bedroom is designed by Don Stewart. In the bedroom, is a 1970s chandelier from Lucca Antiques, and a 19th-century gilded-leather screen that runs across one of the walls. According to New Scientist, to reap the full benefits of a fantastic night's sleep, there are 3 things you should consider: how well you sleep, how much, and when.
In a nutshell, your bedroom is the private sanctuary where you rest when sick, or binge-watch your favorite movie. More importantly, your mattress deserves special attention since it's the sacred pad you will sleep on for comfort, and escape from the outside world.