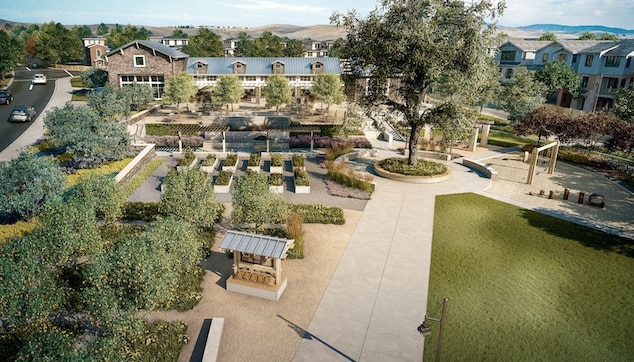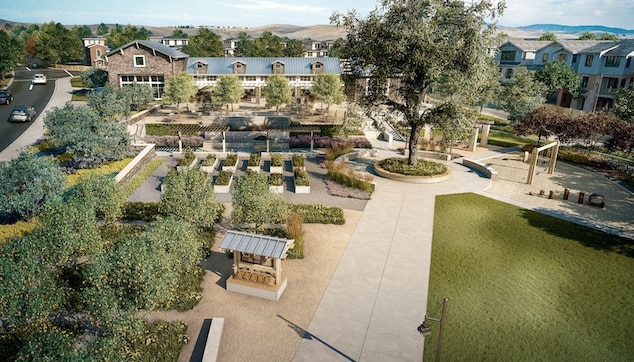 New Community Amenities that make for cohesive organic and efficient living. Planning for shopping, health services, good schools, transportation options and green spaces.
It's always exciting and adventurous to move to a new home, and part of that is because you're not just moving into a new house, but because you're also moving into a new community.
In fact, when looking for a new home, you don't just want to look at the house. That's only part of the buying decision. The only major part of the buying decision is looking at the community in which the home is based as well.
When thinking about the lifestyle you desire to live, you also need to pay close attention to the amenities in the community area in which you are considering. These amenities will be critical to ensuring that you have truly found the perfect new home for you and your family.
Here are the top five community living amenities that you should be looking for when searching for a new home:
1 – Shopping Destinations 
Yes, the shopping destinations do definitely matter when looking for a new community to live in even if you are not a shopaholic and really don't like shopping overall.
That being said, shopping is necessary for food and other supplies that you need on a weekly or daily basis. The shopping destinations in your community should only require a brief commute from home (more than thirty minutes will be downright inconvenient), and they should also be clean and offer you a wide variety of goods.
2 – Health Services
Even better than shopping centers will be health services, such as hospitals and medical centers. If you have pets, then quick and easy access to a veterinarian's office will also be critical for you.
For one thing, you'll just have a strong sense of security knowing that you have quick access to medical professionals. Hospitals or medical clinics should be in close proximity to your community, and you also may strongly desire access to a gym too. 
3 – Good Schools
Since your community is going to be where your kids grow up, high quality schools should be a top priority to look for a well. When visiting a new community or town to move to, you should spend a lot of time researching the schools in the area, and preferably even visit some of the schools yourself. 
The commute between your home and your kids schools will also have to be a major factor to think about as well. A lower commute not only reduces your stress, it reduces the amount of money that you will need to spend on gasoline. 
4 – Transportation Options
What transportation options are available in your community? How high quality are the roads? Are there any busses or LRT systems that you will be able to access? What do traffic conditions look like?
If you are going to be commuting to work every day, having limited traffic, good roads, and even alternate communication options will need to be a top priority for you. You should also pay close attention to the network of roads. If traffic ever comes too congested, you want alternate roads that you can take to work, home, or wherever else you need to go.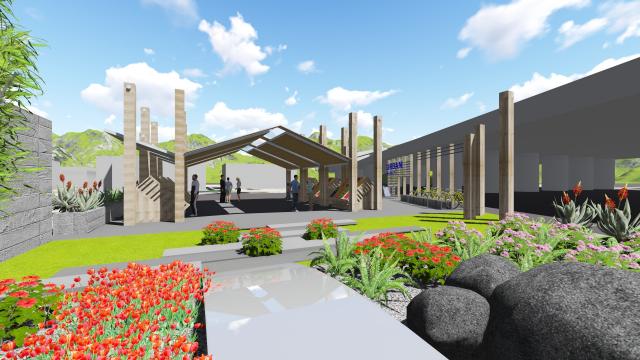 5 – Parks and Green Space
Regardless of whether you just like to go on quick walk with your dog or whether you are very active and like to run a lot, having parks and lots of green space so you have the opportunity to just get away and relax.
In addition to public parks, access to hiking trials and even community areas at ponds, rivers, and lakes will also be things that you may want as well.
Plain and simple, green spaces are probably one of the most overlooked community amenities when it comes to searching for a new home, but it's not something that you should overlook. When you just need a break from work and other things in life in order to clear your head, outside is probably where you're going to go, so having plenty of outdoor spaces will be beneficial.
Amenities You Need For Your Community
Your community in which you are going to live needs to have each of the above amenities in order to give you both the security and the comfort that you need. 
Furthermore, your community is where your children are going to grow up in (assuming you have kids), so that's going to have to play a major factor in your decision making process too.