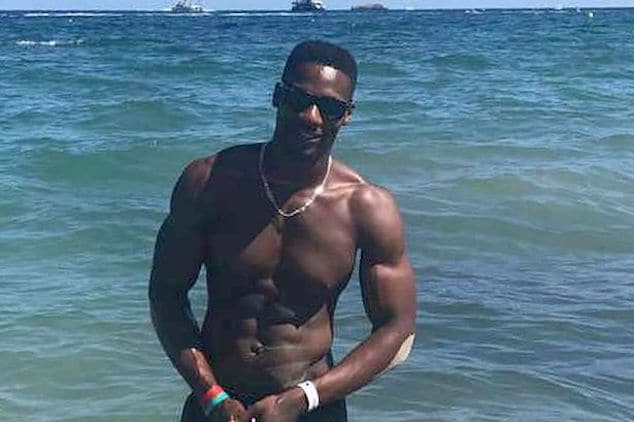 Carl Shepherd Liverpool a UK traveler

plunges to his death after falling asleep and rolling off Ibiza balcony after a 'big night' of partying on the island. 
A father of one plunged to his death in Ibiza after falling asleep on a hotel balcony and rolling off, an inquest in the UK has heard.
Carl Shepherd Liverpool, 28, a South London resident was holidaying with friends in nightlife hotspot Play d'en Bossa when, after a night of drinking, he passed out outside his hotel room.
Southwark Coroner's Court heard this week how the electrician, described as having dual American and British citizenship, plunged three floors to his death at 5:30 a.m. in August 2017.
Paramedics battled for 45 minutes to save him, but he succumbed to catastrophic head injuries before reaching the hospital.
Ibiza party-maker toxicology hedonistic pleasures:
The man's death follows Liverpool deciding to extend his stay by one day on a whim.
'Carl chose to stay in, he was far too exhausted to go out on the Sunday,' friend Mike Higgans said of his 'party loving' friend.
'We left the club at around 5:30 a.m., when we got back there were some emergency services outside the apartment. As we arrived at the room, I remember walking out and looking down at the floor. We ran downstairs and was told to stand back. It was by far the worst moment of our entire lives,' he told the inquest.
'Our neighbors stated that they had seen him sleeping on the edge, he looked 'stable,' according to them. I can only imagine that he rolled off in his sleep, there was no barriers at the end of the balcony. He could party slightly longer than us, but he had been drinking from early that day, I wasn't surprised when he said he felt shattered.'
Friends said Liverpool showed no signs of wanting to take his own life. A toxicology report revealed the presence of alcohol, cocaine and ecstasy in the father of one's system.
The death has been recorded as an accident and some wonder another reminder of UK travelers propensity to throw inhibition, regard, caution out the window for an anything bars experience outside of their normally stoic claustrophobic British existence when visiting the hedonistic Balearic islands which keeps them coming.
It's with the heaviest heart that I have to say my cousin died tragically yesterday. R.I.P Daniel Carl Liverpool Shepherd ❤️🙏🏾🌹I love you pic.twitter.com/glJVPi2bq0

— Aletha Shepherd (@alethashepherd) August 15, 2017