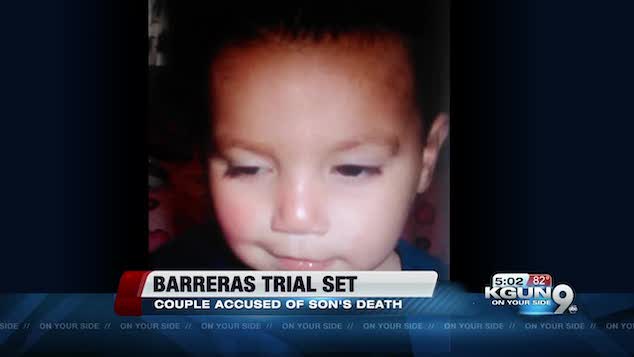 Tucson Arizona mother Raquel Barreras found guilty of starving her three year old son, 

Roman Barreras to death. Lawyers blame Child Protection Services.
A Tucson, Arizona mother has been found guilty of starving her three year old son to death. Following the child's death, the mother the boy's body in a toy box.
A Pima County jury on Friday found Raquel Barreras, 44, guilty of first-degree murder and child abuse.
Prosecutors say Barrera and her husband, Martin, starved Roman Barreras and allowed no one to play, talk, or feed the boy. KGUN-TV reported prosecutors also saying Raquel created a torture chamber.
Prosecutors say Roman died sometime between the spring of 2013 and January 2014.
The boy's skeletal remains were found in March 2014 in an old toy chest left behind after his family moved from their Tucson home.
In the mother's defense, a lawyer claimed she was a drug addict who was struggling with poverty. 
Barreras's attorney also blamed the state's Department of Public Safety for not checking back on Barreras' children.
The attorney also claimed the mother having fed her son and that the boy might have had cancer a the time of allegations, leading to his weight loss.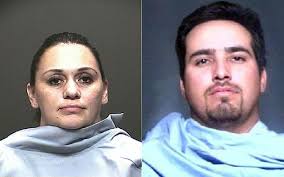 Raquel Barreras guilty: Did child protection services drop the ball? 
Of note, DCS took Roman and three of his older siblings away from his parents after his birth in July 2010 due to drug exposure, but about a year later, Roman was back with his father- the Arizona Daily Star reported.
The child's mother was not supposed to be around the children because, unlike her husband, she had not complied with the DCS case plan. But her husband had allowed her to return to the home. Not immediately clear is to what degree child protection services followed up on the family's case, especially in light of previous violations and ongoing drug dependency issues.
Following the discovery of the son's discarded body, Roman's parents were indicted on charges of first-degree murder, child abuse and concealing a body.
Roman's father, Martin Barreras is scheduled to go on trial in August for First Degree Murder.
Barreras is scheduled to be sentenced July 22.
The boy's father Martin faces first degree murder when his trial starts in August.