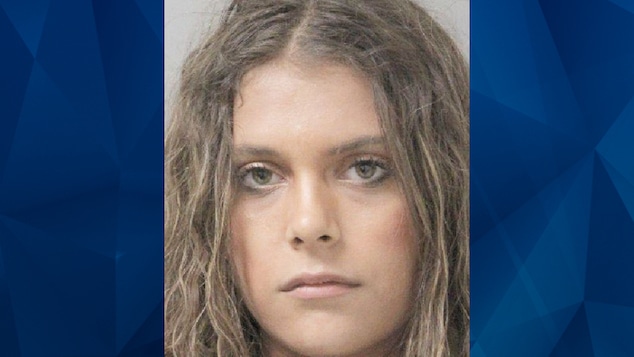 Ali Nicole Sims: Monroe, Louisiana woman booked on DUI charges after failing to name the president of the United States after crashing her car in ditch. 
Also making her tabloid debut is Monroe, Louisiana woman, Ali Nicole Sims who raised eyebrows when the seemingly drunk woman wasn't able to figure out who the president of the United States was during a field sobriety test after apparently veering off the road and into a ditch.
Approached by Quachta Parish deputies after the 'crash', officers came across the seemingly 'slurred' woman sitting in the driver's seat of a black four door vehicle.
The Monroe Free Press reported officers saying the woman driver appearing to sway off balance upon being asked asked to get out of the car.
During questioning, Sims speech continued to deteriorate engage officers as the woman failed to answer back basic questions, including giving the name of the President to the United States.
Kids, you know where this is going….
During further questioning, Sims told deputies she'd merely been attempting to answer her cellphone when she 'inadvertently' ran off the road and into a 'ddd-ditch'. 
The woman eventually conceded having consumed two or three (give or take kids….) Lortab's and smoking marijuana circa an hour before crashing.
Sims submitted to a blood test that resulted in a DWI charge as well as a careless operation offense. She was booked into the Ouachita Parish Jail.
It remains unclear if our collective hero remains incarcerated….