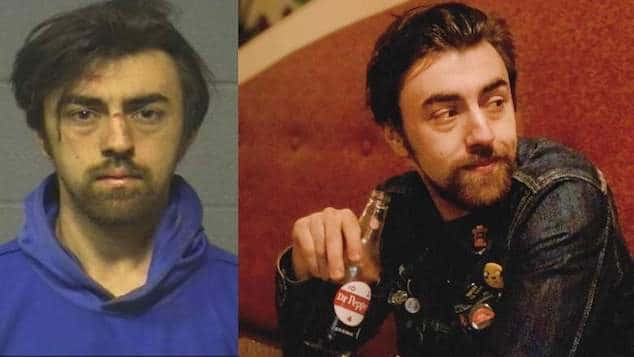 Connecticut drama student, Jake Wascher stabs two classmates during 'The Butterfly Effect' rehearsals at University of Hartford campus apartment. 
Life imitating art? A 21-year-old Connecticut drama student has allegedly stabbing two other fellow actors on campus, during a re-enactment of a scene from the supernatural thriller, 'The Butterfly Effect'.
Jake Wascher is said to have launched a frenzied assault on two victims, stabbing them in the chest and back during a rehearsal of the scene at the University of Hartford on Sunday.
One of the victims, 19, was seriously injured by two stab wounds and underwent emergency surgery to treat his injuries. He remains in critical but stable condition, according to police.
The other victim, 21, suffered two stab wounds to his chest and four to his back. Authorities say they expect him to survive, the Hartford Courant reported.
Wascher reportedly attacked the two students in the second victim's on-campus apartment, during a rehearsal for a class assignment.
He's said to have fled the scene into the woods several hundred yards southeast of the campus, and was apprehended two hours later after a policeman spotted him between the trees.
The University of Hartford remained on lock-down while authorities searched for Wascher.
'The suspect was "acting out" a scene from a movie in which a person [or persons] gets stabbed, at which point he began to stab both victims before fleeing on foot,' Hartford police Lt. Paul Cicero said.
Police declined to say what may have motivated the acting student in carrying out the scene stabbings in real life.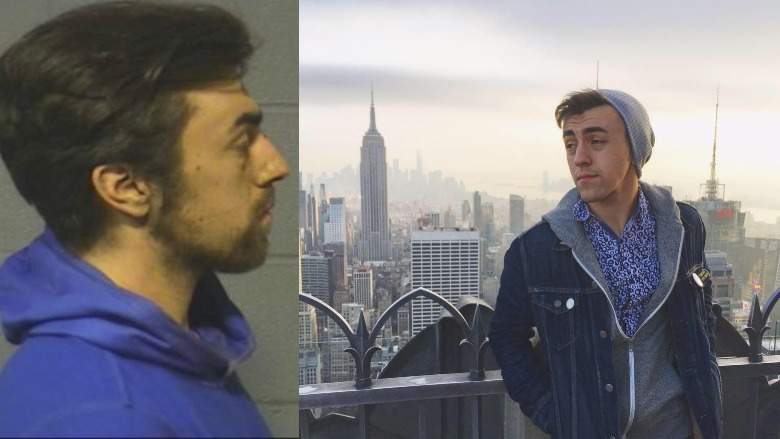 Was University of Hartford drama student, Jake Wascher imitating art? 
Wascher, originally from San Diego, is being held on a $1 million bail bond and had been expected to be arraigned at the Hartford Superior court on Monday, on two counts of first-degree assault and an attempted murder charge.
Police say the man made several confessions to officers during his time in custody.
'The University of Hartford campus community is deeply saddened by the serious incident involving the assault of two students on campus,' University spokesperson Mildred McNeill said in a statement.
'While there is no ongoing threat to campus, we recognize that this isolated incident is frightening and unsettling. 
'[We] will continue to work closely with the Hartford Police Department in their ongoing investigation.'
The university says it will offer counseling to anyone affected by the on-campus incident. 
Starring Ashton Kutcher, The Butterfly effect is a psychological thriller centered around a college student who suffers a series of blackouts triggered by traumatic events in his past. The premise of the film centers on a popular hypothetical situation which illustrates how small initial differences may lead to large unforeseen consequences over time.
BREAKING photo of EMTs & HPD responding to stabbing in "the village" at University of Hartford. Suspect in custody, campus is safe. (Photo via Alison Denno / STN2) @FOX61News https://t.co/mfAhNEZZ2a pic.twitter.com/dVPwKv9sT2

— Spencer Allan Brooks (@SpencerSays) March 31, 2019