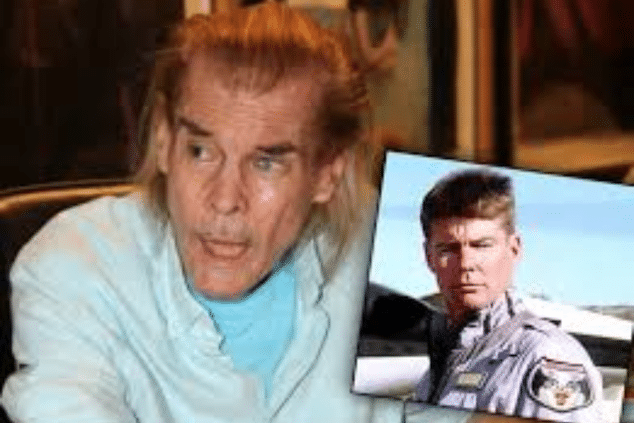 Jan-Michael Vincent death: Former 1980's TV heartthrob and Airwolf dead at age 74 from cardiac arrest. Actor's career had been plagued with alcohol and drug addiction.
1980s TV heartthrob and star of Airwolf, Jan-Michael Vincent, has died.
The actor passed away last month, on February 10, after suffering a cardiac arrest at a North Carolina hospital. He was 74. 
TMZ, who obtained the death certificate, reports that no autopsy was performed and the star was later cremated. 
The Denver born star had many credits to his name, with his career spanning back to the late 1960s.
His last role was in the 2002 drama, White Boy.
But it was the actor's role as helicopter pilot Stringfellow Hawke in Airwolf that made him a star. The show, which ran from 1984 to 1986, earned Jan-Michael Vincent $200,000 per episode, making him the highest paid actor at the time. 
At the height of his fame – the actor admitted to issues with drugs and alcohol – which reportedly contributed to the cancellation of his the CBS series in 1986 – and confessing in recent years that he was still struggling with alcoholism.
The actor almost died in 2012 after an infection forced him to have his right leg amputated.
He also suffered his fair share of bad luck including two serious car accidents.
In the first incident in 1996, Vincent broke three vertebrae in his neck and sustained a permanent injury to his vocal cords that left him with a permanently raspy voice.
The second crash happened in 2008, but worse was to follow in 2012 when he contracted a leg infection as a result of complications from peripheral artery disease.
It is thought both crashes stemmed from drinking problems.
Jan-Michael Vincent death: And then one day the acting roles dried up….
Vincent started his career in the National Guard before embarking on a career in Hollywood after being spotted by a talent scout.
He landed his first movie role in The Bandits opposite Robert Conrad in 1967 and was later signed to Universal Studios where he scored roles in shows such as Dragnet and Lassie.
After playing numerous small roles throughout the 1970s, including roles in Defiance and in Hard Country with Kim Basinger, he was cast in Airwolf where he received critical acclaim before descending to addiction.
Drink and drug use affected the actor's work, with Vincent developing a reputation for being difficult on-set, with producers tolerating the actor's bad boy antics because of his fame.
The actor's problems in his personal life first became apparent when he was arrested on suspicion of growing marijuana in his home. Vincent's battle with addictions gave him numerous health problems, as well as being attributable to car crashes which further jeopardized his health. The actor's wavering health and addiction issues led to the eventual drying up of acting roles.
Vincent is survived by wife number three, Patricia and a daughter, Amber, from his first marriage to Bonnie Poorman. 
How alcoholism destroyed Jan Michael Vincent former 80's heart throb.
RIP Jan-Michael Vincent. Fly away, legend. pic.twitter.com/ueMPZsav03

— Rollin Jewett (@RollinJewett) March 8, 2019
R.I.P. Jan-Michael Vincent. A great TV and film actor, Airwolf was one of my favorite TV shows as a kid! #80sLegend #JanMichaelVincent pic.twitter.com/BzBtVI4zA4

— 💀 Tony Newton 🎃 (@TonyNewton1) March 8, 2019