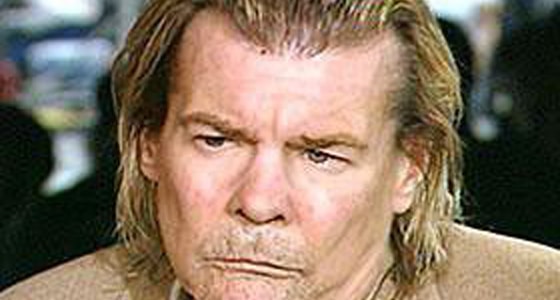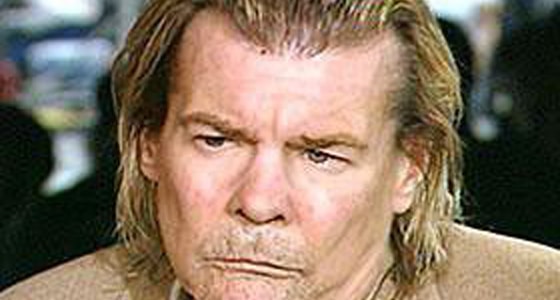 The national enquirer has released a disparaging tale of how former 1980's heartthrob, actor Jan Michael Vincent, 70 came to succumb to his demons, turning into a full bore drug addict and alcoholic who in essence never recovered after work dried up along with a spate of infections which has left one of his legs amputated. Twice.
In the interview the former Airwolf star (who once commanded $200K per episode) comes clean about his alcoholism (yes he still drinks and won't elaborate when he was last sober) and his wishes going forward.
Asked when the former 80's hearthrob last took to drinking the former actor tells, 'I'm here, and I'm talking to you,' emphasizing that it doesn't matter how long he has been sober cause what's important is that he's still alive. Barely.
Offers the actor in what some may wonder is degrees of denial: 'I'm me. I got my personality,'
'I don't behave like an alcoholic. That's what I think about.'
Reports radar online: Rather than focus on the hardships in life such as his leg amputation and a daughter he hasn't seen in a long time, Vincent says he prefers to focus on the here and now of everyday life.
"I just like to be where I am," he says.
Things would come to a head for the actor when Airwolf came to an end in 1986, with acting roles drying up for the actor as his demons got the better of him.
The actor would also incur misfortune after getting involved in two serious car accidents.
In the first incident in 1996, Vincent broke three vertebrae in his neck and sustained a permanent injury to his vocal cords that left him with a permanently raspy voice.
The second crash happened in 2008, but worse was to follow in 2012 reports the UK's dailymail when Jan Michael Vincent contracted a leg infection as a result of complications from peripheral artery disease.
Reiterated the actor: 'An infection in my leg got steadily worse,'
'I felt like I was beaten with a whip.'
1980's TV heartthrob with alcoholism history dies from cardiac arrest aged 74
Forced into having his right leg amputated not once but twice, the actor these days walks with a prosthetic limb and is sometimes forced to use a wheelchair.
In the nineties, Vincent was involved in a number of incidences, including drink driving, and was accused of domestic abuse by his girlfriend. In 2000, he served 60 days in jail for assaulting his girlfriend and being caught drunk in public on numerous occasions
But it gets worse. As well as struggles with numerous health issues, Vincent is also fighting to keep a roof over his head and he owes $70,000 in back taxes. The actor also acknowledges not having seen  his daughter from a previous marriage since many years. What may have preempted their distancing isn't qualified.
Now married to his third wife, Anna whom he first met during his height of fame and whom the actor lives with near Vicksburg, Mississippi concedes, 'I'm praying for a solution.'
Asked what he'd like to be best known for, the former actor concedes it's his surfing although he acknowledges these days the best he could hope for is lying down on his belly on a floating device. A telling that perhaps could make for a metaphor for the anti climatic decline of a once promising talent who came to lose himself in Hollywood yet who perhaps continues to believe his former legacy….
top image found here