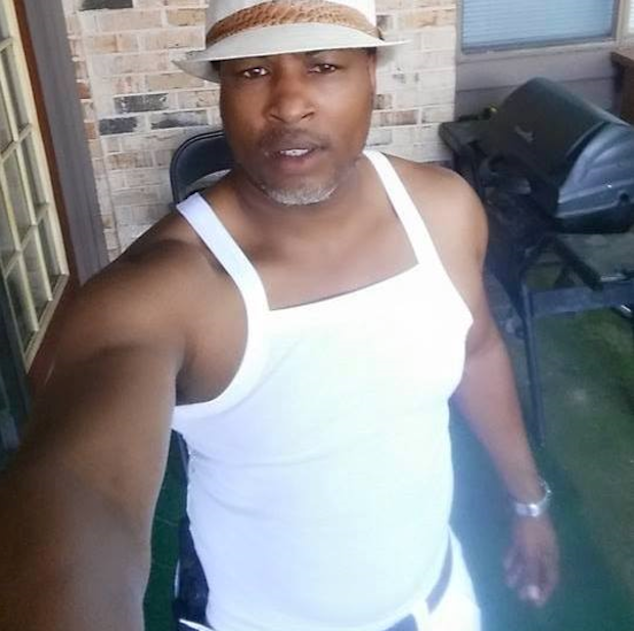 Aurora Illinois shooting: Gary Martin laid off

 Henry Pratt Company worker goes on mass shooting spree- two weeks after being laid off. 
A laid off factory worker with a violent felony history went on a shooting spree at his former place of work in Illinois on Friday, shooting dead five people and wounding up to 16 individuals, including five cops before being killed, authorities said.
The incident unfolded around 1:24 p.m. local time at the Henry Pratt Company, one of North America's largest manufacturers of water valves, in the city of Aurora.
Gunman, Gary Martin, 45 — who had been set to be fired from the plant that Friday— wielded a pistol with a laser scope as he opened fire inside the facility, prompting a massive police response to the 29,000-square-foot building within minutes, Aurora Police Chief Kristen Ziman said at a press conference.
By 1:28 p.m., officers with the Aurora Police Department arrived on the scene 'and were fired upon immediately,' Ziman said, noting that two of the initial four officers who entered the building were shot.
'Additional officers began to arrive and were also fired upon,' Ziman said, adding that 'a total of five officers were struck by gunfire.'
The officers who were shot and injured were in stable condition, a city official told CNN.
Ziman said several teams of officers went inside the facility 'to locate and engage the offender,' and when they found him, 'they engaged in gunfire with him, ultimately killing him.'
'At this time we are not sure of the motive of this act of violence,' Ziman said.
'We know he was a 15-year veteran and information that we have indicates that he was being terminated today,' Chief Kristen Ziman confirmed. 'We don't know if he had the gun on him at the time or if he went to retrieve it'.
Ziman said the active shooter situation lasted roughly one hour and 35 minutes, but noted that no shots were fired during the 90 minute period that Martin was hiding inside the warehouse.
All of the victims were confirmed to have been male. Chief Ziman said none of the officers hit had life-threatening injuries.
Aurora shooting victims id: gunned down during firing meeting.
Aurora Illinois gunman: 'troubled loner' & criminal past.
Aurora Police Chief says gunman terminated before shooting, not sure yet whether 45-year-old Gary Martin had gun at time of firing or he retrieved gun. https://t.co/9iRLSIBVDr pic.twitter.com/iaRcKWcceM

— WPEC CBS12 News (@CBS12) February 16, 2019
Gary Martin Aurora shooter carrying a pistol with laser sight and firing indiscriminately:
According to witnesses, Martin had arrived for work at 7am like he would on other day only for things to take a horrific turn just after lunchtime.
Henry Pratt employee John Probst described the mayhem that unfolded in the plant.
'One of the guys was up in the office. He said this person was shooting, and, he come running down, and he was bleeding pretty bad, and the next thing you know, he was walking back and forth, I heard more shots, and we just left the building,' Probst told ABC7.
Probst said he and another co-worker escaped the building through a back door.
Of note, the worker revealed Martin carrying a pistol with laser sight. Probst said the gunman appeared to be firing indiscriminately at people. Nevertheless it was unclear whether Martin had targeted any of his victims specifically.
Speaking to local radio station, WBEZ 91.5FM – the shooter's sister, Tameka Martin said that her brother who had worked as a large valve assembler had been let go two weeks ago after working for the plant for 20 years. That information contradicted with claims that the employee had been set to be let go on Friday- unless Martin first became aware he was being made redundant two weeks ago. 
'He shot officers, so if they did shoot him, and kill him, they was, I guess, defending themselves,' Tameka said.
AURORA GUNMAN: This is 45-year-old Gary Martin. The @Suntimes reports that his mother said he was recently laid off and "stressed out." Five people were killed in the shooting earlier today and 4 police officers were shot. More: https://t.co/2N54YGyWdu pic.twitter.com/v19RqKcyr2

— FOX 32 News (@fox32news) February 16, 2019
Gary Martin Aurora shooter: 'He was way too stressed.' 
The shooter's mom, Felicia Martin told WGN that her son 'was way too stressed out' since he lost his job.
Reiterated the mother, 'My heart goes out to all the victims and their families.' 
'Quiet. Keeps to himself,' said Jennifer White, who lived nearby, of the gunman. 'He kept to himself. Normal guy. He was pretty nice. It was a surprise.' She said he lived alone and was 'always by himself…which is kinda weird.' The shooter lived at Acorn Woods Condominiums in Aurora.
According to the Chicago Sun-Times, Gary Martin had a serious violent criminal history in Mississippi, where he was convicted for stabbing a woman. In Illinois, his offenses were more minor, including illegally altering car speakers and squealing his tires. He was also sued by a landlord.
Aurora Mayor Richard Irvin called Friday 'a sad day in the city of Aurora.'
'It's a shame that mass shootings such as this have become commonplace in our country,' Irvin said, adding 'We will come together and heal as one Aurora.'
Contemplated Illinois Gov. J.B. Pritzker, 'There are no words for the kinds of evil that robs our neighbors of their hopes and their dreams and their futures.'
Aurora is a city of 200,000 people and is roughly 40 miles west of Chicago.
Welcome to a brave new America ….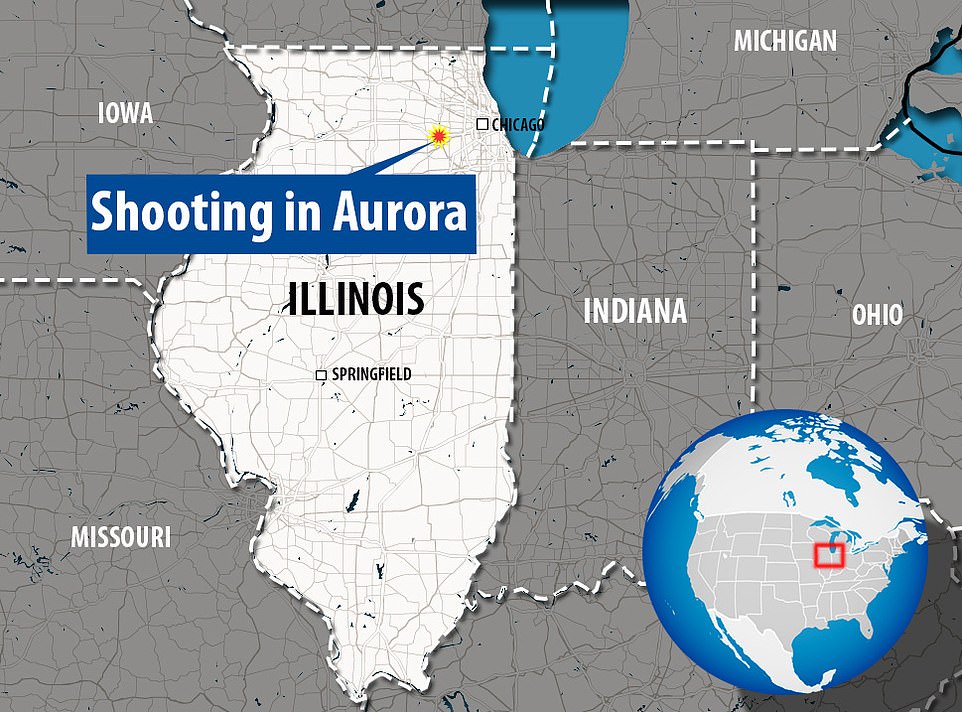 Jennifer White described today's Aurora gunman Gary Martin as "quiet" and "kept to himself." White lives in the same apartment complex as Martin. pic.twitter.com/L9zfi0OUgA

— Michael Puente (@MikePuenteNews) February 16, 2019
The alleged shooter Gary Martin is reportedly a convicted felon with a criminal assault (stabbing) history. He served time in prison. Your existing Illinois laws prohibit him from owning a gun. And killing people. Which additional new law are you proposing??

— james paul (@profbon35) February 16, 2019