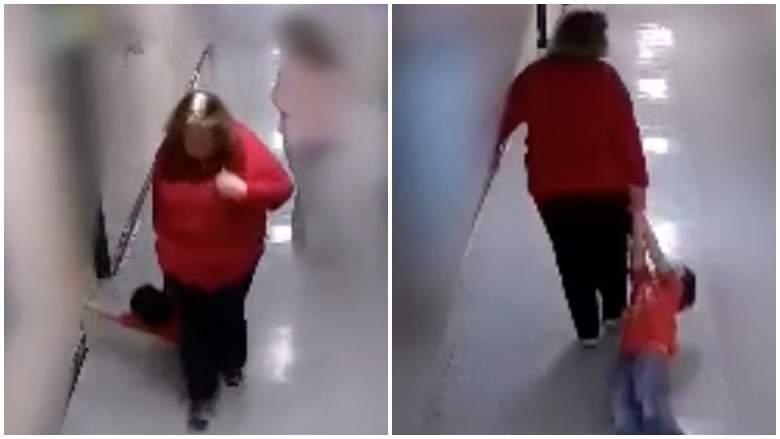 Trina Abrams a special educations teacher at a Kentucky elementary school pleads not guilty to assault charges after video shows her dragging a nine year old autistic boy through school corridors. 
A special education teacher caught on video dragging a 9 year old autistic boy through the halls of a Kentucky school has plead not guilty to fourth degree misdemeanor assault on a 'vicim under 12 years old.'
Charges against Trina Abrams, a former resource teacher at Wurtland Elementary School were brought forward following an investigation by Kentucky State Police in response to the video, CNN reported.
An investigation into the incident by school officials led to Abrams being fired The Daily Independent reports.
Following her firing after the October 2018 incident, which only came to light after the child's mother, Angel Nelson sought to bring a voice to her son during a Facebook post over the weekend- Abrams claimed she had been attempting to discipline the 9 year old.
In her post the mom said Abrams grabbed her son as he was having a meltdown over being pushed to do more work.
Trina Abrams lawyers: 'She maintains her innocence and we intend to defend her fully'.
Upon entering her plea, Greenup District Court Judge Brian McCloud ruled that the former special education teacher could remain free on bond under the condition that she not teach at a school or work in a setting around juveniles, WVAH reported.
Told the woman's lawyer Matthew Wisecup, in a statement via the nypost: 'Ms. Abrams maintains her innocence to the misdemeanor charge pending against her, and of course, she is entitled to a presumption of innocence by law,' adding that she 'pleaded not guilty today at her arraignment, she remains out of custody on bond, and we intend to defend this charge fully.'
Angel Nelson, the boy's mother, said that her son deals with an array of challenges outside of his autism diagnosis — including limited speech, meaning he cannot communicate in full sentences and has a speech delay, as well as ADHD, PTSD, anxiety and depression.
Nelson said that when she first met with Abrams at their initial IEP (Individualized Education Program) meeting upon enrolling her son at Wurtland, Abrams assured her and her husband that she had years of experience and that her son was in good hands.
Define experience?
#UPDATE Trina Abrams, the former teacher accused of dragging an autistic student down a hallway, pled not guilty this morning to assault charges. The incident happened in October at Wurtland Elem. She was also ordered to not have job that requires her to work with children. #WSAZ pic.twitter.com/BQGEjGOfMu

— Chad Hedrick (@WSAZChadHedrick) January 9, 2019
Trina Abrams dragging autistic boy left him with sprained wrists:
During the incident, Abrams grabbed Nelson's son by both wrists and bent them backward. Nelson told WSAZ that a doctor diagnosed her son with sprains in both wrists, as well as swelling and bruising in one wrist that worsened in the days following.
At one point during the video, Abrams is heard asking the child if he wants to walk; he says no. She is seen telling the boy to 'get up' and attempts lifting him into a standing position. The boy in turn refuses to stand, with Abrams continuing to drag him while he's sliding on his knees.
In her Facebook post, the 9 year old boy's mother noted the humiliation her son was subjected to in front of classmates along with questioning Abrams motives. 
'This incident was violent enough to not only injure my child, but to also destroy his shoes,' Nelson posted in part. 'Abrams claimed she was preventing him from harming himself but it doesn't line up with his actions from the video'.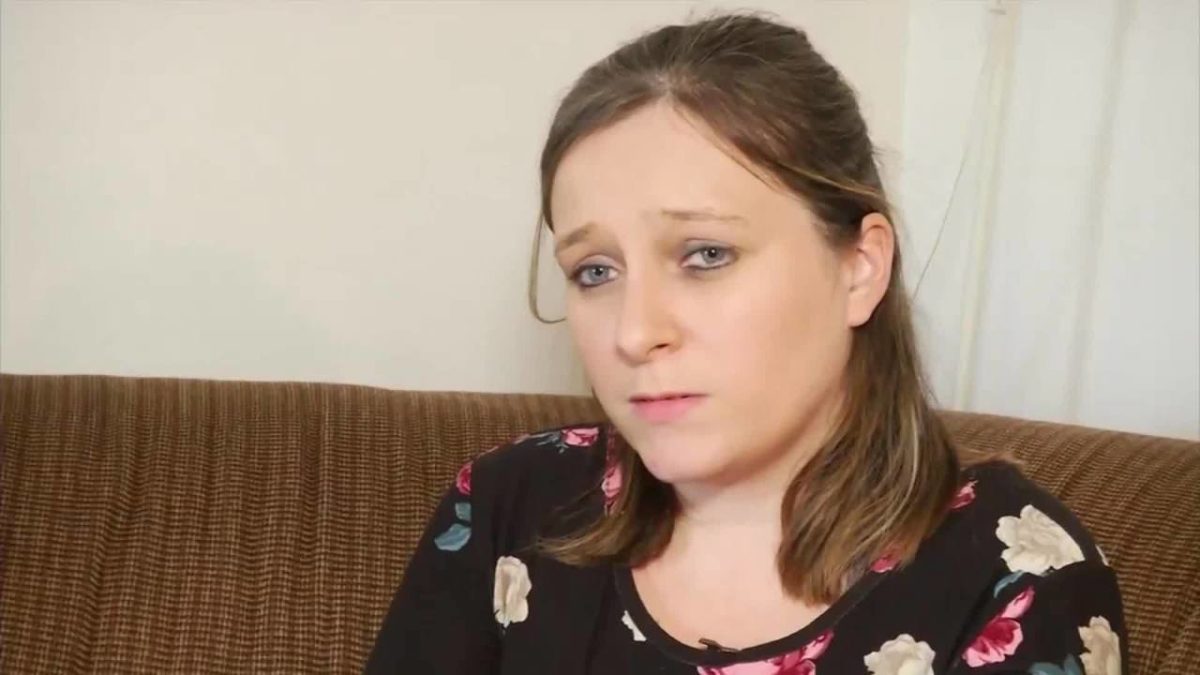 Angel Nelson: 'My son needed therapy after Trina Abrams dragging him'.
Following the incident, Angel Nelson said her son 'experienced regression' and needed therapy in order to recover from the incident.
The child was transferred to another elementary school in the Greenup school district.
A state advocate tells the Lexington Herald Leader this is at least the fourth incident of a child with disabilities being dragged at school since this academic year started.
Abrams is due back in court Feb. 20 for a pretrial hearing. If found guilty, Abrams could face up to 12 months in jail and a maximum $500 fine under Kentucky law.