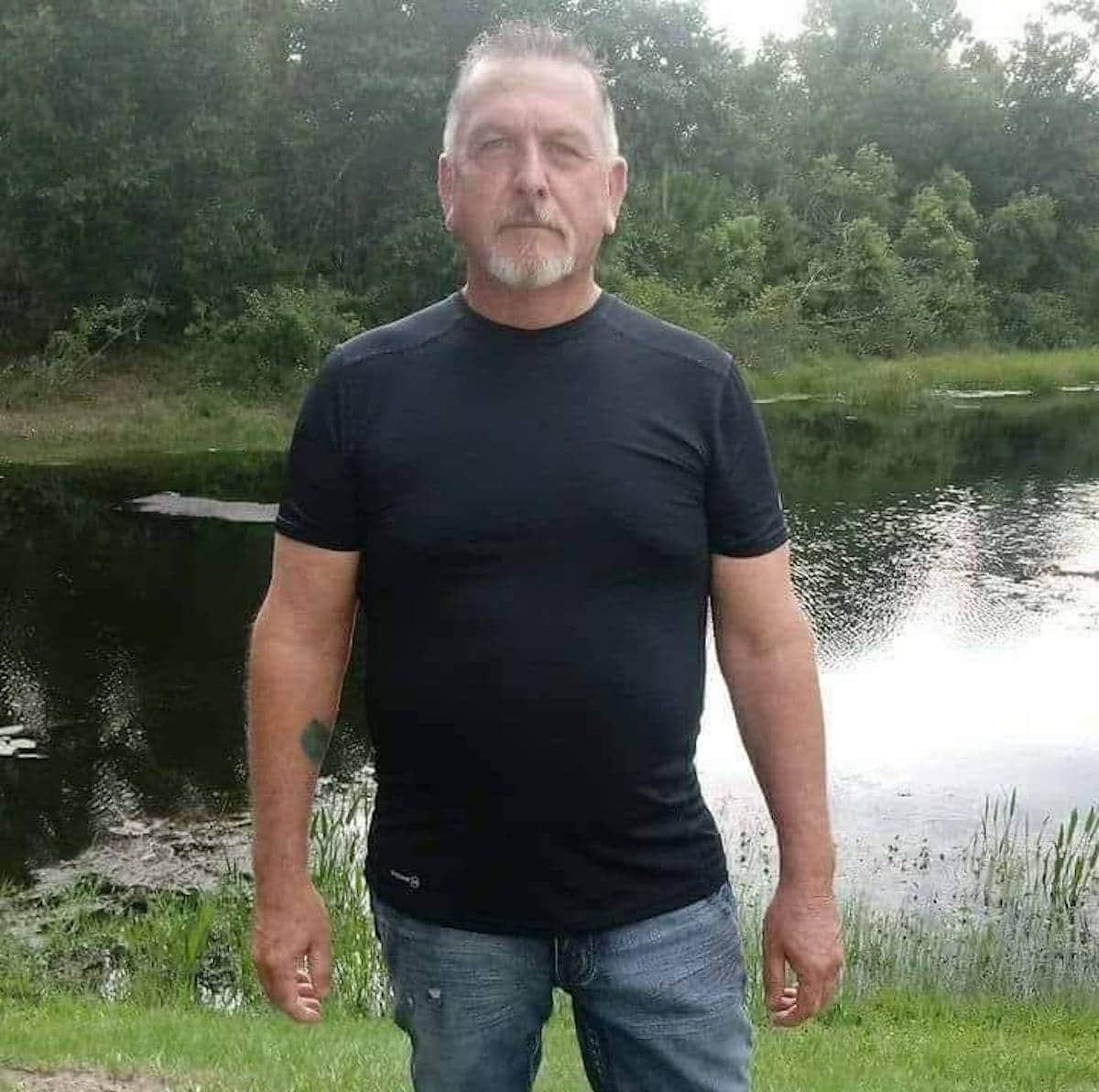 A Lake Wales, Florida man, David Murdock is charged with murder after shooting dead his ex girlfriend, Lisa Bunce, and shooting her friend, Sandra Andrews in the face. 
A Lake Wales, Florida man has been arrested after allegedly murdering his ex-girlfriend and then shooting her friend in the face. The double shooting comes after the man disclosed he 'had to get rid of the devil'. 
Polk County deputies told of Lisa Bunce, 56, traveling from Ohio to visit a friend in Haines City, when her ex-boyfriend David Murdock, 60, showed up early Saturday morning and shot her dead. Her friend, 66-year-old Sandra Andrews, 66, was also shot by the suspect. She is expected to survive.
The Ledger reported Murdoch of forcing entry into the home while armed with a 9mm Glock handgun.
Upon his arrest Murdock was charged with first-degree murder and attempted murder. He also faces charges of armed burglary with assault/battery and shooting into a building.
'Every time Lisa came down here, he would come in here,' neighbor Neal Puffer told via fox13news. 'And they would barbecue and he would come over and talk to me. He was a nice guy. Everybody in here says what a nice guy.'
Deputies found Murdock in the front yard of the home of 66-year-old Sandra Andrews – the friend who Bunce was visiting. Deputies were called just after 1 o'clock Saturday morning by several neighbors who heard gunshots.
'It's unbelievable,' Puffer said. 'It's the saddest thing. This is the safest place to live. It's just crazy.'
When officials arrived, they found a handgun in the driveway and Andrews sitting in the screened porch with a gunshot wound to the face. She told deputies Murdoch shot her.
Once inside, they found Bunce's body in the closet of a bedroom, with a gunshot wound to the head.
David Murdock had a troubled relationship with his ex:
According to the arrest report, Bunce and Murdock had a troubled relationship that ended in Dec. 2017 when she moved to Ohio to escape domestic violence issues. She was back in town visiting friends and had received multiple calls from Murdock on Friday but had ignored them and blocked his number.
Friends told detectives Murdock had threatened violence against Bunce in the past. 
'Murdock told us he had to get rid of the Devil' as an excuse for his actions,' Polk County Sheriff Grady Judd said. 'Lots of people blame the Devil for their misdeeds, but it takes a person to pull a trigger. We are going to hold Murdock accountable for murdering his ex-girlfriend and trying to kill another woman.'
Neighbor Neal Puffer says he'll remember Bunce for her loving personality.
'She was the sweetest, funniest person I've ever known,' Puffer said. 'She's always happy.'
Andrews is undergoing treatment at Lakeland Regional Health Medical Center and is expected to survive. 
Murdock's previous criminal history includes one arrest in 1977 for attempted burglary, according to the Sheriff's Office.
Murdoch is currently being held in the Polk County Jail without bond.